Amped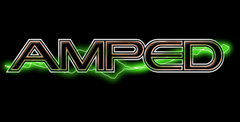 Click the "Install Game" button to initiate the free file download and get compact download launcher. Locate the executable file in your local folder and begin the launcher to install your desired game.
a game by
Microsoft
Platform:

XBox

Editor Rating:

8

/

10

, based on

1

review
User Rating:

7.0

/

10

-

4

votes
Rate this game:
See also:
Winter Sports Games
Overview
In order to give an accurate snowboard review, yours truly has traveled to the great state of Montana for a little R&R and some serious snowboarding... snowboarding on my Xbox, that is. I have been asked to review two of the three snowboarding games made for Xbox, the first being Amped.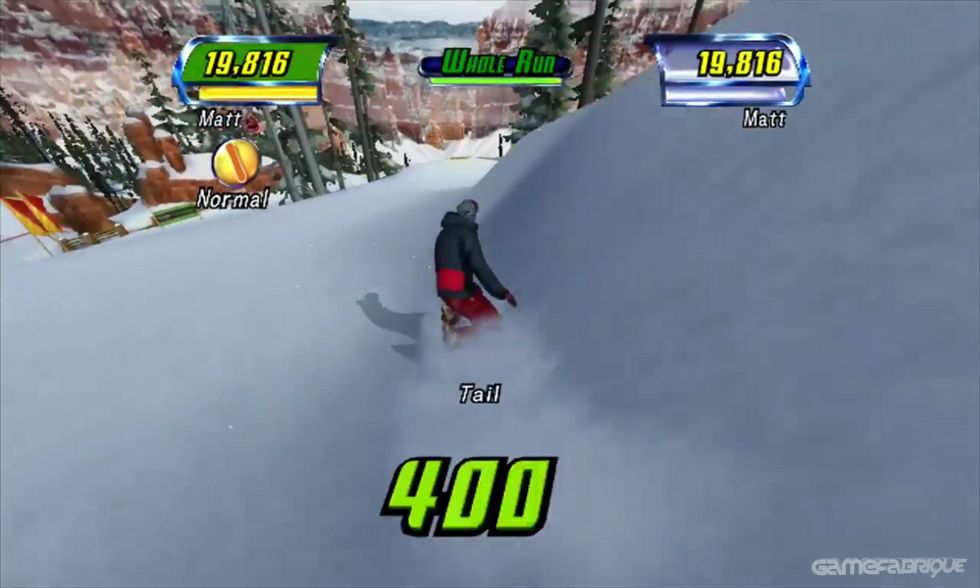 As a "Pro" snowboarder, your task in Amped is to successfully master all mountain courses and learn all tricks. Successfully dethroning the local pro on the game's many runs will get you sponsors and better equipment along with truckloads of cash waiting to be put in your checking account. With a crapload of moves, 12 "real life" pros, and actual snowboarding locations, Amped could be the snowboarding game for you... then again, maybe not.
Gameplay, Controls, Interface
Since snowboarding has found its way into mainstream culture over the last few years, it was only a matter of time before it became its own genre. Scanning my local video game retailer, I found no less then 10 snowboarding titles on the various systems. So, which one is right for you, since each console has several titles to choose from? If you own an Xbox, Amped may or may not be the game for you. Let me explain.
Amped is your typical third person perspective snowboarding game. Players use the left thumbstick to control movement and every other button to perform the moves. A camera angle button is provided for those who prefer a different view of the action, while the trigger buttons affect the tail end of your snowboard. When I first fired this game up, I didn't read the instruction manual on how to work the action since I have played so many snowboard games. I figured I would be able to work my way easily through the game's free run. But alas, it was not to be. The game's control configuration is the worst I have seen on a snowboarding game and while it isn't that difficult, it doesn't really make much sense. While playing the game, players must memorize a different function for each button when the characters are on the ground, in the air, or grinding on a rail. I thought up at least one better button configuration that was not possible on the game's custom control option. Why the developers made the game's controls so goofy is beyond me. Example: while jumping off of a large ramp, one would think that performing the basic tricks like the 360 degree turn would be one of the game's easier tasks. Instead, you must time your landing or crash and burn. In games like Coolboarders 2001 or SSX, if you perform a spin or flip, the game automatically adjusts your character back to the correct landing angle, provided you could complete the trick in the given time. In Amped, you must steer the character to the correct angle to successfully land a trick. While some purists might say that this is a more accurate depiction of snowboarding, I cry foul. If the game requires you to score insane amounts of points in order to complete a level and move on to the next challenge, it's got to be easier to control. The challenges are already there. Poor controls shouldn't be another one.
On the lighter side, the game also has some interesting and unique features. One is the media exposure that each player must learn to exploit. Since the locations are teeming with photographers, it's in the player's best interest to perform a cool stunt while in focus. Since some of the games challenges require you to score a specific amount of points for the media, hitting your best stuff is paramount. An example of a media challenge would be to score 50,000 regular points and 20,000 media points. Sure, you might score the 50k, but unless you pulled off a really kick-ass grind in front of a photographer you might not score the 20,000 points needed to advance. Luckily, each run gives you ample opportunity to get the big score.
Another plus was the very accurate depiction of a real life snowboarder. Equipment is all genuine looking and the design of some of the boards looks great. Plus, as you claw your way up the ranking system (what rank you are in the world), potential sponsors will appear and request that you complete a run of their choice performing tricks that they like. Some sponsors want to see big air tricks while others might want to see a lot of grinds. The challenge is to complete the run with the meter at the top of the screen filled all the way to "Amped." The pegged meter indicates the potential sponsor liked what he/she saw and is willing to invest in your future. Doing tricks on these "sponsor" runs that don't agree with the sponsor's wishes will drop the meter down. And, of course, so does wiping out and smacking into trees.
Amped features over 1,000 tricks to learn and master, some of which can be so thumb-spraining that I'd be surprised if I ever met any one who could perform them all. There are also several real life locations on which to snowboard. These locations include: Snow Summit, California; Stratton, Vermont; and Brighton, Utah. All locations feature exploration opportunities. There are many ways down the mountain; it's up to you to find the best.
Multiplayer
Amped has a two to four person mode that allows for a handicap option for those who aren't good boarders. You can then choose what kind of "run" you would like to make. Whether it's a dash-'til-you-crash mode where the last boarder standing wins, a highest score wins game, a media point game, or my favorite, the king of the hill mode where the secondary players follow the first player's run to see if they can complete it. Not a bad mode, but again, controls do come into play and if someone pulls off some insane stunt with the luck of the gods allowing them to land and score the move, forget it.
Graphics
Amped has rich textured graphics that show off the power of the Xbox. While the snow effects aren't as awesome as the ones seen in Dead or Alive 3, they do make an impact as particles of snow fly off the edge of your board. The game has an impressive horizon that never shows those disappearing/reappearing objects. In fact, if you look carefully, you will be able to see all sorts of hidden runs and items. One of the things that lend realism to this game is the fact that there aren't any of those 600 yard drops that would kill someone if they really tried it. I appreciate those jumps in the more arcade-style games, but this game plays and looks more like a snowboarder simulation than anything.
Audio
I'll tell ya, there are some mean and irritating insults thrown at you by the photographers if you wreck while in frame. The comments were redundant and a bit more variety would have been nice. I wrecked a lot in this game and I don't understand why photographers at opposite ends of a massive run would use the exact same insult.
On the plus side, there are tons of musical accompaniments that you can select to ride with. I was getting tired of those typical hard rock cuts that seem to infest these extreme games as of late, and the fact that I can hit one button and the song is advanced made me happy. No need to take advantage of the downloaded music function the Xbox offers with this game.
Bottom Line
I wanted to like this game since I'm into snowboarding titles, but I found it to be just average. Although it has some nice original features, I could never get over the strange controls. I made it all the way down to a ranking of 96 (starting at 125) and that took a while. I suspect there is a lot of gameplay to be had if you are willing to fight the controls, but you're probably better off looking for a snowboarding title elsewhere.
Download Amped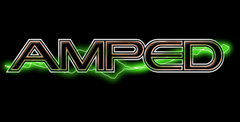 System requirements:
PC compatible
Operating systems: Windows 10/Windows 8/Windows 7/2000/Vista/WinXP