Cool Boarders 2001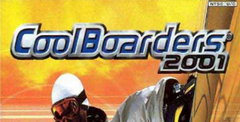 Click the "Install Game" button to initiate the file download and get compact download launcher. Locate the executable file in your local folder and begin the launcher to install your desired game.
a game by
SCEA, and Idol Minds, LLC
Genre:
Sports
Platforms:
Playstation 2,

Playstation

Editor Rating:

7

/

10

, based on

2

reviews
User Rating:

9.0

/

10

-

4

votes
Rate this game:
See also:
Winter Sports Games
The next installment of snowy goodness is coming to you this winter from 989 Sports. CB 2001 offers over 20 new, multi-path courses, new tricks and an improved create-a-rider mode. Completing different objectives unlocks new courses, boards and pro riders. Players can challenge pros such as Todd Richards and Michele Taggart to one-on-one events and boost their attributes, allowing for new special moves.
Download Cool Boarders 2001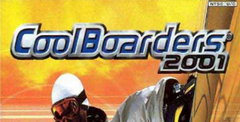 System requirements:
PC compatible
Operating systems: Windows 10/Windows 8/Windows 7/2000/Vista/WinXP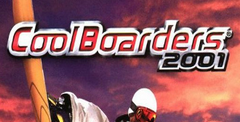 System requirements:
PC compatible
Operating systems: Windows 10/Windows 8/Windows 7/2000/Vista/WinXP
Game Reviews
Overview
The frosty air whips by your head at a stinging 100 mph. As you crouch down and prepare for your jump, a rival boarder comes up on your side and attempts to punch you in the face. Pulling ahead you launch off what must have once been a ski jump placed precariously in front of a cliff. Falling, falling, falling you float 600 yards to the bottom of the jump. Looking back you see your would-be assailant and most of your lunch plummeting to the ground. As you enter the slalom, giant rolling balls rock back and forth trying to slow you, ramps connected to pistons angle up and down, sheer walls seem to spring up from nowhere. Finally, after you've avoided hazards, jumped giant chasms and raced for a finger breaking seven minutes on this course you finish... 2nd. You've got to start over, that other boarder managed to use a shortcut you didn't even know existed, beating you by .0000023 of a second.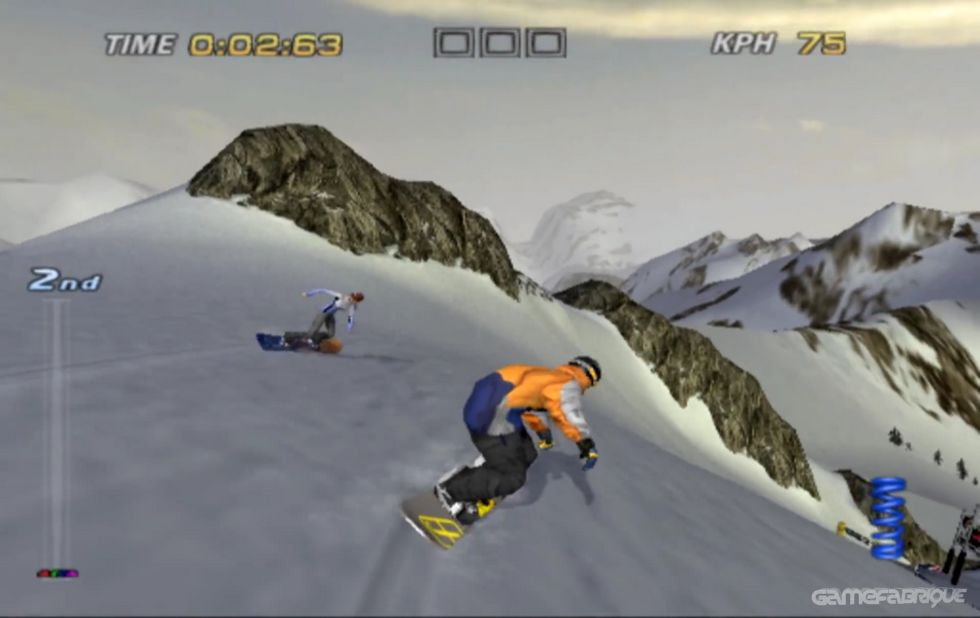 Get ready, and I mean it, for the coolest, sleekest, meanest, most addictive snowboarding game out there. Select a character and compete against the best boarders in the world in a wide variety of events. Unlock hidden moves and submit yourself to some seriously gravity defying stunts. Sorry SSX, I believe you have been dethroned.
Gameplay, Controls, Interface
At its core, Cool Boarders is a snowboarding game -- players create a character and select from a series of boards. Authentic brand names are on display and the characters certainly look like they've been outfitted with the best gear. Starting off you can select whether or not you want to play a quick race or the career mode. I chose career, as I wanted to experience, first hand, what the snowboarding circuit was all about.
Once you start you are asked whether or not you want to practice or compete the level that you've selected to play. Example: the first event was a 'downhill gate'? level, the game prompted me to select compete or practice. I picked practice, since I wanted to get a feel for the game. In practice mode there is no time clock or opponents to race -- it's strictly a run, which can be done at the player's pace to become familiar with the level. After racing a couple of times, I went ahead and chose 'compete.'? Well, since it was the first level AND I had practiced the run, I easily won the first race which unlocked the next course. Now, as opposed to other games of this nature the next course was not a race style event. Instead, it was a Board Park.
Now before I get ahead of myself, it's important to mention that as the level loads, the screen shows you exactly what you need to do in order to complete that given level. On the Downhill Gate run, I was told I needed to finish first. On the Board Park run I was told to find three sequences. Now this Board Park presented other challenges -- imagine a ski slope filled with pipes, jumps, railroad cars, carved out caves etc. Now each one of these Board Parks has what is called sequences. A sequence is a skilled trick that must be done using these obstacles. An example would be racing real fast and jumping a cliff and trying to land on top of a water tower that's on the other side of the cliff. Now I know that doesn't sound too hard, but that's an easy one. Others involve jumping on top of the ski lodge, grinding along its roof, leaping across a chasm to try to land on top of the chairlift wires, grinding down those wires 50 feet and ultimately leaping onto and sliding down a toppled tree. Now picture a course filled with at least 12 of these sequences and you'll start to get a bit overwhelmed.
After beating the first Board Park I started opening other levels like the challenge events, where real life snowboarders like Tara Dakides and Kevin Jones will ask you to play a game of Simon Says down a ski run littered with obstacles. This proves to be a serious challenge because here is where you will learn to do snowboard tricks like the 'lawn dart'? or 'barrel roll'? after following one of the pros along some insane stunt. Imagine trying to do the four button combination as your character grinds along a pipe while simultaneously holding the 'X' button down and releasing it the same time you release the forth button. After completing or not completing each level it tells you how many attempts it's taken you so far. The aforementioned stunt took me a whopping 50 times to complete; although I must admit, it didn't seem like 50 times as I never tired and rarely got frustrated with the game's complexities.
Other events to compete in were:
'Big Air'? -- a short but giant jump that you are required to score some incredibly high number in order to complete.
'Half Pipe'?-- where the player does his or her best to rack up big points in a specific amount of time by doing gravity defying tricks and combinations. Players must reach the end of the course before time runs out.
'Downhill Checkpoint'?-- where racers must speed though the course before time runs out. Hitting checkpoints adds to the overall time. You must also take advantage of any trick opportunities you see as they will increase your point total.
'CBX'? -- a straight up race against the clock and other racers. Let me tell you, some of these races are stomach dropping as you do some absolutely incredible stunts while rocketing downhill at speeds over 100mph. It's a really crazy experience.
Of course, I still don't feel like I'm doing this game justice. Hidden areas abound, cool stunts and sequences are scattered everywhere and the races incorporate some serious obstacle course type problems. While doing the 'short'? Big Air jump, I discovered two hidden ramps that can only be accessed by doing some pipe grinding. Imagine my surprise as I found myself skidding along the eaves of the grandstand, it was incredible.
Lastly, the expertise of no fewer then 10 pro snowboarders was implemented into this game and, coincidently, they all make appearances during the game. Look out for impressive Todd Richards, the Jones boys, Jeremy and Kevin and the talented and beautiful Barrett Christy. But my favorite is still Tara Dakides -- girl, you got it goin on, on the slopes and off.
Multiplayer
Cool Boarders 2001 has a split screen mode, so two people can compete against one another. Sadly, I found racing against others was not a much fun as doing the single player career mode. But it was entertaining seeing my friends crash and burn on jumps that launched them into the lower atmosphere.
Graphics
Undoubtedly there will be comparisons to the SSX snowboarding game, and while Cool Boarders has great graphics I must give the edge to SSX. Cool Boarders' graphics were clean and clear with absolutely no lag whatsoever, but they missed that little something extra that SSX has. Still, a very good job on the eye candy. No disappearing/reappearing obstacles in the distance and no skimping on the terrain. In fact there was even powder and packed powder to race on. It all looked and worked very well.
Audio
The choice of accompanying music was well done -- Stone Temple Pilots, one of my favorite bands, played on as I completed different events. Other known bands like CIRRUS and Fear Factory riddled the disc with choice cuts appropriate for shredding the snow. As far as the voiceovers by the real pro snowboarders go, let's just say they should stick to snowboarding. Additionally, if the proper requirements are met and we're in the middle of a solar eclipse, you can unlock a hidden STP video on the game disc.
Documentation
The documentation allows you to see many of the button configurations for some of the harder tricks and is worth taking a look at. Mini-bios of the pro Snowboarders are also included.
Bottom Line
Yup, this one' s gonna keep me up late for a long time. Excellent replayability, fine graphics, and a slew of hidden sequences and short cuts make this the current leader of extreme sports games. An excellent buy.
Similar Games
Viewing games 1 to 9