Tony Hawk's Pro Skater 2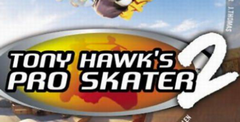 Click the "Install Game" button to initiate the free file download and get compact download launcher. Locate the executable file in your local folder and begin the launcher to install your desired game.
a game by
Activision, and Neversoft Entertainment
Genre:
Sports
Platforms:

Dreamcast,

PC, Nintendo 64,

GameBoy Color,

Playstation,

GBA
Editor Rating:

9.9

/

10

, based on

5

reviews
User Rating:

7.6

/

10

-

9

votes
Rate this game:
See also:
Sport Games, Skateboarding Games, Tony Hawk's Games, Retro Games
Overview
Like extreme sports? Don't like to wear the pads? Can't handle the pain? Have you ever dreamed of doing those gravity-defying stunts on a skateboard? Well, then this is the game for you. This game is all gain and no pain. I do not like sports games, but I did like Tony Hawk's Pro Skater 2. It is a bit tricky to get a handle on the controls and I do not know if I will ever be good enough to be a top pro, but I am going to have fun trying for a long time. This game has lots of replay appeal. This is a continuation of Tony Hawk's Pro Skater from other platforms. Having never played the first version, I do not have this previous play as a point of reference, but I can say, as a novice to the game, that this is a lot of fun. You are still one of 13 professional skaters trying to make a name for yourself and be the best. You actually have 13 games in one since you can start over as a different professional and try to take each one to the top of the pro circuit. Keep in mind though, to try another skater you must be willing to lose your current game. You can only have one active skater in your arsenal so make sure you try them all before you commit and choose who you want to be at the top of the professional skate circuit.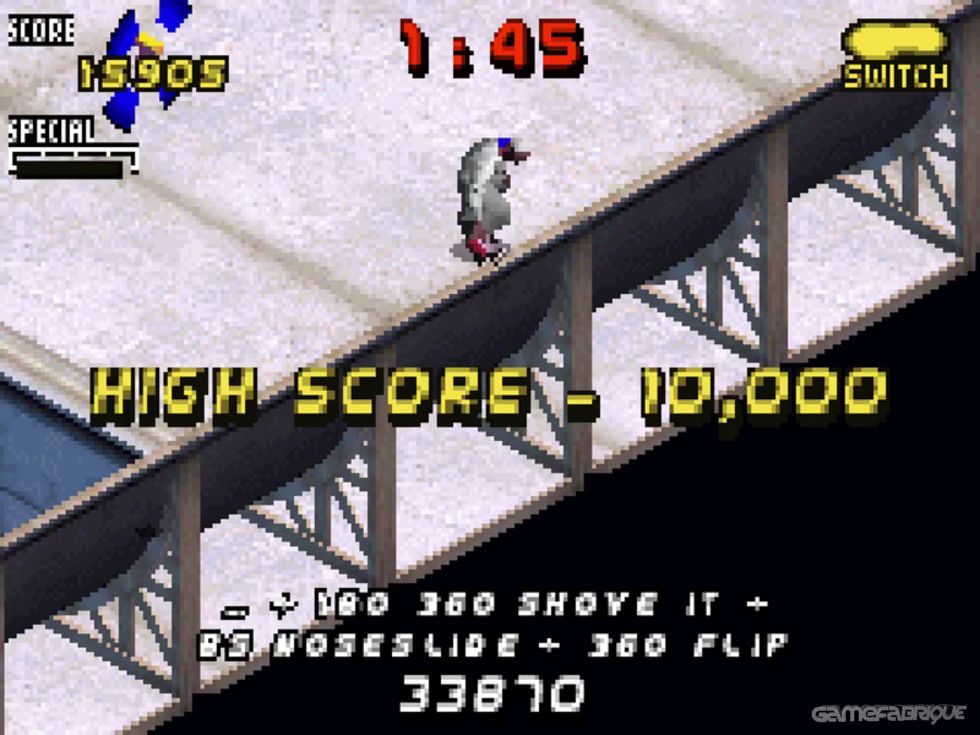 Gameplay, Controls, Interface
This is the area where I need the most practice. The controls are great and full-featured. This makes the game a bit more complicated than most to learn, but worth the effort. There are all kinds of combinations of button pushes to execute moves: the bigger the moves, the more buttons that are involved. Spins and grabs combined can give you all kinds of results. You will need to get creative on your button and arrow pushing combinations, you never know what you will get for the move on the wall or in the air. It will take the new player extra time to master the controls. Once you get this down, you will get the big money needed to move on with the professional skate circuit. Keep track of what you do and in what order. You may like the result and want to do it again. You get fewer points for doing the same trick in each round, so learn lots of tricks. The first time you do it you get maximum points, then the number of points for the same move declines by 25 percent. You can get bonus points and extra multipliers by getting better landings and by adding difficulty to the basic moves. You can get up to six times the point score at up to 150 percent of the basic score. Each time you have a perfect landing on a stunt you get 150 percent of the points possible. If you did the stunt with a 900-degree turn and had a perfect landing you will get 150 percent of the score for the move times 6 for doing the perfect 900-degree turn. You know what they say, practice, practice, practice.
Multiplayer
This still seems to be the one area that most of the game developers for the Gameboy Advance tend to overlook. In other words, there is no multiplayer mode for Pro Skater 2. It would have been a lot of fun to at least be able to have a practice session with friends and even better to have a match play taking turns but watching each other's moves and scores. Maybe a free-for-all where both players are trying to out-do each other without running into one another. This was definitely a missed opportunity.
Graphics
The look is clear, clean, and you can see what you are doing. Too many Gameboy Advance games are dark, but this has good lighting and contrast. The perspective is a bit hard to get used to but once you get over the third person view and the angle, you will be much more successful with your tricks. The skaters have good detail even though the screen is small, and the game has a good feel for movement and good depth of field. You will get the feeling that you are really hanging in the air and then falling for the ground. I have read it is possible to get a 900-degree turn: that would be something to see and to land. Good Luck!
Audio
The music and sound affects are good and appropriate. The sounds on the ramps and especially the grind sounds are great. The music is what you would expect the professional skaters to have playing in the background. There is good energy in the music and it can pump you up for the big move -- I think the sound adds a lot to this game. Many times you get developers who put sound in simply because they think it has to have it and often times this comes out as tacked on and unnecessary. This is certainly not the case here. Rock on!
Documentation
Reading the instruction booklet is a must. When you first start, the booklet is as important as the game itself. There are some helpful tips and you need to know how to learn to control your skater. I keep it handy right now since I still forget from time to time how to do some of the combinations. The profile information contained in the booklet is nice but I would not spend much time reading through the stats until you play some and get a feel for how each professional skates -- then go back and see what his or her stats are. Compare this with your least favorite skater and you will get an idea of what stats you want to pump up with your cash prize money.
Bottom Line
I really liked this game, and I do not like sports games most of the time. This game is a lot of fun. Players who are familiar with the original Tony Hawk titles will not find anything new, but it is a darn good sequel. Another shortcoming (characteristic, it seems of most GBA games right now) is the lack of a multiplayer option. All in all, however, this is a great game. I would recommend it to Tony Hawk's Pro Skater fans and first time players alike. I do not know if I will ever be good at it, but I will always have fun every time I pick it up and I play a few games. There is a lot of replay value in this game as you strive to make the perfect move. All it takes is getting one great move once in a while and you will be hooked for life -- you will be in pursuit of the perfect run with the maximum score. Speaking of score, 89. Grind on!
Download Tony Hawk's Pro Skater 2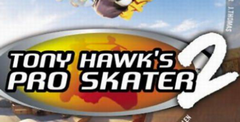 System requirements:
PC compatible
Operating systems: Windows 10/Windows 8/Windows 7/2000/Vista/WinXP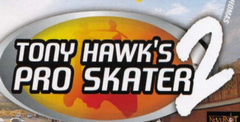 System requirements:
PC compatible
Operating systems: Windows 10/Windows 8/Windows 7/2000/Vista/WinXP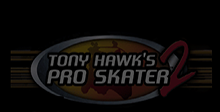 System requirements:
PC compatible
Operating systems: Windows 10/Windows 8/Windows 7/2000/Vista/WinXP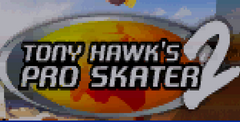 System requirements:
PC compatible
Operating systems: Windows 10/Windows 8/Windows 7/2000/Vista/WinXP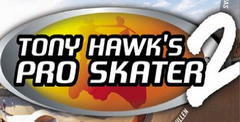 System requirements:
PC compatible
Operating systems: Windows 10/Windows 8/Windows 7/2000/Vista/WinXP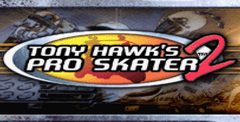 System requirements:
PC compatible
Operating systems: Windows 10/Windows 8/Windows 7/2000/Vista/WinXP
Game Reviews
Tony Hawk's first skateboard game has been on the shelves for six months and on the top-10 best-sellers list for most of them. Neversoft listened to THPS' legion of fans and added their most requested features to the sequel.
The game provides as much gotta-play-one-more-time addictive gameplay as the first version, with even more moves and multiplayer modes to keep you in a permanent state of procrastination. You can potentially perform an infinite combo with the new manual transition move. Tapping up then down starts the move, which you must balance like a grind while you ride it to the next grindable obstacle. The multiplayer modes are still a favorite around the office, and THPS2 offers plenty new options to keep us busy. A split-screen trick attack mode lets you play against a friend to see who can pull off the most bitchin' tricks. There's a full-on judged skate competition for up to seven opponents. You also get an enhanced H-O-R-S-E mode, as well as an improved one-player career game and beefed-up replay features.
Of course, the most exciting new feature would have to be the skatepark editor. The interface is super-intuitive: We were able to crank out a pretty sweet park in about 10 minutes. A real-time 3D editor provides isometric or top-down views and hundreds of parts including ramps, bowls, rails, funboxes, obstacles and quarterpipes. We were told you could build stuff up to 60 feet high. There's such a diverse assortment of objects that Neversoft was even able to faithfully re-create the first level of Tony Hawk 1 with the editor. And you can save your personal skatepark to the memory card, so look for lots of custom parks coming soon on DexDrive sites.
The levels sprawl larger than in the previous version, with several real-world locations including Paris, Manhattan, Ventura, Calif., and Philadelphia. You'll see plenty of seemingly inaccessible areas and objects, but there are ways to reach everything.
A full-blown character customization option lets you modify the pro skaters' clothes, create a new you or just about anybody else you can think of. Sorry, no E-Sak option.
People say:
10
Attention all developers working on THPS clones--come out with your hands up. Neversoft has built the ultimate skate game with this sequel. It packs more pro skaters, more tunes, more level objectives, more moves and more real environments. But let's not gloss over the details. Rapid-tap the X button after you bail, for instance, and you'll hop back on your board more quickly. Switching to a goofy stance actually affects your performance. It's easier to wall ride. Landing sloppy or busting out of tricks early screws your score. And now you can perform manuals, which singtehandedly make THPS2 an entirely new game when it comes to combos. Perfect your manual technique and you can theoretically combo an infinite number of tricks (well, as long as you don't lose momentum). Manuals make for astronomical trick totals--not to mention a much more interesting game of two-player H.O.R.S.E. Unfortunately, Neversoft didn't have time to implement a multiplayer tournament mode. But you'll find no shortage of hidden areas and secrets (scrutinize the Title Screen for a big hint). And then there's the intuitive course editor, which gives you all the tools you need to build any track you can imagine. (DexDrive users, listen up--custom courses only take up one block.) Combine the track editor with the ultra-deep create-a-skater option and THPS2 gives you all the tools you need to build your own Tony Hawk clone.
10
Take Tony Hawk, put in bigger levels, a park editor, a skater editor, more tricks and an even better soundtrack. A winner? Hell yes! There are some really sick combos possible in THPS2, thanks to the new manual system. Some of the guys around here can string together tricks like nobody's business. It takes a little practice (much like balancing grinds did the first time you picked up the original game), but like everything else in this series it feels entirely natural after a short time. THPS2 suffers a bit from the limited power of the PlayStation, but what game on this system doesn't? Go buy this game now...unless you wanna wait for the DC version like me.
10
Many times sequels are botched by overly ambitious developers. That's not the case here. All the stuff they've added is really useful, namely: create-a-skater, the manual trick and the track editor. Thankfully they didn't mess with the game engine. The level editor is the best idea of all. Everything is displayed in 3D so basically it's just a matter of placing each chunk in the desired location. Throw in some rails, benches, ramps, whatever and you have your own park. The manual trick is my next favorite. It lets you link tricks by balancing on two wheels between maneuvers. They've done a great job of fortifying an already stellar game.
because they're back developing the DC version of Tony Hawk 2 for a November release. Like the first game, THPS2 doesn't promise anything new over the PS version as far as gameplay is concerned, but who cares? The game already rocks, why mess with perfection? We'll be plenty happy with the kick-ass graphics only Sega's system can deliver.
Overview
For those of us who don't have the time, ability, or medical plan necessary to become a great skateboarder, there is Tony Hawk's Pro Skater 2. Taking on the role of any one of 12 pro skaters, you can grind, ollie, nollie, wallride, etc. to become the world's champion skater. And let me warn you right from the start, it's a heck of a lot of fun.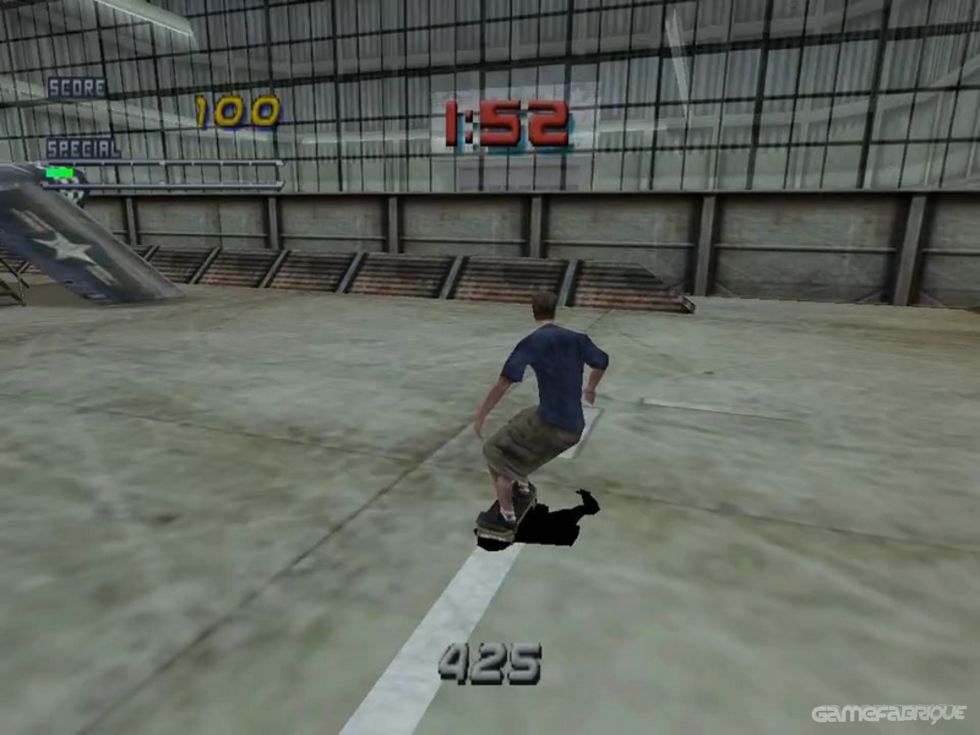 Gameplay, Controls, Interface
While you are welcome to try free skate right from the beginning, and of course this is a great way to practice, to see all the tracks and really finish the game, you need to take part in career mode. In career mode you choose a skater, one of the 12 or one that you created yourself, and start accomplishing objectives on each level until you earn enough money, or beat enough other skaters, to advance to the next level. The goals may include snagging hard to reach items, beating high scores, or busting certain tricks in certain areas. There are many secret areas on each level that you can unlock, which makes the levels seem far from boring. It takes a lot of practice to get the really high scores and become able to complete all your objectives on even the first level. Being able to purchase new boards, new moves and new parks with your earnings adds even more to the length of gameplay, as well as the secret parks and characters you can unlock by accomplishing truly stellar performances. There are also dozens of gaps (trick designated areas) on each level that you can successively try to complete for a challenge and to unlock even more bonuses. When you finally accomplish all these things, you are welcome to create your own skate park with the included skate park editor, or play multiplayer. All these ways to play transforms THPS2 from being merely a fun game, to a truly addictive gaming masterpiece.
Multiplayer
Unlike the Dreamcast version, the PC THPS2 does not feature a split-screen multiplayer mode. The only multiplayer mode that the PC version supports on a single PC is HORSE, which is still a lot of fun. To access all the other multiplayer modes, like TAG and GRAFFITI, you need to have a TCP/IP network connection. Since this isn't available to most computer users, I think it would have been a good idea for the developer to find a way to include the split-screen version as well. This is really my only criticism of an otherwise excellent game.
Graphics
The 3D accelerated graphics are excellent and not just in design, they are very smooth and lifelike. The resolution can, with the right video card, be bumped up as high as 1024 x 768. Even at 800 x 600, THPS2 for the PC graphically beats all the other versions out there. The levels have great details like planes that take off and subway trains that go roaring by. Each level is colorful, but with a logical layout that encourages you to find places to perform your best tricks. The skater moves smoothly and relatively realistically, with style and grace while performing tricks, and sickening thuds when bailing unto the pavement.
Audio
Whether punk and hip hop are your normally listening fare or not, THPS2's mix of hot bands like Rage Against the Machine, Naughty by Nature, Papa Roach, and more will have your toe tapping and adrenaline pumping as you start skating to a new beat. With all these high-powered bands, I bet that the developers could have made quite a bit of money just selling the soundtrack as an audio CD. Needless to say, the soundtrack is top of the line and the sound effects (from every perfect grind, to every horribly squishy bail) are great as well.
System Requirements
Pentium 233 MMX, 32 MB RAM, 445 MB free hard drive space, 4 MB 2D or 3D video card. 3D video card necessary for 3D accelerated mode.
Bottom Line
Beyond being a great skateboarding game or a great sports game, Tony Hawk's Pro Skater 2 is a fun, addictive, challenging, enjoyable game in general. With so many different ways to play, tons of secrets to uncover, great graphics, a rocking soundtrack, and the ability to create your own skater and skate park, THPS2 is a high water mark for all 3D accelerated titles. With just a few extra multiplayer modes for a single PC, THPS2 would have hit right below 100, but as it is, it still ranks as an awesome 97.
Nintendo 64/N64 Screenshots
GameBoy Color Screenshots
Similar Games
Viewing games 1 to 10