Viewing games 1 to 4 (of 4 games)

You play a paper delivery boy trying to avoid obstacles in your path, your aim is to deliver as many papers with out damaging people and houses or you will lose subscribers.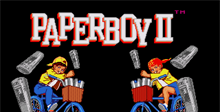 You take on the role of an ordinary paperboy (or girl) delivering papers to all the subscribers on the street.
Discussion

1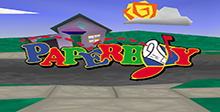 There's a new Paperboy on your block! The arcade classic returns in 3D for an added dimension of fun. Deliver the Daily Sun while dodging grumpy neighbors, mad gorillas, vampires, and tornadoes. Find hidden routes and get air doing freestyle bike t..