Dave Mirra Freestyle BMX 2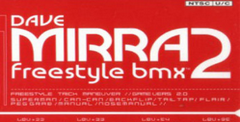 Click the "Install Game" button to initiate the free file download and get compact download launcher. Locate the executable file in your local folder and begin the launcher to install your desired game.
Overview
As extreme sports have become more popular, it was only a matter of time before they made their way to video games. Now with Tony Hawk paving the way for Activision, creating a game with unexpected success, other publishers are getting in on the action. Instead of attempting to compete against the highly successful Tony Hawk skateboarding series, Acclaim made a smart move and signed one of the greatest freestyle BMX riders around.
Dave Mirra Freestyle BMX 2 is surprisingly entertaining even if you have zero interest in freestyle BMX. With a variety of riders and ten massive levels that are four times larger than the previous version, chances are this won't be a game that you can complete in a week. In addition, there are ten multiplayer games and a trick system that allows for amazing amounts of combinations. Its only drawback is the benchmark set by the Tony Hawk's Pro Skater series. Although different sports, both games run on the same principles and Tony Hawk's Pro Skater moved the mark to an almost unreachable level.
Gameplay, Controls, Interface
Dave Mirra Freestyle BMX 2 is focused around one mode of play which is called 'Proquest.' Here you can direct your rider through the large levels as the challenges laid out are attempted. Before starting, however, one of the ten riders must be selected -- paying attention to the eight different attributes will help simplify the process. Besides selecting the rider, a bike must be chosen. However, only one bike is available at first, since the rest start out locked.
Once starting the Proquest mode, challenges are given to advance to the next stage of a level. Some of these challenges are straightforward, such as performing a particular trick, while others include locating specific objects. This is where things can slow down or become frustrating, as some of the tricks are extremely difficult to pull off. To offset this frustration, other goals were put in to allow some distraction from working on performing a difficult challenge. This is where the 'Gap Challenges'? come into play. In each level, there are ten to thirty Gap Challenges hidden and if all are found, Respect points are given which are used to unlock features. These extra challenges consist of pulling off tricks over terrain gaps to encourage creativity and bigger tricks. Respect points can also be gained by completing regular challenges and levels, so seeking out Gap Challenges are not necessary. If you reach 10,000 Respect points, however, the competition event opens where races are held so this may provide some motivation.
As stated earlier, there are ten levels included and they are large. Each level is set in a totally different environment such as airport parking lots, regular skate parks, and even Venice. All parts of the levels are used and anything can be used to perform tricks. You may even find yourself on a rooftop or grinding on a moving car.
As far as the actual trick system, what you'll find is a dynamic structure allowing over 1,500 possibilities. The controls help make accomplishing tricks easier, but mastering them will take time. At first, looking in the manual, the control system seems complicated with buttons doing different things depending if you're riding, in the air, grinding, staling, or manualing. Don't be concerned however, as most perform in similar manners, some having more possibilities than others. There is also the ability to create unique moves using the Y button and each rider also has signature moves unique to that particular rider.
Other than the Proquest, there is also an option called Session where no challenges are given, only a time limit, and Free Ride where there are no challenges or time limits. The Park Editor is the most exciting option, where parks can be created to your specifications. There is great flexibility in the objects used and also the terrain and lighting. For those who enjoy creating their dream park, there will be few complaints as almost anything desired can be created.
Graphics
Visually, there is little room for complaints, as flaws are hard to come by. The riders have a high amount of detail and the environments of the levels look fantastic. Other issues like the riders crashing or falling off their bikes have a humorous look to them, as they appear more like crash test dummies landing in awkward positions. One other point is that the rider will rarely find himself wedged in some part of the track. Often, games with large amounts of objects will cause dead spots where players can get stuck and can't break loose.
Audio
If heavy metal is your music of choice, than the bands included will be a huge bonus. Bands like The Peripherals, Ozzy Osbourne, The Cult, Methods of Mayhem, and Godsmack all have music tracks incorporated, giving the game more of a hardcore feel. If you find those bands to be a bit much, the music can be turned down to keep your ears from bleeding. There are also plenty of other environmental sound effects like birds chirping, bikes grinding, and nice thuds when riders hit the ground. All sound accurate and add to the intensity of the game.
Bottom Line
This game style may seem like a hit or miss possibility with most gamers. Expecting the latter, I was pleasantly surprised to find it extremely engaging and challenging. The control system for pulling off tricks was intuitive and was picked up quickly but some of the challenges were frustrating. Overall, Dave Mirra Freestyle BMX 2 is a solid improvement from the last version and bound to keep most gamers interested for some time.
Download Dave Mirra Freestyle BMX 2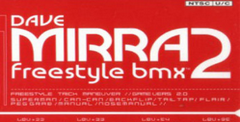 System requirements:
PC compatible
Operating systems: Windows 10/Windows 8/Windows 7/2000/Vista/WinXP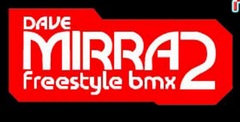 System requirements:
PC compatible
Operating systems: Windows 10/Windows 8/Windows 7/2000/Vista/WinXP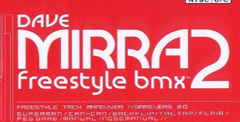 System requirements:
PC compatible
Operating systems: Windows 10/Windows 8/Windows 7/2000/Vista/WinXP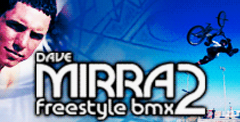 System requirements:
PC compatible
Operating systems: Windows 10/Windows 8/Windows 7/2000/Vista/WinXP
Game Reviews
Overview
The gravity-defying tricks of freestyle BMX are back in Acclaim's Dave Mirra Freestyle BMX 2 for the Xbox. Performing tricks, modifiers, grinds, wall rides and fastplants are the trademark of freestyle BMX and this game provides an overflowing assortment of them. There are also huge levels to explore, complex tricks and modifiers to execute and extensive challenges to overcome, all to earn the respect of your fellow freaky freestylers.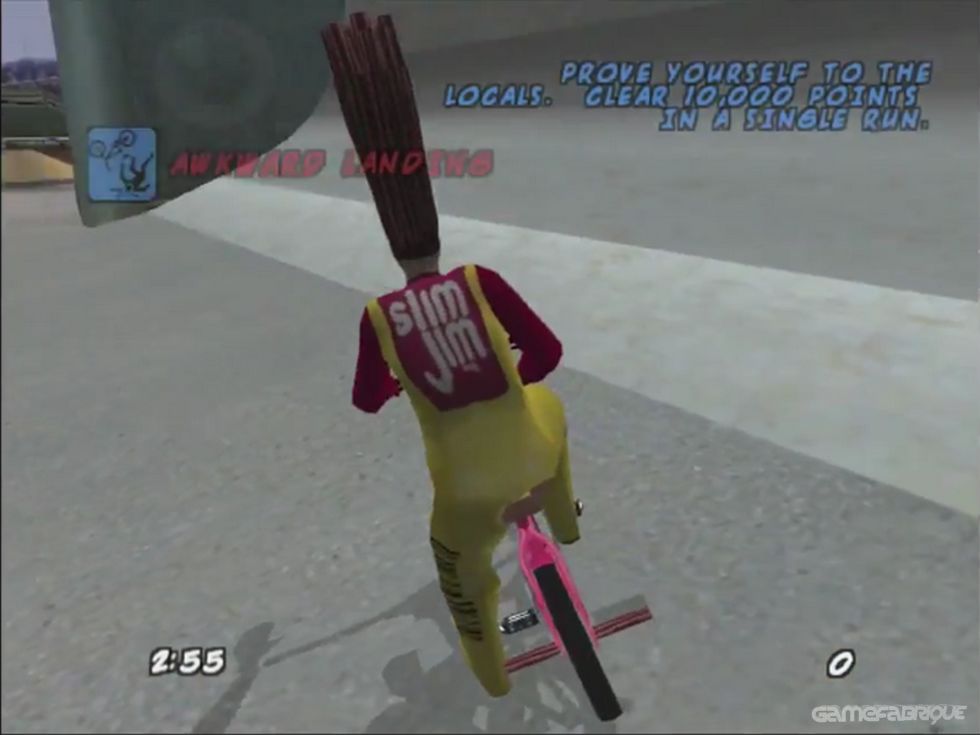 Now if you could just steer your rider correctly and not get stuck inside a wall. Some glitchy problems crop up while playing -- from confusing, nausea-inducing views to screen freeze when music tracks change to somehow having your biker end up inside a clock tower that was seemingly solid. Large levels and immense amounts of tricks are great but frustration with these glitches can negate the pluses provided by the quantity in the game.
Gameplay, Controls, Interface
With fourteen riders to choose from, each having four or more bikes to select, you guide your rider around 10+ massive levels ranging from a freestyler hangout Woodward Camp in Pennsylvania, a water park, a Highway 47 Cloverleaf or an airport parking garage. Take riders like Dave Mirra or Ryan Nyquist out on their S351 BMX or Backtrail Pro and visit exotic locations such as Devil's Peak and Venice. Compete in the Proquest mode against other superstars of freestyle BMX for their respect or in Competition mode with judges grading your every trick and landing. Some competitions are only available following the completion of levels and the challenges that lie within. Sessions mode allows you to set some records without the pressure of challenges or competition. Or just take her for a spin with Free Ride mode as you explore and practice at the various locations.
Executing moves can be difficult at times but practice and patience will reward you in the end. The most difficult and sometimes frustrating thing about this game is steering your rider. Pressing up on the directional stick orients your rider forward but your view can easily go flying around where you will come face-to-face with your rider as you unknowingly try to make him pedal backwards up a half-pipe. Now pressing up on the directional pad makes your rider continue back-pedaling for a few more moments then spins him in the proper direction. After spinning around your biker repeatedly while stuck in a half-pipe, those with weak stomachs may need a breather to quell the nausea. Once in the air though, hitting the right combination of buttons and directions soon becomes a rhythm and after a few tries, you can execute tricks smoothly. The view behind the rider sometimes becomes awkward when trying to land 'Perfect'? after a trick and not 'Sketchy,'? the first being preferred. You won't be sure if you are lined up properly because you are all of a sudden off to the side of the rider. Suddenly, your biker is sprawled flat.
With the large holding capacity of the DVD media and Xbox hard drive, this game gives players the added ability to create their own park. Start from a blank park or with a set theme such as a dirt or commercial area. There are two categories to choose from, each have a myriad of options from quarter pipes to ramps to secret pieces and specialty rails. Change the terrain itself if you like. Rotate, place, copy and delete but be sure to set aside at least a few hours to plan and create your park. This editor is extensive and involved. When you're done, test ride it and then save it. You now have a park that will challenge you to the extreme.
Multiplayer
Plug in another controller and you can compete against a friend in competition style. Each rider gets a turn to outscore the other. Use the replay options and watch how you aired twenty feet above your opponent, performing a 'Superman'? high over his head.
Graphics
There are six locations available and they are immense. Each location consists of at least eight various arenas or parks set up for various types of tricks. Some locations encourage grinds, plants and wall rides on steel or concrete structures and barriers like the Train Yards or the HWY 47 Cloverleaf. Other locations encourage huge air tricks, jumps and manuals on dirt paths or asphalt such as Woodward Park or Swampy Trails.
Quaintly rendered, each area is depicted with the appropriate graffiti or signage, color and texture. Moving cars, trains, other bikers and various objects such as beach balls and trashcans add some fun and personality to the locations. Grades and inclines will slow you and skidding will leave skid marks. Rider faces are something less than attractive but get used to seeing them, especially when they are turned around and facing you all of a sudden because you got them back pedaling again. A frustrating thing was distinguishing various inclines or bumps that are not very clear, such as stairs or railroad tracks. You may not know they are stairs or tracks until your rider starts bouncing up and down and flipping over. In addition, at one point when executing a fastplant on the clock face of the clock tower, my rider disappeared into the tower. He was stuck there and brick walls were the only graphics on screen. There are other points where the view pulls you to the side of the rider you have performing a landing on a lip and a wall all of a sudden blocks your view. That is until the game whips you above your now prone rider, staring at his crumpled body and bike. Please note, parents, that crashing at any point will cause a spray of blood to come from your rider.
Audio
If you are not a heavy metal fan or don't enjoy the grunge-style music associated with these types of games, download your own personal music choices to the game. It makes the experience that mush more enjoyable. Music audio is clear and unobtrusive unless you desire to crank it to plaster pealing levels. Sound effects are typical and at times quite funny. You have to smile when you accidentally send your rider into deep water and you hear a splash and 'plunk.'? But then again, hearing your rider and his bike getting run over by the train or being hit by a car is somewhat disconcerting yet humorous in a sick, twisted way.
A frustrating point between the audio and gameplay was in Free Ride mode, which has no time limits or challenges. This means the music tracks, included tracks or personal downloads, will switch after the average four-minute song length. Suddenly, you'll find yourself frozen in the air for a second, stuck in mid-trick while the track changes. One second is an eternity when playing sports games and can easily throw off your rhythm. This doesn't occur in other modes due to the three-minute time limit, well below the average music track length.
Bottom Line
Boasting a whopping 1,500 tricks to perform, Dave Mirra Freestyle BMX 2 pushes the mark on trick quantity. However, the amount of glitches and quirks that occurred became too much of a frustration. The immense levels provided variety and personality to each location but, once again, you still need to control your rider as he moves from section to section, performing tricks along the way. Controls outside of executing tricks were frustrating and views were at times dizzying. With its strong point on quantity, Dave Mirra's Freestyle BMX 2 fails on the quality of rider control and in distinct graphics.
Overview
It can never be said that being a BMX rider is not an arduous thing. Far from it. Suffering, pain, broken bones, and dislocated joints are all part and parcel of riding, and a convincing reminder of how hard actual competitors work to achieve their level of skill. That same skill allows them to perform outrageous stunts -- launching their bikes from any convenient surface, trying to pull off the trick and make it back to the ground in one piece.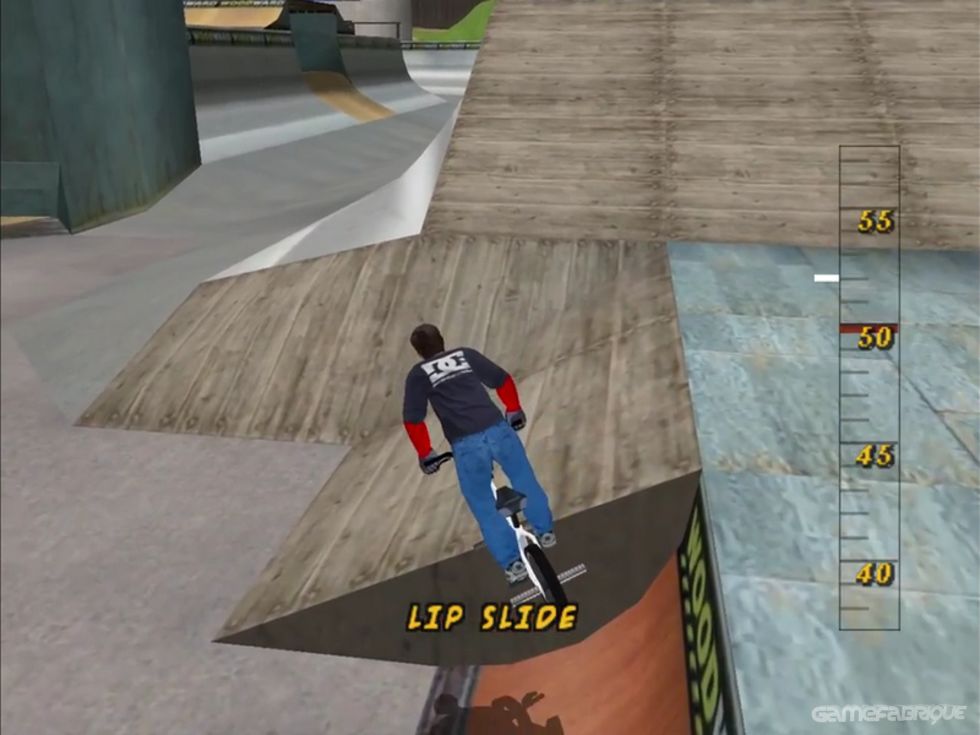 Dave Mirra Freestyle BMX 2 is a bizarre, energetic, and vibrant new game from Acclaim Max Sports, which casts you as a BMX rider, capable of dozens of insane tricks. A sports title in the same vein as SSX, BMX 2 lets you compete as a real rider, trying to perform as many tricks and stunts as possible within a small amount of time, all the while earning respect points to earn new levels, bikes, and outfits. Capitalizing on the desire to see people pushed to the limit, BMX 2 shows off nearly 1,500 different combinations of tricks, all in the stunning graphics of the PlayStation 2 game console. While BMX 2 offers the player many ways to excel as a biker, it doesn't let down where self-abuse is concerned, as each and every wipeout (of which you'll have many) looks stunningly painful.
A wide variety of riders and tracks gives you plenty of material with which to work, although you may find that you'll come to favor one rider over the others because of BMX 2's respect point system, which allows you to improve your bike and track list the more you play. Entertaining, frustrating, and insane to a fault, BMX 2 is a highly addictive and demanding game.
Gameplay, Controls, Interface
First off, there are a variety of modes to play. Proquest, which is a career mode of sorts, allows you to race through each track in order, completing various challenges to proceed to a new track, and unlock special features like new bikes, tricks, and cheat codes. Session lets you race through any of the unlocked tracks, without the worry of competition or the need to complete challenges. Freeride is relaxation in electronic form, where you can bike through any of your unlocked tracks, for an unlimited amount of time. Mulitplayer lets you play with another human, in a variety of bizarre competitions.
Each run turns you loose on the track for three minutes. In that three minutes, you'll need to rack up a large score and, hopefully, respect points, which can only be gained by completing in-game goals. Since playing a sports game like this without any perceivable form of advancement might become quite boring, each track has a series of challenges that you can complete to earn respect points. The challenges are grouped by skill and one level needs to be completed before another can be attempted -- each challenge is a twisted, strange trick that can either prove to be a complete pain to pull off or can teach you a whole new way to use your skills.
Tricks are pulled off very easily, with a combination of directional presses combined with button mashing. Different buttons pull off different styles of tricks, some of which are very difficult to pull off if you don't have enough air or hangtime.
Progressing through the eight different tracks, earning respect points, not only gives you good training on how to use the tricks and maneuver with the bike, but it also lets you upgrade your equipment, eventually giving you access to better bikes and, consequently, better stats. You'll unlock each of the stages after completing a requisite number of challenges and if you survive to complete the insane challenges, you'll even get cheat codes to use.
Along with the normal tricks that you'll perform, you can apply modifiers such as a no hander, no footer, barspin, and the like, all of which change the trick or, in some circumstances, practically turn it into a whole new trick.
Multiplayer
Not only does BMX 2 support multiplayer, it supports it well. With over 10 different multiplayer modes, it gives you and your friends plenty to do in the off chance that you can put the Proquest mode away. One of my favorite modes is WipeOut, where you and friends compete to see who can pull off the sickest, most painful looking wipeout in the game. I'm not kidding when I say that watching your rider wipeout is perhaps the most entertaining part of this game.
Additional Features
The built-in park editor lets you create and modify your own unique tracks -- elevating terrain, placing jumps, ramps and other objects, and even altering the ambient lighting. While not the most enjoyable part of the game (you'll need to spend 30 minutes to an hour to make a good park) and limited by the size of the park, which are smaller than the normal courses, the park editor does offer an extremely wide variety of ways to customize your own course. You'll want to save some free room on that memory card if you do want to create a park of your own, as they can inflate the size of your saved game quite a bit.
Graphics
Once again, the PS2's hardware pays off, rendering the levels, riders and bikes in all of their glory. Smoothly curved tracks and reflective surfaces qualify this game for the 'eye candy' department and the sheer size of the tracks gives it plenty of room to show off. The game is quite bright, but easy looking, with no garish colors or designs. The design of each level reflects its theme well (e.g. city center, forested park) and the crisp textures enhance the realism of the game. I managed to find a few graphics flaws, like a wall that distorted the closer I came to it. They were a bit of a disappointment, but not such that it really took away from the fun of the game.
Audio
Aside from a fantastic soundtrack, I was very impressed with the audio featured in the game itself. Tire, metal, cloth, and flesh get the treatment they deserve, especially when colliding with a wall or an obstacle. Sound effects that make you cringe every time you wipeout are well worth listening to. The soundtrack isn't anything to scoff at either, featuring such talents as The Cult, Ozzy Osborne, Godsmack, and others.
Bottom Line
I hate jumping puzzles. I can't stand those little games inside the game that require you to perform some inane feat of button mashing to continue. They frustrate me. For a long time, I've been looking for a game with a high difficulty, one that I could really enjoy mastering, without being hindered by the requisite annoyance of poor design. First, I must say this much. BMX 2 can be very frustrating. Some of the Hardcore and Insane challenges are truly insanely difficult to pull off and require lots of practice, but once you complete them, the rewards are more than worth it. Unusual for a sports title, and difficult to master, Dave Mirra's Freestyle BMX 2 is well worth the purchase and a real challenge for anyone tired of games that are either far too easy or far too difficult.