SSX 3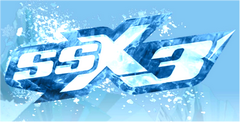 Click the "Install Game" button to initiate the file download and get compact download launcher. Locate the executable file in your local folder and begin the launcher to install your desired game.
People say:
9
I have been to the mountain, and I bring back glad tidings. SSX3 is good, so very good. Both deeper and more accessible than its prequels, it adds new moves, courses, and events. At the start of the game, you're dropped on the wilds of a single three-peaked mountain. From there, you can noodle around the wilderness, check out a course or two in pressure-free Practice mode, or go straight to a competition. Win events to earn cash, then spend it on new threads, new moves, building a custom soundtrack, or upping your rider's stats. The difficulty curve is perfect. Can't win a particular race? No problem. Take a practice run to look for shortcuts or shell out some prize money to upgrade your character, and you'll be right back on the road to snowboarding superstardom. There's so much to do that you'll never get stuck. I love this game, but I've eaten enough snow to have some gripes. It's too difficult to catch rails--miscalculate ever so slightly, and you'll wipe out hard, killing any combo and losing tons of turbo. It's tough to tell when you're headed out of bounds, and a lot of places that really look like shortcuts--aren't. But enough quibbling. I have been to the mountain, and I bring back only one commandment: Play this game.
9
I approached the newly realistic SSX 3 with caution. Over-the-top locations like Hawaii made prequel SSX Tricky magical for me. And no more Rahzel, the cheeky announcer from the first two games? That's a crime! But a couple of runs was all it took to hook me on the whole-mountain concept. Exploring is so fun: Marked routes branch off into countless back-country options, with tons of cash and bonus challenges hidden in crevices and crannies. The bi-level Boost meter is also a nice twist, providing intermediate boost for liber tricks but saving the best for the pull-out-the-stops Super-Uber moves. And ultimately, just like on a real peak, no matter what crazy route you take down, all runs lead to the lodge. When you get there, you'll feel like you spent a real day on the slopes--without expensive lift tickets, annoying lines, and painful injuries. Give that game an award!
9
Like a colder, moister version of Tony Hawk, the SSXseries has owned the snowboarding slopes since its inception. Aside from the new, open structure Paul already talked about, the main gameplay tweak for SSX 3 is the addition of the board flex move--tipping the board forward or backward, like a conventional skateboarding manual--which lets players link tricks together into huge combo strings. The flex (activated by moving the right analog stick) might even be a bit too easy to use; if you just rotate the right stick continuously, there's no way you'll fall. Landing from big jumps also seems much more forgiving now, but if you do bail, you can tap the Tweak button frantically to recover and not lose your boost. Yep, still king of the mountain, although 1080°(GC) has a title shot later this year.
Download SSX 3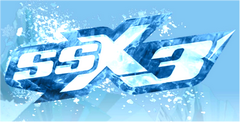 System requirements:
PC compatible
Operating systems: Windows 10/Windows 8/Windows 7/2000/Vista/WinXP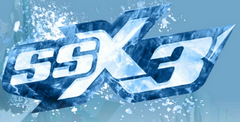 System requirements:
PC compatible
Operating systems: Windows 10/Windows 8/Windows 7/2000/Vista/WinXP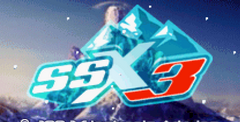 System requirements:
PC compatible
Operating systems: Windows 10/Windows 8/Windows 7/2000/Vista/WinXP
Game Reviews
What is it?
Instead of having tracks placed around the world, the latest SSX attempts to fulfill all of your snowboarding desires on a single lonely mountain. After seeing the game, we can attest to Producer Larry LaPierre's claim that said mountain is indeed "big!" Courses are spread across three seamlessly interconnected peaks, and rival boarders challenge you to both race- and trick-focused events as you ride down this side of Mother Earth. Thankfully, producing stylish runs should be easier this time around. "The core tricks have been redone to give an even better feel," says LaPierre.
Why Should We Care?
It's quite a departure having one grandiose mountain that's totally accessible without any loading breaks-and it works pretty well from what we've seen so far. The single-player mode takes full advantage of this feature, as the finale consists of a 30-minute sprint down all three intertwining peaks against your character's main rival. But there's still much to accomplish after you're declared king of the hill. SSX 3 includes more than 100 challenges, such as hand planting a fence or grinding billboards. And if you have the skills to complete these tasks, you'll gain access to unique character apparel, including new jackets and those oh-so-wacky Dr. Seuss-style top hats.
Playstation 2 Screenshots
Similar Games
Viewing games 1 to 10