1080(degree) Avalanche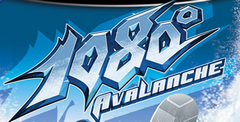 Click the "Install Game" button to initiate the free file download and get compact download launcher. Locate the executable file in your local folder and begin the launcher to install your desired game.
a game by
Nintendo
Genre:
Sports
Platform:

GameCube

Editor Rating:

7.3

/

10

, based on

3

reviews
User Rating:

7.6

/

10

-

5

votes
Rate this game:
See also:
Winter Sports Games
People say:
7
What Need for Speed: Underground does for the rice-rocket set, 1080° Avalanche will do for fans of snow-sport racing. You can't beat its cornea-stripping sense of speed. The streaking blur lines, shaking screen, and rumbling controller all come together to make you think, 'Oh snap, I better slow down or I'm gonna die.' Don't worry about that, though. The well-designed courses encourage you to tuck and rocket all the way down, with easy-access shortcuts that you won't have to let off the accelerator to nail. Most of the modes work around this all-or-nothing philosophy. Take a second to check out your surroundings, and you won't win the versus-CPU race or get the qualifying times in Gate Challenge (though you can take it easy in the inappropriately named Time Trial and look for hidden gold coins). Take a second to even think, and the final Avalanche levels will straight-out kill you. But why call a game 1080° anything if the emphasis is on racing? Yes, it has a half-pipe, big ramp, and terrain park, but the combo system is silly. Like Xbox's Amped 2, Avalanche is going for a more deliberate, slower, and stylish approach, not Tony Hawk's school of cramming in as many tricks as possible. But this doesn't work so well here. You rarely get enough air to squeeze in big combos, so the whole tricks system feels subdued, almost an afterthought. For freeriders, not freestylers.
7
Even if you weren't to compare this to the recently released snow masterpiece SSX 3, Avalanche would still come up a little short. In its defense, 1080° offers the thrilling sense of speed and danger that SSX 3 lacks, plus it has decent handling and a cooler cast of characters than EA's lot. But when all of its gameplay modes and disappointing multiplayer options are handicapped by game-ending obstacles (you can actually become trapped by a fence) and unnecessarily fussy controls (rotating the stick to maintain balance sucks), the once-mighty 1080° is relegated to bench-warmer status in no time at all. Sadly, a handful of unlockable fan-service goodies (an NES-controller snowboard, anyone?) isn't enough to change the fact that 1080° just hasn't kept up with the times.
5
What the hell? 1080°'s irritating trick system recognizes combos executed only after predetermined pauses. And, what with twirling the analog stick while hammering the other keys, I inadvertently learned to play the piano by the time I landed one high-scoring string. The time tri als are no better--I shattered records by 30 seconds and still couldn't progress to the next circuit. Silly me, thinking speed mattered. It seems I was supposed to collect concealed coins instead. How's that for yellow snow? Admittedly, the straightforward slope riding is all right, but even so, Avalanche still can't compete with SSX 3.
Decisions Decisions
Which to buy, 1080 Avalanche or SSX 3? With its boundless backcountry, bi-level boost meter for pull-out-the-stops Super-Uber moves, tighter controls, and deeper trick set (including handplants and board presses), EA's snowboarding game offers the more rewarding ride for those who can afford only one lift ticket. Only 1080\however, offers four-player splitscreen play and the opportunity to tackle the slopes on Mario-themed snowboards and old-school Nintendo controllers.
Download 1080(degree) Avalanche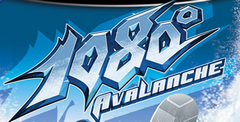 System requirements:
PC compatible
Operating systems: Windows 10/Windows 8/Windows 7/2000/Vista/WinXP
Game Reviews
Its been more than five years since the original 1080 first raced onto Nintendo 64, but Nintendo snowboarding franchise is finally strapped in and geared up for a return on GameCube this summer. Youll travel to areas reachable only by helicopter where the fresh powder is as soft as a feather bed, but collapsing wooden bridges and falling evergreens make your downhill journey ever so dangerous. Also, be on the lookout for monstrous avalanches that can make you the next great snowboarder to grace the obituary pages.
The action gets even crazier when you add tricks such as Toe-grabs and Rail Slides to your repertoire, all while trying to stay in front of the pack. Combine this with a two-player Versus mode, and 1080 Avalanche is primed to please snowboard junkies (like our editors Crispin and Shoe) who are desperate to extend their riding season.
Although beautifully rendered 1080 Avalanche is a clunky game that is far too difficult to master or to really have fun with. This is probably the first snowboarding game I have ever played where you really seem to feel the speed: your gamepad rumbles as the kilometers crank-up, the scenery blurs, it's fantastically frightening. The sound too is impressive, with a robust selection of board ready music and background effects that put you in the mood for some top of the line snowboarding.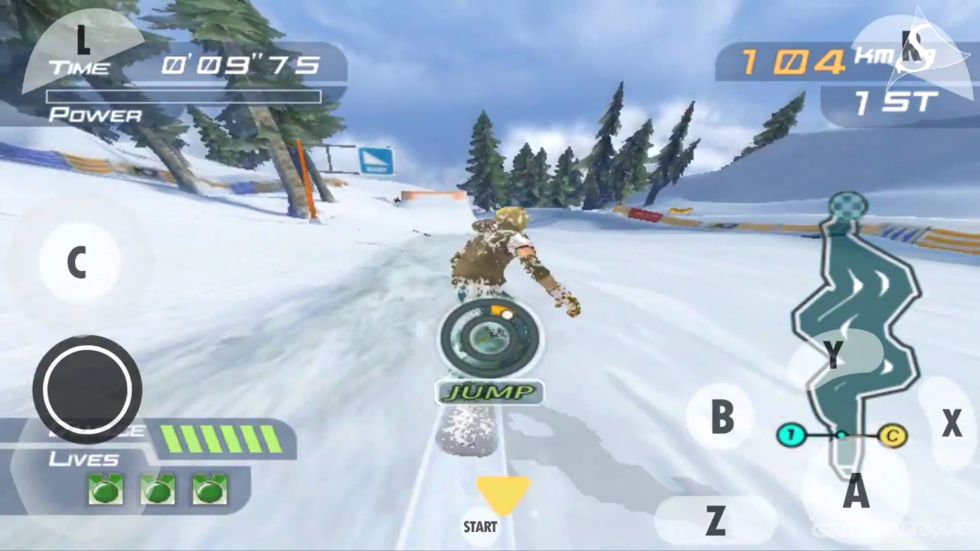 Then you try to perform some worthy tricks and the whole thing seems to do a nasty endo. The trick system is just too clunky to fit with the silky smooth graphically performance of the game. Noticeable delays in trick maneuvering cause plenty of needless crashes and make linking tricks, something integral to the game, very frustrating.
Even without this issue, Avalanche just doesn't have a lot to offer as a stand-alone snowboarding game. You can choose between four types of play: trick attack, match race, gate challenge and time trial.
The game also doesn't offer much in the way of variety for the courses or the racers.
Don't get me wrong, Avalanche has other redeeming qualities besides excellent graphics and sound, for instance the different courses feature a myriad of different snow textures. In other words, while running a course, you may run into everything from ice patches to packed snow to the powdery slow stuff. Your boarder will also accumulate a fair share of powder on their clothes as they head down slope, making for a much more realistic look to the game.
Unfortunately, even great visuals and sound can't save a game from the dual curse of poor game control and little replay value. Save this game for a rental.
Similar Games
Viewing games 1 to 7