Links LS 2000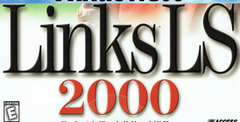 Click the "Install Game" button to initiate the free file download and get compact download launcher. Locate the executable file in your local folder and begin the launcher to install your desired game.
Overview
Whoever said that golf was a relaxing game should be slapped up side the head with a 1-wood, because in all my gaming adventures I never swear so much as when I'm playing Links 2000. Yes, it's time again, my gentle readers, for another installment of the Links family brought to you by Microsoft. There are six new courses to sharpen your golfing skills on, with three of the courses being different versions of St. Andrews and another two set in Hawaii, so it looks like we can pack the flower shirts with a couple of kilts and we're off to play. One of the great things about Links is the option of being able to play golf so many different ways. You can set up a tournament, play a single round, go online and play other people, or just make up your own wacky kind of golf game -- which makes it almost impossible to get bored. I have just one question for the game makers, though. With all the game options and a massive library of courses out there, why put out a new one so soon after the 99 version of Links? I love the Links series but I just can't see that much difference between the 99 and 2000 version of the game.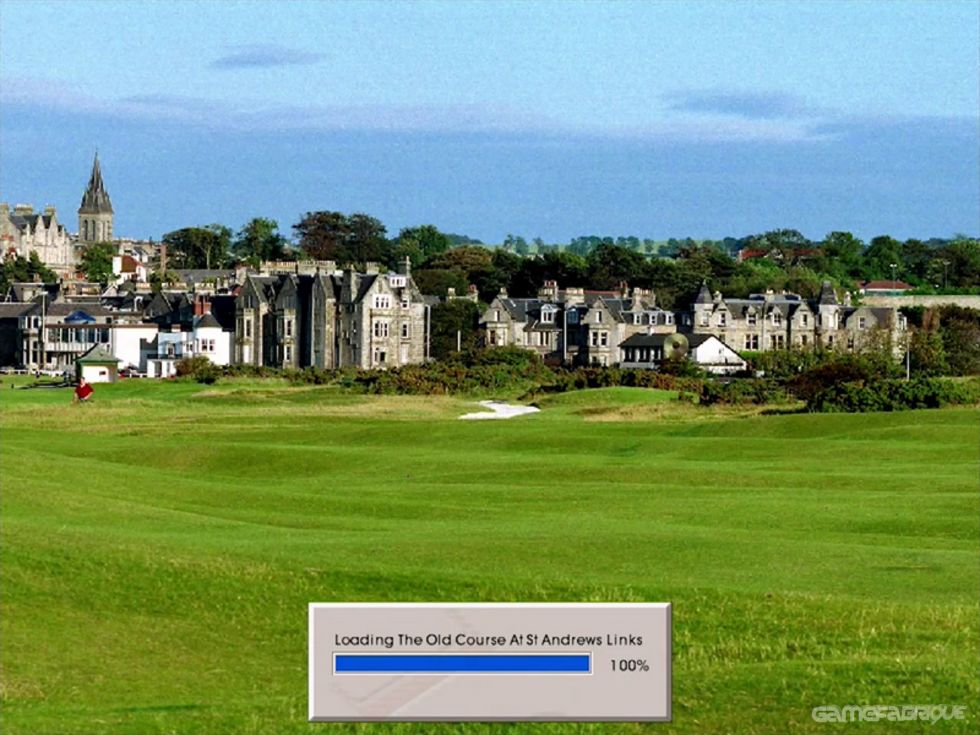 Gameplay, Controls, Interface
Links has always done a wonderful job of sucking you in and making you stay up all night just to shave a few strokes off your score, and it is no different this time around. What I find realistic about Links 2000 is that when I play a single round just by myself I always score worse than when I compete against either the computer or another human. Anyone who has played either 98 or 99 Links will feel right at home with the controls because they are virtually unchanged. I believe they do have a new type of "swing" called "easy swing," but the "classic" and "power" swings are still there. All the camera and replay options are left unchanged so you can ogle the awesome hole in one you pulled off, (yeah like I believe that). All in all, I find Links 2000 as fun to play as the others versions and just as challenging.
Graphics
This is the easiest part of the review for me because Links has never faltered in the graphics department. Links has the consistency of quality for its graphics like Mark McGwire has for his home runs. Each course has its own personality with the Hawaii courses being very lush and green, while St. Andrews has that "history" feel to it. Once again I must state that I see no real improvements from the 99 version of Links; there are a few more golfers to choose from, though. For new players you will find the graphics to be very clear and colorful, which makes it pretty easy to talk yourself into another round or two.
Audio
My first recommendation to you is not to use a caddy. Why, you ask? Well, probably because he is an annoying Scottish guy who will pick your game apart for the whole 18 holes. When I was playing St. Andrews Jubilee I was desperately wishing for a wooden bat with which to brain the caddy to death. I also have another problem with the caddy: why in the heck does he also caddy for you when you play in Hawaii? The least they could have done was given you a laid-back Hawaiian caddy who greets you with a warm "aloha." Other than that, gentle reader, there is nothing to write home to mom about the audio, just plain simple nature sounds, or your own golfer yelling at himself, not your caddy!
System Requirements
Win 95/98, or Win NT 4.0, Pentium 150 MHz or higher, 32 MB RAM, 80 MB hard drive space, plus up to an additional 30 MB while running, 4X CD-ROM drive, video card with 1 MB RAM capable of displaying 800X600 resolution in 32K colors, 8-bit sound card.
Bottom Line
If I could have beaten that Scottish caddy silly I probably would have liked the game a lot more, but he is still around harassing me at every swing of the club. Seriously though, I enjoyed playing Links 2000 because it has become the golf game to rate every other golf game by, but I would have liked to see more courses or not so many revolving around St. Andrews. Old Links players will feel right at home picking up LS 2000 and new players will jump right in and enjoy themselves. On that note, gentle reader, I give Links LS 2000 a score of 81/100; it would have scored higher but there just wasn't enough new stuff to warrant a higher score.
Download Links LS 2000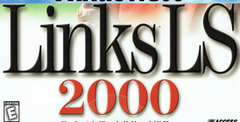 System requirements:
PC compatible
Operating systems: Windows 10/Windows 8/Windows 7/2000/Vista/WinXP