NBA Inside Drive 2002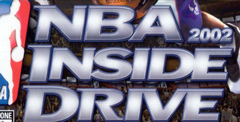 Click the "Install Game" button to initiate the free file download and get compact download launcher. Locate the executable file in your local folder and begin the launcher to install your desired game.
Much like NFL Fever, Microsoft's new hoops game (out by the time you read this) ambitiously tries to deliver realistic gameplay at breakneck speeds. What really stands out to the bailer in all of us are the sweet passes that include arcing lobs to the post and dizzying cross-court bouncers that would make Jason Kidd proud. But once you get to the hoop with those, how about the reward? Bill Nielsen, Drive's product manager, says, "The Xbox hard drive and sound chips are letting us do incredible stuff with the audio." In other words, the crowd noise, taunts and stadium music should sound just as good as being there.
Download NBA Inside Drive 2002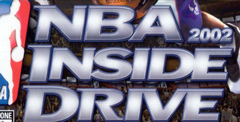 System requirements:
PC compatible
Operating systems: Windows 10/Windows 8/Windows 7/2000/Vista/WinXP
Game Reviews
Overview
Basketball is perhaps one of the most popular sports currently practiced professionally in the US. Filled with intense action, athletes who on average are a foot taller than the common man, and colorful characters some of whom can only be described by how individually strange they are'it can't be understated how popular the NBA has become.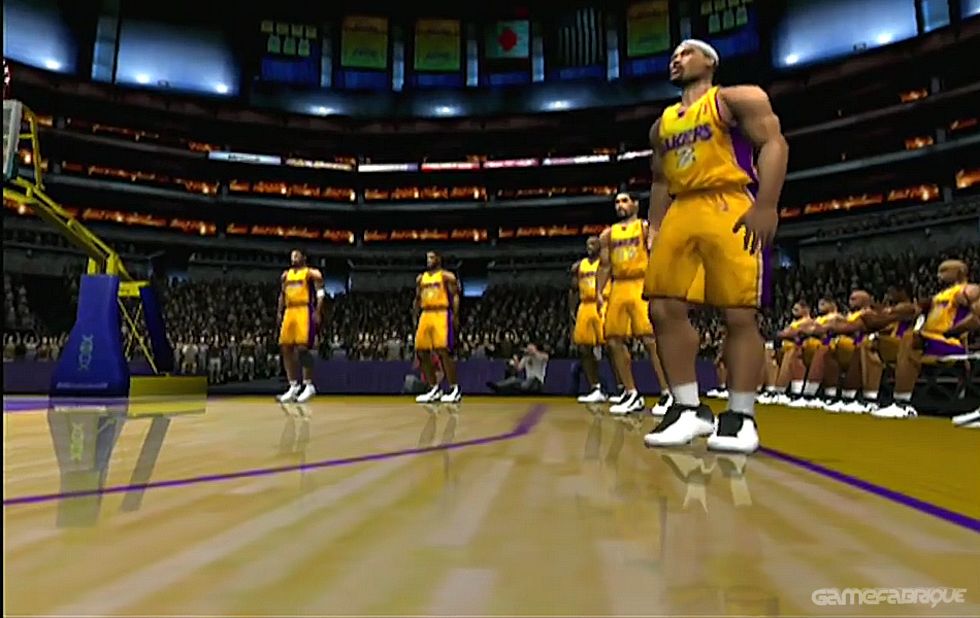 Still, a lot of basketball games manage to suck. With a history of complex controls and uninteresting graphics, you're looking at a genre of sports games which can sometimes struggle to do well in the face of other, more extreme, sports titles.NBA Inside Drive, I'm happy to say, doesn't suck, and manages to perform pretty well overall for an Xbox title.
Providing a breakdown of every current NBA team, NBA Inside Drive 2002 features the full 2002 roster, each team rated by its overall performance, so that you can guide your favorite team to victory. It even makes prominent use of the NBA hologram logo, just to let you know it's an officially endorsed NBA product.
To begin with, the game layout is nice and simple, just the way I like it. There are three different flavors of gameplay: Exhibition, Season, and Playoffs. They do exactly what it sounds like, and being able to jump straight into an Exhibition game, or coach your favorite team through the playoffs is pretty nice. Functionally, every ball game is the same as any other, using whatever rule set that you set up before playtime. The real difference comes in watching the game handle the logistics outside of the game. The exhibition mode lets you play a good, quick game, without any trouble. When you go into season mode, you can set a Fantasy Draft mode to let you go through a full twelve round draft to build the team of your choice, or just take one of the current NBA teams as your choice.
With a coaching management feature, which lets you control the lineup and play styles of your team, and a simple options menu that lets you change features like your control schemes and how single rules are judged, I think you'll like the overall simplicity of this title. The game was definitely designed for the home console player, not requiring a lot of work to get started at, but still having enough complexity to give you a deeper experience than an arcade machine.
Gameplay, Controls, Interface
I won't profess to have played a large number of basketball titles, but I have played a few, and NBA Inside Drive 2002 was by far the best. It kept good pace with the action, had default settings that were fun without need to modify them, and the game loads quickly to get you straight to the action.
The controls in NBA are a little complex, with a different controller map depending on whether or not you've got possession of the ball. Your defense relies on switching players, stealing the ball, and even intentionally fouling another player. The offense controls are significantly more complex, letting you call for a pass, spin, deke, shoot, and take advantage of a special scheme of combo tricks that significantly increase your chance of getting closer to the hoop.
However, master these controls, and you're set. For being so complex, they're remarkably good at managing an entire team at once, and if you get tired of them, you can always switch to active coaching, which lets you take a step back from the action to control the general action. I really wish that this game had a tutorial mode, because as a new player, you may experience some general discomfort trying to get used to playing your first few games.
The game features every 2002 NBA team, all ranked by their overall statistics, rating such items as offensive and defensive ability. They might sell down a few teams a bit harshly, but it's understandable that some of the teams far outstrip others, as they've got the star players that make a living playing the game incredibly well.
Multiplayer support/experience
Fortunately, NBA Inside Drive 2002. can be played with up to four people, each controlling any player they want on either team. The controls are easy to set up, and you can easily get a game going that faces off one player against three of his friends, two on two, or all four players against the computer. However, you'll always have to take an entire team of players, as there aren't any provisions for a small team in this game. Also, one of the things I liked most about the way they handled multiplayer is that it is invisible in relation to the game. Whether you play with one player, or four, you'll see the same configuration screens, and if you choose not to assign any human players, you'll be able to control your team as a coach from the sidelines.
Graphics
I wouldn't call this game particularly impressive as far as graphics go, but they do manage to portray basketball players with slightly more dignity than previous games within this genre. Well designed character models and accurate texturing makes both the court and the teams look quite impressive. The interface is fairly arcade like, with simple menus that don't have much complexity. Also, as is standard for any sports title, especially those involving basketball, the camera occasionally changes to highlight important moves, especially the occasional slam dunk. The designers of NBA Inside Drive didn't skimp on these features, and seem to have a good grasp of how to follow the flow of a game.
Audio
One thing that surprised me the most was the amount of pauses in the game commentary. Using pre-recorded samples of actual announcers, like Kevin Calabro, Marques Johnson, and Akemi Takei. They're all talented, being commentary professionals, but listening to a two second gap between the phrase "Seattle Sonics...versus...the LA Lakers!" really jars the senses. For the most part, you'll hear the normal basketball sounds that should appear on the court and in basketball films, but I'm pretty sure that you won't hear the melodic sounds of Sir Mix-A-Lot on an actual court during gameplay.
Bottom Line
Overall, a solid title. I've always believed that sports games were a little short for my liking, as nearly every session of gameplay resembles the one previous. Even in light of that, many sports games stand out for outstanding control and good overall design, and NBA Inside Drive 2002 is no exception to that. I'd recommend this as a definite purchase for any sports fan, and even if you aren't a big fan of sports titles, I'd suggest at least trying it. Simple, with a tight design, this title is well worth playing.
See Also
Viewing games 1 to 4