NBA Action 98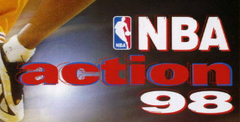 Download NBA Action 98 and hit the court with the best of the NBA! Dominate the competition, execute stunning plays, and lead your team to the championship. Experience the thrill of basketball and play now!
Sega Sports, with the help of Grey Matter, is reasserting itself. One of the titles the company hopes will pull it out of the doldrums is NBA Action.
If you read the Scouting Report on this game last issue, you know that NBA Action actually looks a lot like what you were expecting from EA. In fact, the set-up screen, options and stats are almost identi-cal.This is a good thing. NBA Action, while deficient in some areas, is an all-round better title than any other current hoop sim.
What does this game have? It has several camera angles, of which the up/down is the most playable. It also has up-to-date statistics for the '95-'96 season, the most stats of any 32-bit sports game, and options to set offensive and defensive plays.What else? How about a wide variety of dunks, running jumpers and fade-away shots? Maybe you'd also like to know that this game's Al is excellent, along with a much more challenging free-throw system and great rebounding. To wrap this nice little package, each NBA player has his face texture-mapped onto the character.
The only problem is some grainy graphics, poor ball physics and the fact that it won't be out on PlayStation a good addition to your Saturn library.
Download NBA Action 98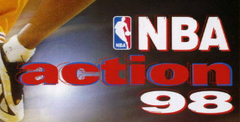 System requirements:
PC compatible
Operating systems: Windows 10/Windows 8/Windows 7/2000/Vista/WinXP
Game Reviews
People say:
7
Basketball games haven't been very good on the Saturn (even NBA Live 97 wasn't), and of the ones that are out, this is the best one. That isn't to say this game doesn't have flaws--it actually has many. Although NBA Action '98 is much improved, it still suffers from some of the sluggishness that plagued the '97 edition. The 3-D graphics have been upgraded, with the highlights consisting of some really cool post-up moves and running shots. Some players even have their own signature moves. Evidently, game speed was sacrificed to accomplish this, since its players seem to sleepwalk through some of their actions. Any basketball fan knows the NBA is all about fast-paced action--and thus, the game should be too. Also, the graphics are surprisingly low color. Despite these problems (and to my surprise), I still found the game fun. The computer opponent is moderately challenging (moreso than EA's Live 98), and the gameplay is above-average (even if it is a little too easy to drain three-point shots.) NBA Action has plenty of features and options, including stat-tracking season play and player creation--but nothing that stands out aside from the Practice Mode. All things considered, Sega's new basketball game is a solid title that should satisfy basketball fans, but won't sweep them off of their sneakers.
7
Although graphically NBA Action is no match for a hoops game on the PS, this game plays and controls well and (better yet) has no glaring Al faults. As a one-player game, NBA Action is too easy, but the game comes into its own when playing against a friend. Like I said before, the graphics look muddy when looking at objects far away and some of the player animations are a bit stiff, but this is the best basketball game for the Saturn.
7
NBA Action '98 took me by surprise. The game moves a little slowly, but it's still the best Saturn basketball game to date. The graphics are nice (although again, things move a bit slowly), the sound effects and play-by-play are good, and the amount of options and features offered are second to none. The Al could've been a little bit better, but it's not terrible (definitely better than past NBA Actions), and overall the game is fun to play.
7
This is the best basketball game on the Saturn, though it's not without its problems. The animation is fairly impressive, but I can't help but think that the Saturn is capable of better. I also had a very tough time avoiding the CPU's intentional fouling--it didn't give me a chance to pass, shoot or run away at all. Overall, if you wanted to play hoops on the Saturn, this is the game to get. just don't expect anything fantastic.
Similar Games
Viewing games 1 to 2