NBA Live 2000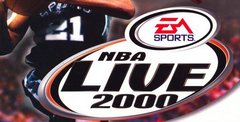 Click the "Install Game" button to initiate the free file download and get compact download launcher. Locate the executable file in your local folder and begin the launcher to install your desired game.
a game by
NuFX, Inc., EA Sports, and Electronic Arts
Genre:
Sports
Platforms:
PC, Nintendo 64,

Playstation,

PSX

Editor Rating:

7

/

10

, based on

2

reviews,

3

reviews are shown
User Rating:

7.2

/

10

-

5

votes
Rate this game:
See also:
Sport Games, Sports Management Games, NBA Video Games, Basketball Video Games
Judging by the proliferation of games carrying it, the NBA licence would appear to be freely available at the moment, albeit at an extravagant cost. EA Sports have had their hands on it for a while, and generally knock out a basketball game this time every year, to the extreme delight of Americans, and the blind indifference of the rest of the world. The NBA Live series is widely regarded to be the best of its kind though, and this millennial instalment is no different. It provides a comprehensive simulation of the hooped game, with little recourse to the gimmickry that blights a number of other efforts. The graphics are predictably excellent - from the reflections in the court to the facial animations of the players, and the authenticity is second to none. The trademark EA Sports polish is clearly evident, from the seamless commentary to the numerous video clips, accompanied by the obligatory music of black origin, including such big names as George Clinton, Run DMC and Naughty By Nature, not to mention the estimable talents of Rahzel & The NBA Live Orchestra. There's even an option to view a half-time cheerleader show, with an array of scantily-clad all-American gals shaking their booties in a most vigorous and suggestive manner. Which is nice...
Basket Case
As for the gameplay, it's largely the same as last year, and in all honesty, a cheap copy of NBA Live 99 would offer no less fun. EA generally stick to the old adage 'If it ain't broke, don't fix it,' and this would appear to be no exception. It's still a superb rendition of tbe sport, with all the spins, feints, shimmies and slam-dunks anyone could reasonably expect. A degree of manual dexterity is required, with pretty much every button on the joypad utilised in some fashion. However, with practice it becomes second nature, and you can soon be pulling off fancy moves like there's no tomorrow.
What NBA Live 2000does bring to the party is five different All-Stars teams from the last five decades. Clearly nobody in this country will recognise more than one or two of the players, but can take solace in the fact that the 70's side sport some particularly risible afro haircuts. There's also an option to take the game back to the ghettos and play out a one-on-one match on a street court. This option carries some kind of vague Michael Jordan endorsement, although the chances of multi-millionaire Jordan appearing on a street court are slim, to say the least. And yet there's more - a three-point shoot-out mode against the clock, essentially a glorified round of It's A Knockout.
Entire seasons can be played out, as can a 25-year career mode: never gonna use it, at least not this side of a prison cell. The real value comes in the playoffs, as you attempt to take a side to the ultimate prize over as many games as you choose. Clearly, this being basketball, it's only the last few minutes of any game that counts, but it's those minutes that make NBA Live 2000a game worth playing.
Download NBA Live 2000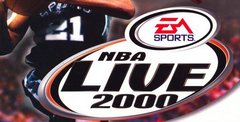 System requirements:
PC compatible
Operating systems: Windows 10/Windows 8/Windows 7/2000/Vista/WinXP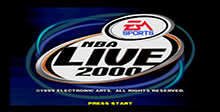 System requirements:
PC compatible
Operating systems: Windows 10/Windows 8/Windows 7/2000/Vista/WinXP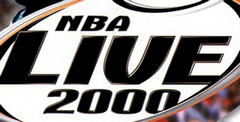 System requirements:
PC compatible
Operating systems: Windows 10/Windows 8/Windows 7/2000/Vista/WinXP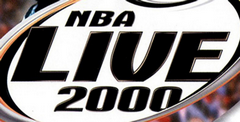 System requirements:
PC compatible
Operating systems: Windows 10/Windows 8/Windows 7/2000/Vista/WinXP
Game Reviews
It figures now that Michael Jordan has retired for good, EA Sports would obtain the license to put him in what many regard as the finest hoops franchise around. Yes, that's right, old Mj can be found hitting fadeaways and throwing down vicious dunks in this year's NBA Live 2000. Lots of other never-seen-before greats can also be found, or unlocked, by beating them in a game of one-on-one. This creates match-ups people usually only talk about. Dream up the marquee match-ups (Dr. J vs. Jordan, anyone?) or go for the more obscure Qohn Stockton vs. "Pistol" Pete Maravich). This setting is ideal for trash-talkin'. If you eschew the individual game, but are interested in playing with the legends, there are a number of all-decade teams spanning the '50s, '60s, '70s and so on. Even more incredibly, all of these players are modeled accurately to their real-life counterpart-uniform, hairstyle and all. The old-timers even opt to wear uniforms specific to their era (remember those restricting P.E. gym shorts you wore in school?). This all sounds great, but simulation style basketball remains one of the hardest sports to replicate on a console. Hard-core basketball enthusiasts will tire quickly of not being able to play defense. The computer, on the other hand, seems to have no problem playing in-your-jersey D. The game moves at a brisk pace, and keeping up with your man can be a chore. There are also a ton of gameplay options which fans of the series have come to expect, including Franchise Mode, Draft, Custom Seasons, Arcade Mode and Three-Point Shoot Out. Ingame options are deep as well, including the ability to lock a player (you only control that player for the entire game) and set offensive and defensive strategies. Even with all the variables a hoop fanatic could ask for, we didn't feel the gameplay was quite as strong as it could have been.
People say:
8
Playing NBA Live 2000 is the ultimate bittersweet experience. On the sweet side, it's got all the options, players, game modes and on-the-court moves you could want. On the bitter side, it doesn't have the perfect engine to take advantage of enjoying these elements. A perfect example is in the one-on-one mode. Each player, no matter whether it's Jordan or Shaq, plays essentially the same. Sure some guys are taller, and some a little quicker, but it's really kind of boring. It's the same thing in the game. And the special moves like crossovers, spins, etc., go through a motion-captured animation which often sends you in the opposite direction that you want to go. Still, you can hit the turbo button, beat your guy off the dribble, and soar to outrageous dunks. Nice. The inclusion of classic teams and legendary players adds a lot to the replay value. Finally, pit Shaq against Wilt and see who shows up. It's hard not to like seeing these guys on the court together. Once you get familiar with some of the control glitches, two-player games are really fun. One-on-one mode, including Michael Jordan, is a relatively boring experience thanks to the difficulty of playing defense. Use the special move of choice, hit turbo, dunk and repeat. Oh well, I give them credit for trying to do a lot, and coming up a bit short.
9
Aside of the fact that the frame-rate is a bit weak, and the overall game speed is a bit fast (and cannot be adjusted), I have just about no gripes at all with NBA Live 2000. This is how console basketball should be. Awesome animation (for the PS, anyway--it looks dated next to DC NBA 2K), tight gameplay, smart Al, tons of options and features and a slew of hoops legends (Dr. j, baby!) make this my favorite b-ball game ever. EA, please port this to DC...
9
You gotta love having MJ in the game! Basically Live 2000 is a tweaked-out version of last year's game. Beyond the new all-decade teams, MJ's One-on-One and the huge list of classic players, the "brick-wall" defense is the biggest gameplay change. Singleplayer games are tough. No more can you can't cut to the basket untouched. It's all teamwork now. Those who dogged Live for being too easy should check out this year's defense-enhanced game.
7
NBA Live 2000 is filled with features upon features. I've been made fun of for it, but my favorite part is the one-on-one mode where you play street ball against NBA legends from the last four decades. I dismantled Iordan 11-9 with Iverson. As far as general game-play, the frame-rate has improved though you'll still run into occasional choppiness. Dunks are great fun, special moves are reserved for certain players, and rebounding is much easier.
Overview
For all you basketball fans, a change in the weather triggers a certain primordial feeling (if you don't experience this, rent Hoosiers and get back to me). When the leaves are done falling off the trees and the air gets colder it means one thing: it's time to lace up the sneakers and play some b-ball. It's also time to pick up the latest version of the NBA videogame.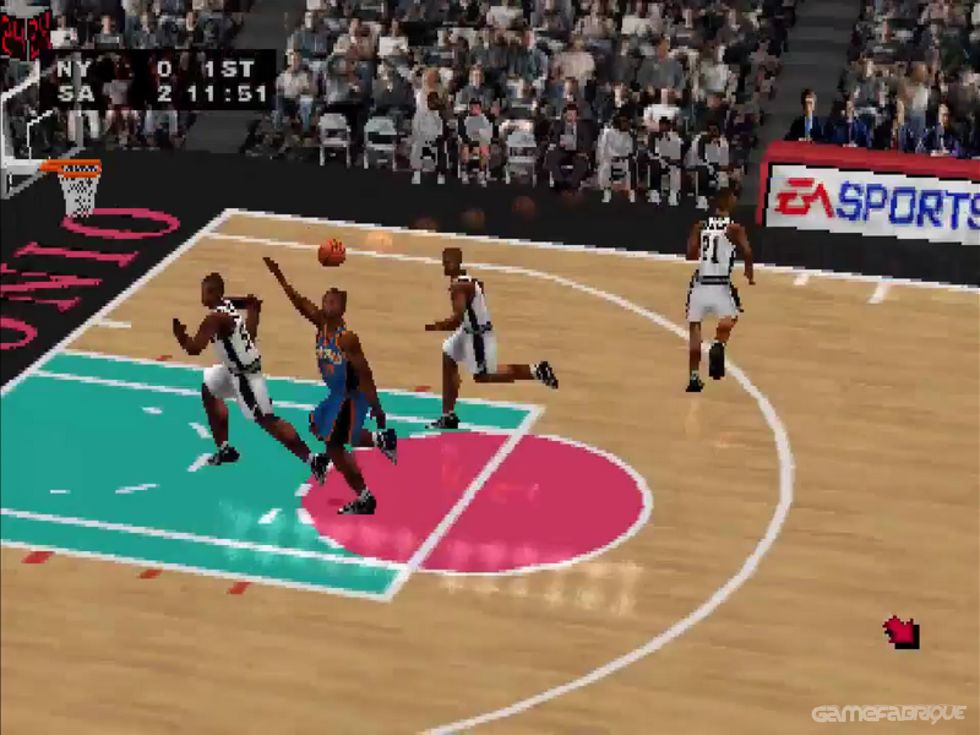 Gameplay
It seems that NBA rosters have gotten more volatile every year. As the NBA season started this year, I got the urge and stuck in my copy of NBA Live 99. After spending way too long doing all the roster changes, I still could not put together a version of the Seattle Sonics that had more than six people on the team. I got pretty pissed off and put the game away, waiting for this year's version to come out. Well, it's finally here and it was worth the wait.
For starters, the rosters are very accurate. All the big name rookies from this and last year are present and accounted for, just don't expect much. Their attributes are dumbed down in my opinion, but you can always crank the rankings up. Repeat after me, Lamar Odom is better than Steve Kerr… There's also a legends feature that I've seen in baseball games but never in a basketball game. This is a great idea! There are five all-decade teams that you can pit against each other or current teams. By completing certain tasks you can unlock a hall-of-famer. For example, you can unlock Michael Jordan by beating him in a game of one on one in the highest difficulty setting. Once unlocked, you can place them on the free agents list and add them to any team's roster.
The games within this game are fun, especially in multiplayer mode. There is a practice mode, where you have a player on a court by himself. This is a nice feature for newcomers to theNBA Live series as you can practice your offensive moves without defenders. There's a three point game, full or (strike) shortened season, playoff, and a one-on-one game. The one-on-one game was done very well. You play on a New York City style streetcourt and it feels like the real thing. There are cars on the road (though an ambulance would have been a nice touch) and there is even trash talking between players: "Who's yo' Daddy?"
The controls are good once you learn them. Besides all the usual controls, you can force your player to dunk, shoot a layup, or a hook shot. This is a good idea in theory, but it sucked in reality. The player basically misses every dunk that you force it to do if there is a defender anywhere near. The game has also made one-on-one attacks on the rack a lot harder to execute. This isn't realistic at all, good players will be able to break down a defender, blow by him, and score. The game favors an inside-out, or quick pass and shoot, approach over a one-on-one style of offense. Whether gameplay is improved or diminished from last year's game depends on who you ask. I think it's a good idea for a game to reward good teamwork and passing rather than letting players do one-on-one highlight reel plays over and over.
Graphics & Audio
The graphics are okay, they are very similar to last year's version. The players kinda look like their namesakes, albeit with a robotic looking polygon head. Their movements are very lifelike. My complaints are that all of the players look the same when doing their moves and the hook shots look bad. The player jacks his arm straight up in the air, then breaks his wrist. The motion is herky jerky, not fluid. There are also two new free throw animations: a close up of the player dribbling before EACH free throw and a shot of the player getting some skin from teammates after the first free throw. It could be said that this makes the game more lifelike. I think they take too long and even bypassing them by pressing start gets really old (if you hit start too early, you pause the game).
Bottom Line
There are numerous changes from last year's version. The biggest gameplay change is that EA has made this game more of a realistic simulation instead of just being a dunkfest. It is a lot harder to isolate, breakdown a defender, and drive by him. My only complaints are that the computer defender can get superhuman bursts of speed and not just catch up to, but get in front of a streaking Michael Jordan on the break. Not likely! The computer also blocks every dunk attempt when you manually choose to dunk. You're better off just pressing the shoot button and letting the onscreen player pick the best shot.
The addition of the decade all-star teams makes this game a must have. And the one-on-one game is very fun, especially in two-player mode. The dream match-ups that can be staged brings an added dimension not seen since Bird vs Dr. J on the Commodore 64. The possibilities are endless: Shaq vs. Wilt, Dr. J vs. Jordan, Bird vs. West, "Pistol" Pete Maravich vs. "White Chocolate" Jason Williams, Gheorghe Muresan vs. Mugsy Bougues. When you figure that this game has a five-on-five game, a one-on-one game, and includes the best players to ever play pro basketball, it adds up to an excellent b-ball value for your Playstation dollar.
Nintendo 64/N64 Screenshots
See Also
Viewing games 1 to 6