NBA Live '98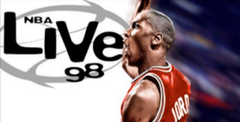 Click the "Install Game" button to initiate the free file download and get compact download launcher. Locate the executable file in your local folder and begin the launcher to install your desired game.
a game by
Electronic Arts, Tiertex, EA Games, and EA Sports
Genre:
Sports
Platforms:
PC, Genesis, SNES,

Playstation,

PSX

Editor Rating:

8.7

/

10

, based on

5

reviews,

6

reviews are shown
User Rating:

9.3

/

10

-

3

votes
Rate this game:
See also:
Sport Games, Sports Management Games, NBA Video Games, Basketball Video Games
NBA Live '98's hitting the hardwood this season with a sturdy set of additions and improvements. The graphics facelift focused on the players, imbuing them with a more muscular, athletic appearance and eliminating that cheesy "skating" as they run. Some star players like Stockton even sport recognizable faces.
On the features side, Live '98 delivers killer additions like player-defined dunks and layups, icon passing, a three-point shootout mode, and an A.I. that makes trades between CPU teams during seasons. The game also offers new dunks and new moves like crossover dribbles, 360-degree spins, leaning drives, and defensive slides and pivots. Finally, Live packs in all the pro players including Barkley and Shaq--except, of course, Jordan.
Download NBA Live '98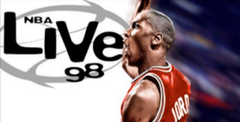 System requirements:
PC compatible
Operating systems: Windows 10/Windows 8/Windows 7/2000/Vista/WinXP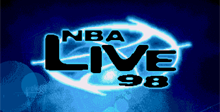 System requirements:
PC compatible
Operating systems: Windows 10/Windows 8/Windows 7/2000/Vista/WinXP
Game modes: Single game mode
Player controls:
Up, Down, Left, Right - Arrow keys
Start - Enter (Pause, Menu select, Skip intro, Inventory)
"A" Gamepad button - Ctrl (usually Jump or Change weapon)
"B" button - Space (Jump, Fire, Menu select)
"C" button - Left Shift (Item select)
Use the F12 key to toggle mouse capture / release when using the mouse as a controller.
System requirements:
PC compatible
Operating systems: Windows 10/Windows 8/Windows 7/2000/Vista/WinXP
Pentium II (or equivalent) 266MHz (500MHz recommended), RAM: 64MB (128MB recommended), DirectX v8.0a or later must be installed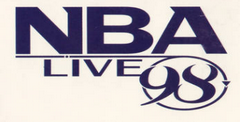 System requirements:
PC compatible
Operating systems: Windows 10/Windows 8/Windows 7/2000/Vista/WinXP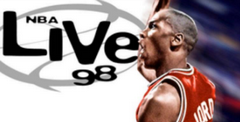 System requirements:
PC compatible
Operating systems: Windows 10/Windows 8/Windows 7/2000/Vista/WinXP
Game Reviews
Kvcn in its early stages, NBA Live '98 already looks like it's headed to the hoops Hall of Fame.
Wizards and Warriors
Live's impressive list of features will have basketball fans dreaming of dunks all season long. All the NBA teams are represented in flashy form, along with their new logos, courts, and superstar players. Live has added an awesome new three-point shootout to its lineup of play options which includes Exhibition, Season, and Playoffs. You can create custom teams to compete with in Season and Playoff modes, create your own players, and the A.I. will even make trades among computer teams during the season to strengthen squads trying to make a playoff run.
Dekes and Dunks
The smoothest game of five-on-five seen to date, Live sports incredible new deke moves, like a killer crossover and a behind-the-back dribble, that are not only slickly animated but performed unbelievably fast. Players can now coolly shoot lean-ers and fade-away jumpers as well. The passing game has also been polished with the addition of icon passing, while the overwhelming list of strategies and authentic NBA plays remain intact from last year's hoops heaven-of-a-game.
Graphically, the faces of over 350 NBA players will be 3D-mod-eled onto each athlete, spicing up replays and close-ups with mug shots you'll instantly recognize. It's still only in the preseason and we haven't seen Shootout '98 yet, but Live is an early favorite to take its competition coast-to-coast for a poster-dunk and a championship.
People say:
9
NBA Live 97 was easily the best basketball ' game last year, and now Live 98 has done it again. Improving upon such an excellent basketball game is a challenging task, and EA did a great job of doing that, while not messing anything up in the process. The easiest way to do this is by adding more features. Live 98's most substantial new ones are a three-point competition, and the awesome radio style play-by-play performed by the TNT broadcast crew. EA didn't just do easy improvements, however. The 3-D player graphics are much more detailed, and look more like real players. Also, tons of new player animations juice up the realism such as falt-away and leaning jump shots and post-up moves. You can also perform a variety of new dribbling maneuvers through the use of new button combinations. Maybe EA put too many moves in, because some of the transitional animations are jerky. Luckily, they don't hurt the gameplay. What does hurt the gameplay is that Live's One-player Mode is too easy. I played the hardest mode with a horrible team, and had no problem turning the game into a lay-up drill. The only way Live 98 can be challenging is if you play against a human. In fact, I want to personally challenge EA to ramp up the difficulty and computer Al on next year's Live so that it can be a truly complete basketball game.
9
NBA Live 98 is awesome. The presentation is incredible--the interface, the graphics, the music, heck even the FMV segments are all fantastic. On the downside, the animation could've been better, and more importantly--the game is far too easy in 1P Mode. Only the hardest skill level provides a decent challenge. Still, multiplayer Live is where it's at, and with all the improvements (especially icon passing), there's not a better b-ball game out there.
7
I'm not a hardcore sports game fan, but I know a good basketball game when I play one. Live 98 is easy to play, easy on the eyes and easy to have a roaring good time with your friends. While the visuals have been improved this year, Live 98 does lag behind some of its competitors, graphically. I know gameplay is king and Live 98 plays great, but it still would be nice if the graphics were the same quality as the rest of the game.
7
NBA Live is what I'd call a decent two-player game. It has loads of stats to peruse and several gameplay customization options like penalties, time and more. Strangely, this is also the easiest basketball game I've ever played. If you're not up against a human opponent, you won't lose (or at least shouldn't). This ease of difficulty, even at the hardest setting, really kills it for me. Also, the controls are awkward for switching players.
Overview
Get ready for real NBA hoop dreams—straight up and in your face. All of your favorite NBA tams, players, and stadiums are here. Of course you would not expect anything less from the EA Sports team, right?
To even compete in the PSX basketball arena, you really need to have some options and features that stand out above the pack. Once again, we know that since the EA Sports team is on the job, we are in good hands. We are talking tons of new dunks, direct passing, spin moves, crossovers, full season play, and a three point shoot-out. All of this adds up to the best basketball game to date.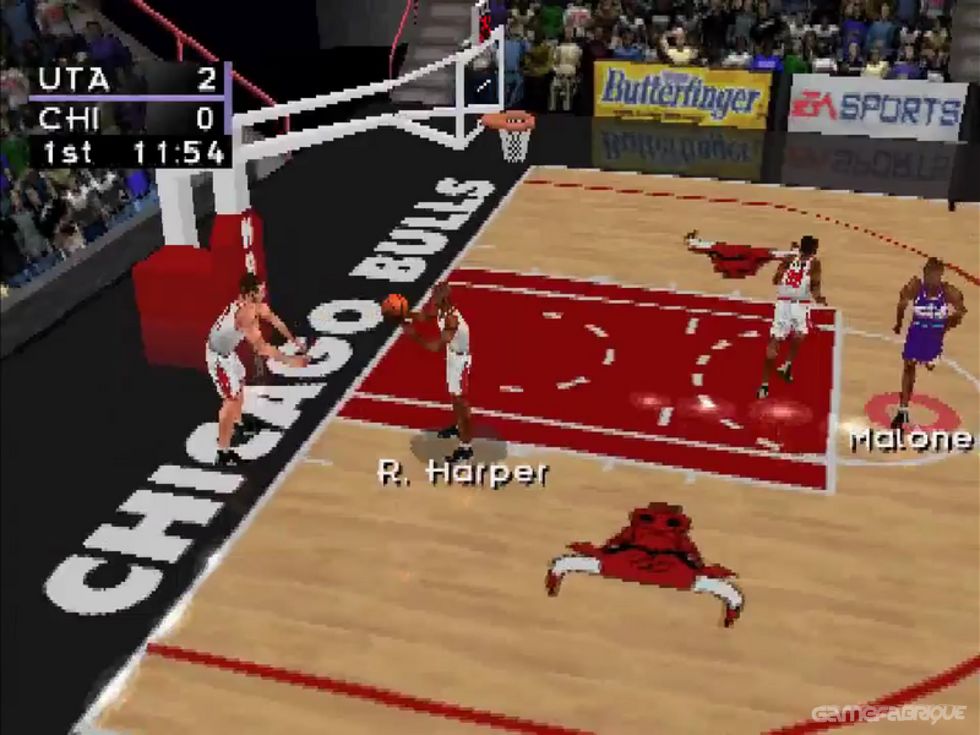 Gameplay
This year has the usual crop of basketball titles to hit the shelves. NBA Live 98 has many of the options that have become standard practice among the basketball platform. The gameplay mode ranges from exhibition to arcade to simulation to custom. Exhibition is just a quick game with little or no setting adjustments. Arcade mode has the players playing all out with no fatigue throughout the entire game (like my 15 year old neighbor). Simulation play is where the game becomes more realistic, forcing you to watch the fatigue of your players. The custom game allows you to create your own teams and mix up the NBA divisions to your liking. Custom is always fun because you can create your own team of your favorite players to dominate the league. Or if you want a challenge, you can create a team full of scrubs to test your skills.
The overall gameplay is relatively fast with no noticeable slowdown during the actual games. You have an adjustable difficulty scale ranging from rookie, starter, all-star, and super star. This is where the game slides down and shows its weakness. To give you an example, the first game I played, the difficulty was set to rookie. I played as the Sonics and the computer was the Bulls. I won the game by over 60 points - this on my first game ever. I had to set the difficulty level to all-star before the game even resembled anything competitive; I needed it set super star to be challenging. I am all for making the difficulty level on a sliding scale, but I think it would have been much better to make the actual competition level slide up one notch so exhibition was actually starter, and starter was actually all-star and so on. This would help the longevity of the game for sure.
On a more positive note, this game does introduce some cool new dunks. If you like dunks, you will be in heaven. You have one handed dunks, two handed slams, 180's, windmills, and others. You will definitely find yourself yelling at your opponent as you slam over the top of them—even if the opponent is just the computer. One thing of note though, it did seem like players that don't really dunk often will slam more frequently. It does add to the excitement, but detracts from the realism.
One thing that I have always felt about sports games is that playing out a full season is the ultimate in gameplay and one of the main reasons I buy them to begin with. You can work your way through the season playing a full, half, or quarter season based on the actual NBA schedule of the team. All of the teams are ranked by strengths and weaknesses. One cool thing that you can do is pick to be an individual player or be a random player. Why this is cool is because if you choose to be an individual player, when that player sits on the bench, so do you. The game also tracks all of the stats during the season. If you are good enough, you will be selected to the all star team.
One thing that really made this game stand out from the others is the addition of the three point shootout. This was awesome. I really enjoyed sitting back and gunning from behind the line. The gameplay is simple and you can play with up to 8 players in the competition so you can challenge up to seven of your buddies or CPU controlled players. There are really only two keys to the three point shootout. First, pick a good shooter (Glenn Rice would be a good choice) and second, get into a good rhythm. Trust me, you will end up firing this up before you play a full game almost every time. Get used to hearing "Quick shootout?"
Graphics
This game offers some great visuals. The players bear a striking resemblance to their real life models in look and in size. The uniforms, stadiums, and courts are all true to life and accurate. The game moves along quickly with no break up to speak of. The players animations are also quite impressive. The first few dunks you throw down will leave you yelling like Dickey V.
Bottom Line
Overall, the game gives you more stats than you will ever use, but they are still fun to look at during the season. The skill levels should have been a bit more optimized and after playing a few games, you will never even go to anything below all star. The three point shootout was a great addition that really added something to the Basketball genre. All in all, if you are looking for a fun and great-looking game, look no further than NBA-Live.
Overview
NBA Live '98 is EA Sports' latest edition in its now classic NBA Live series, and there are plenty of new features in this latest offering, including direct dunking, direct passing, more player moves, a GM mode, 3-point Shoot-out game, 3D polygon players with cyber-modeled faces (actual player face shots were used), 3Dfx support, DirectX support, and incredible virtual stadiums. You can play a single exhibition game, a whole season (or any game from a season) or the playoffs, and can do it all in single or multiplayer mode. You can also use the GM mode to draft any player in the NBA except Jordan (more on that in a second) to make up new teams. And with the nice addition in NBA Live '98 of a player editor, you can create custom players.
When I first fired up the game, I chose to play the Seattle Sonics against the Chicago Bulls. After playing for the first five minutes, I noticed something essential was noticeably missing: Michael Jordan. I popped out of my game, went to the Bulls roster and lo and behold, good old MJ was replaced by someone called "The Player." I guess MJ didn't approve. No problem; with the player creator tool I could create MJ by entering all his stats for the previous season. Very nice feature for EA to have thrown in.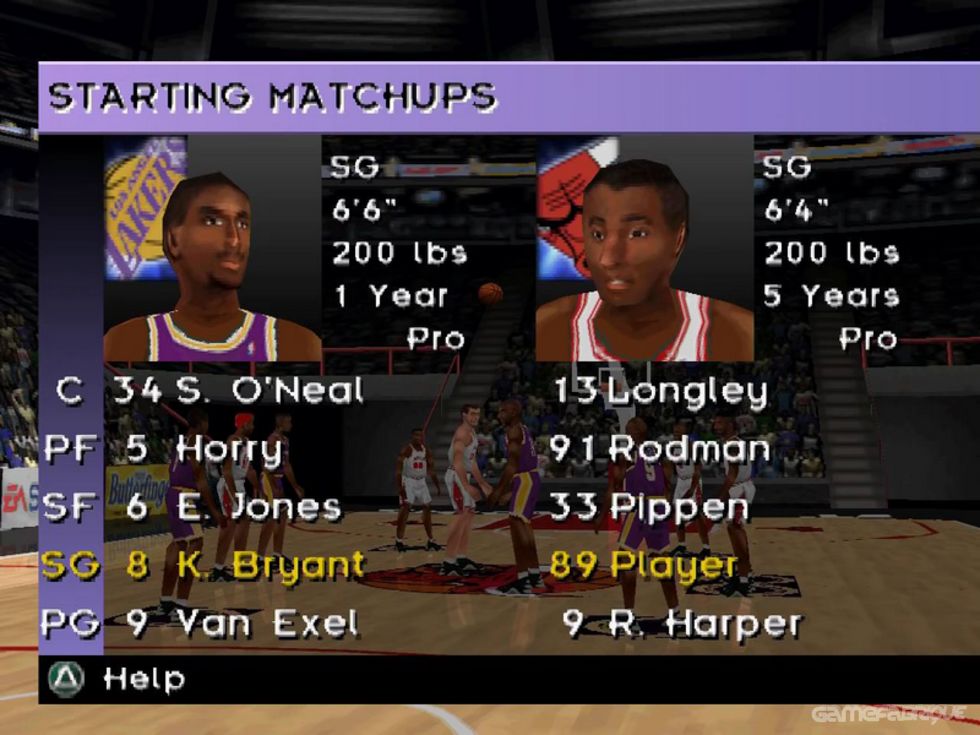 Gameplay
Okay, like a lot of other people out there, I thought because the graphics were incredible the gameplay and controls would probably suck. No game that looks this good is going to play that well. Well, to my surprise the controls are excellent and pretty intuitive, and the gameplay is a sheer blast. I played with my SideWinder Game Pad, and sure enough the players moved about as I directed them. I intuitively passed the ball, pointing in the direction of the player I wanted to pass to, and sure enough the ball went to the right player. Being one to play first and read later, I started to test the various buttons on my SideWinder and found that each button actually did a different thing. I could crossover, drive, run, and pivot. After reading the manual, I found that I could also call plays.
One thing I really like about $NBA Live '98 are all the options. You can select your skill level from Rookie, Starter, All-Star and Superstar, and game rules from Arcade, Simulation and Custom. You can either control the whole team, pressing a button to switch from one player to the next as in most basketball games, or you can actually select one player to control throughout the whole game. I found that the difficulty settings covered everything from the super-easy to the super-hard, with Simulation, All-Star being the most "realistic." You can also create your own teams and/or select from all the teams in the league. All player stats are available and customized players are simple to create. Players pretty much play like their human counterparts and their performance is affected by their stats. The Season mode is great in that you can play along with the current season in real life. I also found the Season calendar pretty handy in seeing what games were coming up on the tube.
Graphics
EA has definitely taken the graphics to a new level. Everything, including the players, is true 3D. If you are one of the lucky few with a 3Dfx board, you are in for a treat with this one. The courts are accurately modeled and simply beautiful. You can see reflections of players, lights and advertisements along the sidelines. The logos, wood and reflections are done so well, at times you almost feel like you're seeing the real thing. Without a 3Dfx card, the graphics are still pretty good—a hallmark of EA Sports titles. The player movements are natural and more varied than in previous incarnation. Players crossover, pass from behind, fade away and lean in when shooting; they slam backwards, slam straight in, and, in my favorite move of all, will fall and slide when tripped or fouled. The audience is also a bit more detailed and actually moves now and then. When oppenents get drawn to the line, the crowd in front of the basket goes nuts trying to distract the player. It would have been a nice touch if EA included streamer sticks, but they didn't.
All the players have snapshots of the real players wrapped on their polygon heads. Players also vary in size like the real guys. On the down side, the best graphics are the up-close replay graphics and not the actual gameplay graphics. These sequences, although accurate replays, are a bit choppy, as if you're watching mannequins or robots playing. The ever-still, plastered faces of the players range from being pretty funny to almost creepy. Imagine coming around a corner in Quake 2 and seeing -- Karl Malone. Still, considering today's technology, the graphics are mighty impressive, better than any other basketball sim I have seen, and are a promising glimpse of what we can look forward to in the future.
Audio
The audio for NBA Live '98 is excellent as well. There is play-by-play commentary from TNT's Color Analyst Verne Lundquist who does a pretty good job. Calls are made at the right times, and are always correct. I found this to be amazing considering how smooth and quick the commentary was. The audience cheers and boos appropriately, including the ever familiar, "Defense!...Defense!" The music in the game is your typical NBA jam type we've heard a million times during commercials, but unfortunately most of the music only stands out during the menu screens. Within the game itself, you only get a similar track playing now and then. It would have been nice to have some classic stadium tracks, including the well known trumpet lead to "Charge!" or the late-game "Dr. Who" kazoo. But overall, the audio is better than most other basketball sims and will hopefully be perfected in releases to come.
Multiplayer Support & Experience
NBA Live '98 supports multiplayer functionality over modem, serial connection, network play, and on a single computer. One annoying thing about NBA Live '98 is that you are forced to have a CD for every PC on a network. This really sucks if you have more than one computer set up at home for multiplayer gaming. Basically you have to either pay for the game twice or stick to playing on one screen. EA should have made it so that only one CD would be needed for the one PC hosting the game. This was a major disappointment for me and cost this game some major points.
Documentation
NBA Live '98 comes with a good manual that covers everything you need to know. Although the gameplay is pretty intuitive and you can figure things out with the well-laid-out menus in the game itself, the manual does come in handy. I especially like the quick button layout on the first two pages, followed by the index on the next, making things particually easy to find.
System Requirements
Win95, P100, 50 MB hard drive space, 16 MB RAM, high color (65,535 color) compatible 1M PCI SVGA video card with DirectDraw compatible driver, 4X CD-ROM drive w/ Win95 drivers (MPC2 compliant—most are), DirectX 5 (included on the CD), a keyboard and a mouse. I definitely recommend a gamepad with more than four buttons. I tested the game on a P90 with 40 MB RAM and a 4 MB Rendition Verite based card and the game was pretty choppy, but playable. The odd thing was, changing the resolution settings up and down did not make a difference, so make sure you test it before you turn everything off.
Bottom Line
Overall, EA Sports has another winner in the lineup. With the amazing virtual stadium graphics, 3D polygon players with cyber-modeled faces, new player moves, an in-depth GM trade mode, and all player stats, NBA Live '98 is the best the PC world has to offer in basketball simulations, hands down. Hopefully next time EA will let those of us with access to a network have the ability to play multiplayer off a single-hosted CD. If EA keeps going at this rate, sport simulation fans have a lot to look forward to; even without improvement, NBA Live '98 rates a solid 90.
This next installment in the Live series benefits from EA having another year of 3-D experience. The textured players are impressive, sporting more detail than last year's version. Many of the popular players' faces are recognizable, and there are also new motion-captured animations, such as new dunks, fadeaway shots, spin moves and crossover dribbles.
Gameplay packs a variety of new additions. There is now a Direct Passing command that's activated by the Shoulder button, an improved post-up system and a Direct Dunking button that commands the player to force a dunk (if he can't he will revert to a lay-up). Also new are leaning drives, which are executed by hitting the L2 button. While hitting this button, leaning drives, spins and crossovers can be used to get to the hoop.
Live has always captured the "showtime" spirit of basketball, but this year they hope to take it to the next level by emphasizing the "NBA on TNT" license introduced last year. The TNT broadcast team of Vern Lundquist and Ernie lohnson engages in radio-style play-by-play during the oncourt action. Needless to say, you'll find plenty of TNT broadcast banners and graphics speckled through the game. Also in the spirit of showtime is Live's new, fast-paced, three-point competition that is played at the NBA All-Star Weekend.
MANUFACTURER - EA Canada
THEME - Sports
NUMBER OF PLAYERS - 1-8
Sega Genesis/Mega Drive Screenshots
SNES/Super Nintendo/Super Famicom Screenshots
See Also
Viewing games 1 to 19