Viewing games 1 to 2 (of 2 games)


See also:
Coach K College Basketball

Choose from over 50 offensive plays and 14 defensive sets to add to your on-the-fly play-calling system, or let Coach...
Another update in Electronic Arts' basketball series, this time featuring the teams and players from the 1992 NBA playoffs plus the East and West All-Stars.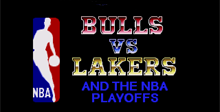 The Greatest Playoffs in NBA History! New Teams. New Players. New Moves. Real NBA action now featuring all 16 of the 1991 NBA Playoff teams. Plus the East and West All-Stars! New features: Watch Michael's moves over and over with EASN's instant rep..