Football Manager Live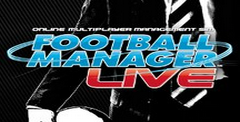 Download Football Manager Live and build your dream football club from the ground up! Compete against other players, scout and sign top talent, and lead your team to victory. Take control and play now!
I've Just Been spanked 5-0 by Spoils Interactive's managing director, Miles Jacobson. Fielding a team of Slovakian journeymen and Serie B rejects, it s hardly a surprise to see the likes of Adriano and co cut my threadbare defence to pieces like a hot chainsaw through melted butter. But it's early days yet and with this being only my first match of a game that every Football Manager fan has been crying out for, I'm not going to get too depressed just yet. With Jacobson onboard for a re-match, all I have to do now is turn this bunch of no-hopers into would-be challengers. And there lies the instant appeal of Football Manager Live...
Having said that, online FM isn't quite what you'd expect. Rather than being a straight online poit of the latest FM iteration, it's more like a cross between a watered down FM07, Fantasy Football and an auction site like eBay.
The brainchild of Sports Interactive co-founder Oliver Collyer, the game began as a two-man operation when said Collyer brother returned from his global wanderings with his waning passion for games development re-ignited.
"When Oliver came back from his travelling, he realised that he wanted to make games again, and he'd been thinking about a more mainstream, massively multiplayer version of Football Manager,'' explains Jacobson.
E-Buy
Your first task is to choose a squad while keeping your wage bill below $100,000 - which may well explain to you my initial reliance on Eastern European bruisers and ageing Italians. Once you're happy with your selection, it's time to stall delving into the transfer market, which, just like in Football Manager, is already looking like being one of the game's most instantly enjoyable features.
Teams can transfer-list their unwanted players, after which, yon and your rivals have a designated time period (usually 24 hours) in which to place bids. Once this time-frame has expired, whoever has the highest bid gets the player. However, if you're of an impatient ilk, you can also stump up a pre-set price to buy the player outright and instantly trump all other bidders in one Chelsea-esque swoop.
Don't Mention Leeds
But there's a catch. Y'see unlike in Football Manager, you have no control over a player's earnings, as each one has a designated wage demand. This means that rather than mindlessly buying up everyone, you'll have to operate thriftily if you're to balance your expenditure with your initially paltry income. Overstretch yourself and you'll soon find administrators kicking down your door and putting all of your assets up for sale.
Newly purchased players become contracted to you for four weeks, after which you can decide whether or not to extend their deals, or whether to jettison the useless bastards in favour of a new batch of wannabes. It really is as simple as buying that three-speed blender you've always wanted on eBay, just without the worry of whether it'll get to you in one piece.
"We're really trying to aim this game at both existing players and newcomers," continues Jacobson. Existing FM players will enjoy it for sure, but it's a bit less in-depth. We'd definitely like to attract lots of newcomers and lapsed FM players. Football Manager on the PC isn't really a pick-up-and-play kind of game. The people who play it tend to put a lot of hours into it, so as their personal circumstances change, whether that's getting busier with work or family commitments, they sometimes have to leave their beloved FM behind. We see Football Manager Live as a potential solution for those people."
Player Pools
FML already features a vast pool of players from around the globe, though when you start a new game, you'll quickly find that many well-known superstars remain unsigned. If you stumble across an unsigned player who fits into your plans, you can then begin a wage auction - a 24-hour bidding war for the player's services, with the team offering the most walking away with the spoils.
While many players remained unsigned by my human opponents in this Alpha build, what struck me as strange was that I wasn't able to bid for a large number of them, a concern that Jacobson was quick to placate.
''With the Alpha code, there are around 50,000 players available when you start the game and you're choosing your squad - but if we left all of those players available after the initial squad picking, there would be no transfer market in the game, as there would be so many available on free transfers. So, as more teams join the game world, it opens up a few players for the rest of the teams in that world." Panic over.
The Rematch
So, back to my attempts to build a competitive team. Having won a few auctions for players I could actually afford - Zidane, Davids, Rui Costa and several other ageing former superstars with over-inflated wage demands and creaking legs - I set about moulding them into a well-drilled tactical machine.
After several hard-fought friendlies spent honing my tactics and deciding on my strongest line-up, it was time to face off against Miles Jacobson once more. Grabbing an early lead, I jigged around the room before sending him a falsely modest message via the in-game chat system - for "Yeah, I got lucky there," see, "Mwahahahaha, revenge will be mine!" or some such bollocks - only to look up at my monitor once I'd finished typing to find that his team had equalised. Bugger.
With minutes ticking down, I pulled my flagging players back, forming them up into a defensive wall, only for an Adriano 40-yard blunderbuss to shatter my dreams of an upset. Clearly, Football Manager Live can be just as cruel as the real thing...
Setting The Tone
Despite much of the game being toned down from FM's wealth of features, one side-feature that remains virtually untouched is the tactical screen, which comes replete with the usual list of hugely comprehensive options.
After setting your formation and choosing your starting line-up, you can then tweak the finer details of your masterplan, with an abundance of both Team and Individual Player instructions.
But what about the actual matches? Well, you'll be pleased to know that these are already looking more than a little impressive. Akin to watching a game in FM07 in Highlights mode, FML's games typically last somewhere Iwtween five and ten minutes. You and your opponent are first given five minutes to submit a teamsheet to the ref, after which you watch the action unfold on the traditional top-down 2D match engine.
You and your opposite number can then make changes at any time, but with only a one-minute timeout allowed per team (during which the action is paused so that you can make your changes), most of your tactical tinkerings must be made on-the-fly.
However, far from being a hindrance, this mercilessly low number of pauses makes games feel far more realistic, by forcing you to think fast about where and how to make changes, just like in real life.
With the final whistle blown and congratulations passed between yourself and your opponent, it's time to head off to the rankings screen to see how your result has impacted on your world standings. This is pretty important, because with higher-ranked teams earning more money, it's imperative to climb that ladder as fast as you can if you're to stand any chance of competing on a financial level with the top teams.
"You have a World Ranking which is based on points gained over a period of time, but the system to calculate those points is incredibly complicated,'' says Jacobson. "This is because we need balance for the different ways that people will play the game, so we can offset the bias for the people who can be online longer and therefore play more matches than anyone else. Players can play as many games as they want each day, but they'll find that they start getting a lot less ranking points for each win if they play too many.''
Positive Portents
Still far from finished and with a myriad more features yet to be implemented before release (the details of which SI are keeping very much under wraps), Football Manager Live is already looking like succeeding in its goal of uniting the hardcore elements of Football Manager with the more mainstream auction-based features of eBay and Fantasy Football.
Granted, plenty of work clearly remains to be done in the aesthetics department. What's more, the ranking system needs greater clarification, and perhaps a player fatigue accumulation system would be a better way of punishing players who play too many games in one day, rather than lessening the amount of ranking points they're awarded for victories. However, overall, there's a huge amount to be excited about here.
With Sports Interactive and Sega still mulling over the best way of selling the game - currently they're looking at going down the subscription route - FML is looking like it could well be a management experience that's welcomingly open to all, a sim that rewards intelligent play but never penalises those less inclined to spend their lives online. Watch this space, because SI could be about to pull another world teater out of their already ample management sim hat.
Download Football Manager Live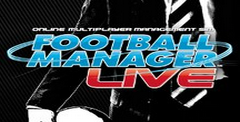 System requirements:
PC compatible
Operating systems: Windows 10/Windows 8/Windows 7/2000/Vista/WinXP
Game Reviews
Sports Interactive's guru of all things FML, Marc Duffy, believes the reasons behind the game stalling and the subsequent drop off in player numbers are threefold. Firstly, there were the elite players who became unbeatable because of the structure of the game. They sucked up all the best players, both young and old, pricing everyone else out of the transfer market, and dominated everything to do with the game.
Dominant Fc
"When we did analysis last year," admits Duffy, "we found that most of the teams in the top 100 in any game world had been there since day one, and had accumulated the most money, so there wasn't a hope in hell that anyone was ever going to catch them. This meant nobody wanted to join those game worlds, and if we wanted to keep a game world going for 10,15,20 seasons, we had no chance of attracting people."
Secondly, there was the error in judgement that lead SI, perhaps excited about player numbers in the initial phases of the game's life, to open far more servers and game worlds than necessary. Every time one got to 70% of capacity, another new one would be opened. After a while, players began to leave the older worlds, making them effectively ghost towns where the elite would rule over an empire of few subjects. The new worlds would then be decimated by veteran players employing all the fast-track tactics made popular on servers, leading to the process of domination beginning again.
As you can imagine, when there's no prospect of non-elite players advancing or building even a reasonably successful team, especially when you're paying for the privilege of basically failing constantly, numbers began to slide. The third issue that compounded the other two was that just mentioned: price. The minimum subscription model you could go for was a $28/quarter affair. Players who just wanted to try the game out for a little bit to see if they liked it were left out in the cold somewhat. A year-long subscription for over $70 also proved perplexing to a lot of potential players, who naturally refused to countenance such an outlay on a game. Consider that the majority of Football Manager players play only that game, and maybe a basic selection of blockbuster titles as well, and you can understand the difficulties of pitching a project like FML to them without a short-term trial option.
Priced Out
"When we went for the hard launch in January 2009, that $80 for one year was the price every potential player saw and they just went 'I'm not going to pay that much for a game,'" Duffy laments. "The minimum you could pay for was three months, so anyone who just wanted to come along and try out the game had to pay $30. Originally, we wanted the game to cost two pints a month, but it ended up being two pints in Norway rather than the UK." But hope is around the bend, with a new beginning for the game. A reboot that, with all football puns that could be applied to that word ignored, could really lift it off the bench and back onto the online pitch as a viable contender for your readies. For a start, there'll be two ways to play it: Fantasy and Returning Stars. The former is a completely randomised world, where no names are real and only your abilities and list-scouring will be able to sort the Djimi Traores from the Torben Piechniks.
The Returning Stars will be for those not necessarily wanting to compete with the FML elite, with real footballers and a very promising draft system that grants bonuses to new and weak players. Essentially, after every season, certain older stars retire and are reborn in the game at the same age they are in reality, with updated stats to reflect their age.
The players with the worst teams, or who've just entered the game, will get the highest draft picks - the worst team will get the best reborn, and the 10th worst team will be given the 10th best reborn player. Conversely, the best teams and players will be miles down the list, and will get the worst of the reborns, meaning theirs might just be some no-mark.
SI are hoping this and the other changes designed to keep the world vibrant and relatively equalised will encourage people to stay in the game, even if they did terribly in a season.
The addition of youth academies helps this along too. The best teams will not be able to sign all the best players the second they appear in the game, as they'll only be created in clubs' academies, so teams will all have a good chance of unearthing a new Leo Messi. They can then choose to sell them for big money or use them to improve their own team.
This is certainly a step in the right direction, focusing on renewing the challenge every season for all players, experienced, successful or not. New players will feel their big chance will be a season away, while the best will have to deal with surging newcomers looking to strip them of their crowns.
Competition is what is key for a game like FML. Before the reboot, the odds were stacked in favour of those who invested the most time into the game. This time, everyone has a chance - at least, much more so than before. The future looks significantly brighter than it used to for Football Manager Live. Oh, and there's going to be a new 3D match mode too.
See Also
Viewing games 1 to 6