Football Manager 2005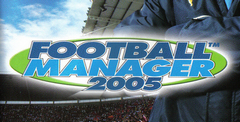 Download Football Manager 2005 and become the ultimate soccer strategist! Build your dream team, set tactics, and lead your club to the top of the league. Experience the thrill of managing and play now!
I have played so many soccer manager games over the years that they can all blend into one, but Football Manager 2005 is different. Not because it is the greatest football management game of all time, but because of what went down before it was released. The game is developed by Sports Interactive, the same people responsible for the Championship Manager series. They had a falling out with Eidos and while Eidos kept on making Championship Manager games, Sports Interactive teamed up with Sega and started this series. This and Championship Manager 5 went head to head!
Making The Right Moves
I feel like I have reviewed a ton of games in this same style and the goal is always the same. You need to make sure the team you are in charge of is the best they can be. If you are a lower league team this can be stabilizing them and helping them move up the divisions. If you start Football Manager 2005 as a top team, Manchester UTD for example, expectations are different and immediate success is what you are aiming for. It may not change from game to game, but the goal of these types of games always makes them super addictive and something that I personally always get very invested in.
Playing It Straight
As this was a brand new series, Sports Interactive did play it rather safe. If you have played the Championship Manager games before you are going to feel right at home here. Not a great deal has changed. However, the changes they have made do make things better. The 2D match engine is much easier to follow now. I really liked how I could have the match engine on one side and the stats on the other. The UI is nice, clean, and very easy to get to grips with.
They have included more leagues, players, and so on so you have a much larger database of players, teams, coaches, and so on to work within Football Manager 2005 than in any of the previous games. Having success on the pitch is great, but you have to keep an eye on the way the club is running as you do not want to be overspending and getting into trouble.
Wenger vs Ferguson vs Benitez
One new feature that was added that I thought was really cool was the "mind games". Before and after a match you can talk to the press and this can have a few different outcomes. One is that it will pump up your players and give them that extra bit of edge they need. The flip side of this is that you can say the wrong thing and they can become a bit down on themselves! Also, you can unnerve your rival managers just like the classic days of Arsenal and Manchester UTD which is a lot of fun.
I will admit that the more modern games in the series do what these older ones do better, but there is still a great deal of fun to be had with Football Manager 2005. The actual game is very solid and a great deal of fun and I was very big into my football when this was released. As well as being an actual good game, it is cool how much of an important part of history this game was as well as in many ways it changed the landscape of the soccer manager games landscape.
Pros:
Lots of new players and teams are included
I liked being able to watch the match and look at the stats
The way you can influence things with the press is cool
It is still a very addictive game
The history behind the release of this game is very interesting
Cons:
I do feel the newer games are better
You really need to have your own music playing as you play
Download Football Manager 2005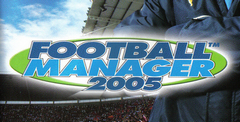 System requirements:
PC compatible
Operating systems: Windows 10/Windows 8/Windows 7/2000/Vista/WinXP
Game Reviews
A page? A solitary page for the single most important game of the year? Fair enough -there's not a great deal in the way of eye candy, and the game is already on sale, with Bonfire Night leading to a spate of unsupervised kids maiming themselves while errant fathers got stuck into a brand new season. Chances are the majority of them have yet to emerge from the twilight world of Football Manager 2005, as Sports Interactive has only gone and done it again.
Was it ever in doubt? Of course not. All that's changed is the name; the game remains the same. And with Eidos's all-new Championship Manager 5 yet to see the light of day, it would appear to be something of an open goal. Eidos's loss is Sega's gain, as FM2005 continues the rich heritage that Sports Interactive has established over more than a decade as genre leader. In fact, we've even already accepted the new name. If anything it's an improvement, as to the untrained mind, Championship Manager could refer to a dominoes tournament.
There are no spots on Football Manager though, which takes an improved version of the match engine from Si's 'previous game' and wraps it in a radically redesigned interface. And while for the first few hours it feels a bit like writing with your wrong hand, ultimately it's a sizeable improvement, proving far more intuitive than in the past.
When Skies Are Grey
Of course, all this does is facilitate the descent into madness, as that familiar addiction takes hold. The time-honoured annual ritual of grey sky and green monitor has once again proven too much to resist, and as you read these words, hundreds of thousands of virtual managers are staring into middle space contemplating tactics and transfers, regardless of whether they're actually playing the game or not. There will still always be countless people who simply 'don't understand', and in many ways they are the lucky ones, free to go about their business free of the autistic behaviour that the game engenders.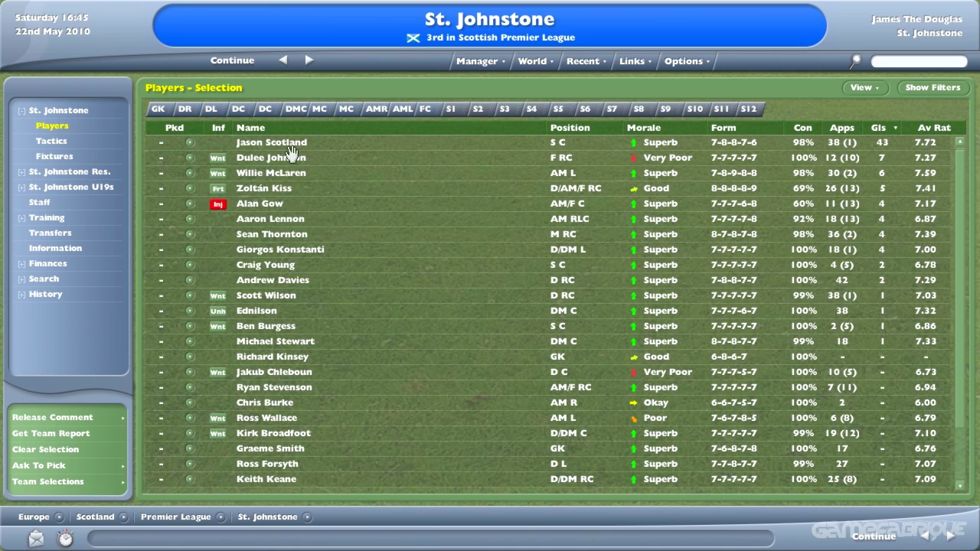 Something of a walkover then, and while FM2005 retains a homespun feel, there's no doubting that it's the real deal. For dots on a screen to be imbued with tangible personalities is no mean feat, but it's one that SI appears to have pulled off without breaking sweat. There are a few quibbles to be had, such as the lacklustre 'mind games' feature to wind up opposing managers, and we expect the usual routine of minor patches. But when you find yourself contesting an LDV Vans tie at six in the morning, you have to concede that they've got it right. Quite simply the most addictive thing I've ever tried. And I've tried the lot.
After Sports Interactive's recent transfer from publisher Eidos to Sega, the hugely successful company set up by the footie-mad Collyer brothers is now keen to draw a line under its previous development of the Championship Manager franchise to concentrate fully on its latest venture.
Football Manager 2005 is promising to be Sports Interactive's best footie management sim to date, and from our exclusive E3 preview of the game, we can assure fans that the latest code - still six months from completion -is already looking healthier than Chelsea's bank balance.
A Screen Of Two Halves
While retaining the core gameplay, Sports Interactive is adding more data and new features to FM2005, while also delivering an overall speed increase of at least 30 per cent. The first of the gameplay improvements is the interface, now much easier to navigate with neater panel organisation, more pop-up menus and a homepage that players have as a first point of contact with their team.
There are new player screens with more than 30 new stats too, mostly made up of special moves - such as Cristiano Ronaldo's slinky step-overs -that are only revealed to you through scouting and training. SI is also adding player photos for more personality - although how many hinges on the success of a number of licence negotiations over the next few months.
Most importantly, however, you can now split the interface screen into two panels, meaning, for example, you can watch a 2D match while keeping an eye on live league table updates - good for end-of-the-season crunch games. Handling reporters is now a vital part of being a modern manager, and Sports Interactive is revamping the media aspect of its game as well. You can now receive more newspaper-style text reports on football goings-on, as well as giving you the opportunity for 'mind games'. This is ideal for publicly winding up other managers and unsettling their teams - as Alex Ferguson did so successfully in causing Kevin Keegan's famous "I'd love it!" outburst on live TV a few years ago.
Oily Creatures
Agents are also becoming more important, so you have to quickly learn what type of character your players' agents are when doing deals with them (from easy-going to hard bastard). Leeds United fans will also be glad to know that it's going to be harder for teams to go into administration - but you might have to put up with the interference of a chairman, who could start selling players behind your back if you're in dire financial difficulties.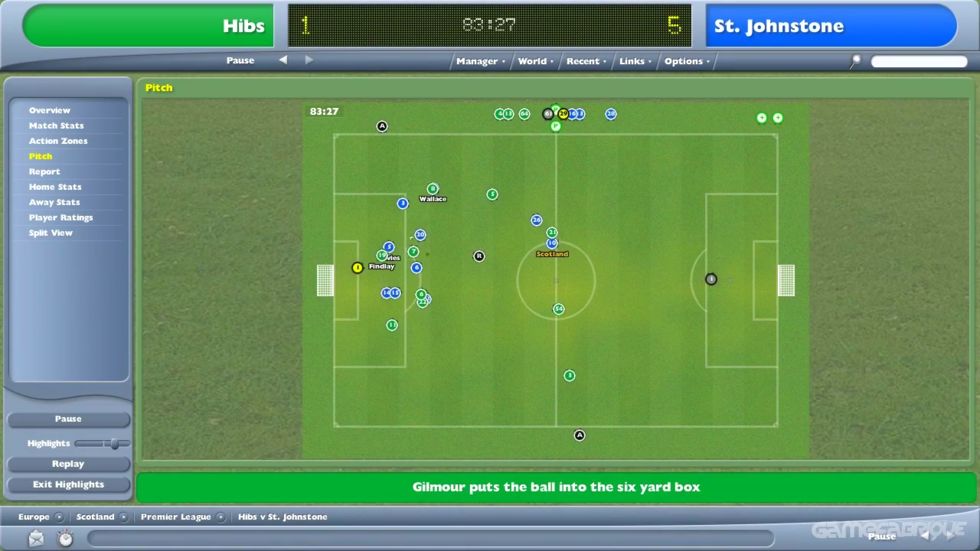 Sports Interactive is successfully working towards its goal of making the ultimate sports management sim, but the company is also aware that a huge part of football is the people and the interaction of personalities. With more unique characteristics for the players, the realistic media element and the increased opportunities for in-game rivalries between players and managers, could Football Manager 2005 be the world's first sports management RPG? We ll find out more this summer.
Following months of fevered speculation, it's now been confirmed that Sports Interactive's new football management game will be called... Football Manager. As surprises go, this was up there with night following day and bears defecating in woodland. Word had already spread that a classic name had been acquired, and those who have wasted over two decades of their lives with this sort of thing managed to hazard an educated guess.
The original Football Manager graced the ZX Spectrum in 1982. The work of the hirsute Kevin Toms, it was something of a revolution and is directly responsible for the creation of a genre. You may also remember Toms as the face that graced numerous cheap-looking ads for Addictive Games in '80s magazines.
What's In A Name?
Whatever, the name Football Manager now belongs to Sega and SI, having been acquired from Prism Leisure for an undisclosed sum. For the uninitiated, a condition of Sports Interactive's previous deal with Eidos was that the publisher would always retain the Championship Manager name. And with the long-mooted split finally coming, SI was forced to come up with a new title, whereas Eidos has come up with a new team to develop Championship Manager 05. An unprecedented occurrence for the games industry, it's now an interesting test case. To make a musical analogy, it's like The Beatles being replaced by four session musicians and continuing to make records.
The development team working on Football Manager 2005 is exactly the same as that which developed CM03/04, and still at the helm are the Collyer brothers, Oliver and Paul. In all but name, the new SI game will essentially be the latest iteration of Championship Manager. As Oliver says: It's the engine that we've been working on since the year dot, which we're just improving on as we've been constantly doing. It's an evolution of the game and we're continuing the evolution, that's the way we see it."
As for the unique split, he says: It makes it interesting. We certainly see it as a challenge. It's not been done before, the whole same engine, different name' thing, but sometimes you have to freshen things up. We've been developing Champ Man for years, so maybe it's time for something fresher. Things can go on for too long."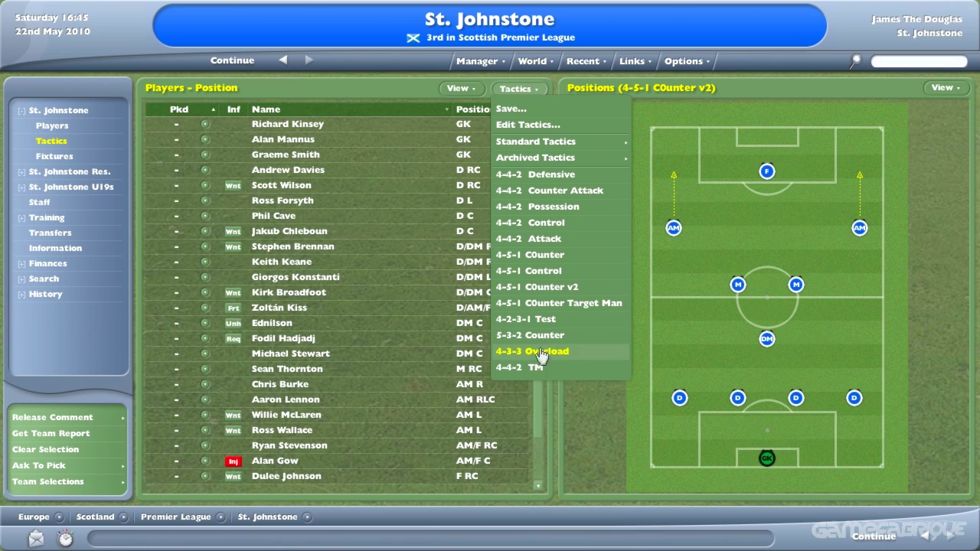 Ten Grand Brand
Getting the message across is a marketing challenge, and one that's already under way. Numerous Champ Manager webmasters have bought new Football Manager-based URLs for instance, and there's even a $10,000 competition to design the new logo for the game.
I don't think we're expecting things to happen overnight, says Oliver. It took us a long time to get to the situation we had with Championship Manager. However, we're confident that if we concentrate on making the game as good as possible, which is what we've always done, then that'll be the winning factor.
A Week Is a long time in football, never mind a year, but this budget release of Sports Interactive's first Football Manager game is still a must-buy for lovers of the beautiful game. Previously responsible for the legendary Championship Manager series, SI took their stats-heavy recreation of football management and radically designed the interface to make negotiating team changes, transfers and other stuff far more intuitive.
Additions since the developers' last Champ Man game (Season 03/04) include a pre-match comparison of teams and a new split-screen so you can track any info you like during matches. Featuring more than 150 divisions in over 50 countries, plus in excess of 5,300 players, the scope of Football Manager is breathtaking - although the game does chug from time-to-time. Despite an update last year, the stats and teams are somewhat out-of-date, but even this doesn't detract from an insanely addictive footie sim that's still vastly superior to the recent non-SI produced Championship Manager 2006.
See Also
Viewing games 1 to 9