Football Manager 2010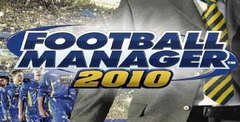 Download Football Manager 2010 and become the ultimate soccer strategist! Build your dream team, make crucial decisions, and lead your club to glory. Experience the thrill of managing your own football empire. The pitch awaits, play now!
With The Championship Manager series mounting a resurgence of almost Manchester City-style proportions, it's time to see how the champ responds to Beautiful Game Studios' challenge.
After last year's slightly disappointing debuting 3D match engine, Sports Interactive have clearly taken many of the criticisms on board. One hundred new animations and animated crowds have been added, giving the game match day experiences that are beginning to do justice to the unrivalled realism of Football Manager 2010s engine. But a 2D pitch view and commentary options have been retained for the purists.
With the visual improvements in place, watching matches has now become an even more enjoyable experience. Viewing games in their entirety is akin to watching the real thing, while it's always clear how your tactical tweakings are influencing what's happening on the field.
The full-screen match action also possesses a collection of superb and unobtrusive shortcuts that allow you to make myriad changes without ever taking your eye off the ball. Touchline orders can now be barked at your players, and range from commands to retain possession to sitting deeper or pushing up the pitch.
Cup Winner
While Championship Manager 2010 may have raised its game in a number of key departments, FM2010 remains in a league of its own in the field of match realism, though once again you should prepare yourself for a smattering of irritating bugs and glitches, such as the on-pitch action occasionally jamming for extended periods.
Wherever you cast your eye you discover tweaks, and while most of these are minor rather than revolutionary, FM2010 does feel more accessible than its predecessor thanks to its complete navigational overhaul and a fresh new look that employs a clear, tabbed and windowed interface not too dissimilar to FIFA Manager's. But don't let that put you off as within a couple of hours you'll start seeing the redesign's benefits, which are bolstered by streamlined and improved player guidance and an intuitive, step-by-step tactics creator. It's also easier to define player roles, eg. box-to-box or holding midfielder. Newcomers have never been better catered for, though the game's sheer depth could still prove a stumbling block for FM virgins.
Another small but useful tweak is the bolstered back room staff feedback, which lets you grill your coaches on a cornucopia of topics, such as recommendations for new scouts to opinions on how certain players can improve. This tool quickly becomes one of several invaluable aids that you use to decipher where your club's setup is succeeding and failing, and despite a few contradictions, the guidance you're given is generally very useful.
Media Woes
Another neat touch is the revamped news section that allows you to keep track of key football-related events from across the globe, while an excellent filter system lets you customise exactly which news stories you're fed.
On a less positive note, there are a number of balancing issues, such as your squad mewling that you're not giving them enough credit three games into pre-season, despite the fact you've sent them flowers and jam after every match as a token of your appreciation, while the team talk options remain as uninspired as ever.
There's also little evidence of improvement in the press conference department, with answers still feeling a little too obviously tiered.
Th is is certainly the slickest FM to date: a hugely engrossing management experience that will have lawyers adding an extra box labelled 'FootballManaged to divorce forms. However, there is an underlying, niggling feeling that the game lacks enough serious innovation.
For the first time in its history, the franchise finds itself second best to Championship Manager in a number of key departments - most noticeable, training, scouting and set pieces - and while its superiority remains intact, its dominance isn't as clear cut as in previous years. Football Manager is still the best but the chasing pack is slowly, but very surely, closing the gap.
Download Football Manager 2010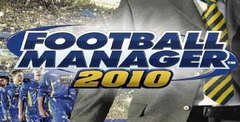 System requirements:
PC compatible
Operating systems: Windows 10/Windows 8/Windows 7/2000/Vista/WinXP
Game Reviews
In This Iteration of Football Manager the most popular choice of team, outside of the Big Four, has probably been Notts County. The unenlightened might wonder why a team languishing in the nether regions of English professional soccerball would be the must-be team this year. It's because of the fact they're owned by, er, well, nobody really actually knows who owns them. Some sort of amalgamation of offshore holding corporations, Arabic companies and Swiss banks last I heard.
Anyway, just like the FA, FM's fit and proper persons test sees the mysterious men behind the Notts County scenes as being OK, so you get two wedges of money a year to spend, putting you far above every other team in the league.
You're spending $500k on Championship players, while, say, Northampton are scraping together enough Tesco coupons to pay the new YTS trainee. This does make playing the game rather easy, at least until you move up the divisions, but it's also a good way of getting used to all the new systems and strategies that have been introduced in the new version, all presented, of course, in a now-visually-appealing 3D match engine.
So, another year, another Football Manager and another triumph for Sports Interactive. Excuse me for a minute then, I've got to negotiate a new deal for Salif The Sheriff' Diao, my midfield enforcer.
See Also
Viewing games 1 to 8