Euro League Football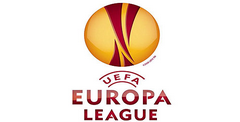 Click the "Install Game" button to initiate the free file download and get compact download launcher. Locate the executable file in your local folder and begin the launcher to install your desired game.
The PC arena currently houses more football games than any man could reasonably be expected to play outside of the confines of a prison cell. Unless, of course, that man was being paid to do so, and even then it's a largely thankless task, prone to causing occasional fits of pique amid moments of mute despair.
There are, however, a few football games that can happily be played for free. One such game is Championship Manager, and another, if you can find the time, is FIFA 2000. If you want to spend hours of your life considering the relative merits of left-sided attacking midfielders, you opt for CM. If you want a hi-tech kick-about, FIFA's the one. Horses for courses, if you like.
And if you want both, you buy both. Unless you're poor. Suppose, however, you had a hankering for management, but also enjoyed getting your thumbs dirty on the pitch. Five years ago, you'd buy Sensible World Of Soccer and you'd be as happy as a pig in shit. Now it's almost as much a part of pretend football's history as Subbuteo is, and, to be honest, you'd struggle to find a slow enough to run it. There's clearly a gap in the market for a game that combines arcade action with in-depth management, and Euro League Football claims to be that game.
Name Game
While it may not change the world, Euro League Football has at least changed its name. In years gone by, this game has been released as Premier Manager 97, Premier Manager 98 and Premier Manager 99 and in an alternate universe would almost certainly have managed the ubiquitous millennial version. It wasn't to be though, with the engulfing by Infogrames of erstwhile publishers Gremlin finally stopping the rot. Unperturbed, developers Dinamic Multimedia are carrying on regardless and have opted to publish the game themselves. Who can blame them? The series has sold about a million copies already (albeit mainly in Spain) and the public are nothing if not gullible. So is it the same game?
Yes and no. Yes, in that the somewhat overcomplicated and unsatisfying management aspects are still in place, along with the traditionally irksome interface. No, in that for the first time players are actually able to take charge of the on-pitch action. Let's stress now that this is merely an option and if desired the game can be played purely as a management simulation.
Battle Beast
The match action is being hawked as one of the game's major selling points and for this reason it has to be investigated thoroughly.
So is it as good as FIFA 2000? No it isn't. In fact it's not even as good as FIFA 96. A stunted affair, ELFs players are bereft of pace, have the turning circle of a battleship and employ a passing system that is at best haphazard and at worst unworkable. Shooting is also a hit and miss affair - no pun intended - and the best plan often seems to be getting the ball to your most skillful player and dribbling it into the net, aided by the mildly impressive shimmy function.
Having an interactive option also makes for something of a dilemma. Having spent months building up your squad and developing an innovative, tactical style, it seems a bit pointless to throw it all away on the press of a pad, or indeed to give yourself an unfair advantage. Of course, the idea is that the off-the-field machinations are reflected in the gameplay, but the arcade model simply isn't strong enough to support this theory. The interactive element is available as a stand-alone option and you can simply have a kick-about either against the computer or another undiscerning gamer. However, if you own almost any of the major football games released in the last few years, it's hard to see why you would want to. It's just about playable, but in this day and age that really isn't enough.
3d Magic
Don't buy this game on the strength of its arcade option then. But if you're looking for a management game, you could do worse. As usual, the action is relayed either via the magic of 3D graphics or through some unusable overhead counter system. Or you can simply go straight to the result.
Left to their own devices, the players can actually conjure up some fairly intricate moves, and tactical changes are reflected on the pitch, with the action presided over by none other than erstwhile Gamesmaster stalwart, Dominik Diamond. Even on the quickest setting though, watching an entire match can prove something of a chore and a properly implemented highlights option might have been a better idea.
As the screenshots show, the graphics are actually quite passable and there is also some attempt at personalising the players' appearances. For instance, David Beckham comes replete with a trademark Flock Of Seagulls flick and Ronaldo is blessed with the front teeth of a chipmunk. The game belies its Premier roots though, and a trawl of the lower divisions reveals a number of players making a remarkable Michael-Jackson-in-reverse transition from pasty white boys into fully-fledged Afro-Carribeans. And, no, they haven't just had a good holiday.
The same top-heavy criteria also applies to the stadiums, with many of Europe's finest replicated in their full splendour from the San Siro to Old Trafford and, of course, the major Spanish grounds (the game was developed in Madrid). However, any further down the football pecking order and it's Generica Park, unless of course hundreds of lower division clubs have embarked on an ambitious ground-sharing scheme. That's pretty much your Euro League Football then. Not totally rubbish, but no world changer either. It might appeal to nonfootball fans in a Sim Soccer kind of way, but the hardcore already know where to get their kicks.
Download Euro League Football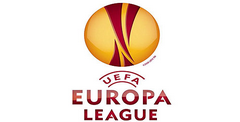 System requirements:
PC compatible
Operating systems: Windows 10/Windows 8/Windows 7/2000/Vista/WinXP
Game Reviews
In the old boots and laces world of the football simulation, every player knows you've got your arcade games and your management games. If you fancy a quick knockabout and the chance to slot in a few goals, you play an arcade game. If you've got time on your hands and want to mull over the complexities of the sweeper system while trawling the lower leagues for a promising youngster, you play a management game. As Windsor Davies maintained, Never the twain shall meet. Except sometimes. The last game to really successfully combine the two disciplines was the impeccable Sensible World Of Soccer, offering an incredibly playable arcade game allied with a rudimentary squad system. You had some money, you could buy players, they sometimes got injured, they sometimes got suspended, and if the right offer came in you could flog them. No mess, no fuss, no hot dogs. It was extremely simplistic, but worked superbly and hardcore players could easily steam through 20 seasons before realising that the game was over and that they had the thumbs of a blind cobbler.
That was then and this is now. In these accelerated times, few people have a PC slow enough to run Sensible and, besides, have long since progressed to FIFA, the series finally getting it right over the last few incarnations. FIFA 2000 again got it right, although it could hardly fail, being largely the same game as FIFA 99. However, one of the major additions was the introduction of a quasi-management section, enabling you to play consecutive seasons and bolster your squad with new signings, Unfortunately, the transfer system was so poorly realised as to render it worthless, enabling you to simply buy anyone within your budget, while ludicrously including players from the vintage teams. A wasted opportunity, if ever we've seen one. And as for FA Premier League Stars, well, it was a waste of a box.
Ex-Gremun
The perfect combination of arcade action and decent management still remains something of a Holy Grail then. Step forward EuroLeague Football from Spanish developers Dinamic. If you recognise the name, it's because they've been responsible for the last few titles. If you recognise the screenshots, it's because it's the same game. Or is it? As well as the obligatory updates, change of name and change of publisher (Virgin taking up the reins from the defunct Gremlin) there is one major difference. For the first time, this year's model lets you dive into the action on the pitch, taking control of the team with a joypad, thereby testing your manual dexterity as well as your management acumen.
It's a bold move, and one that won't necessarily rest easy with management purists. What's the point of tweaking your squad to the nth degree, only to cock everything up with a misplaced back pass because the phone rings? The balance will have to be just right, and players' on-pitch capabilities will have to accurately mirror their statistics -an onerous task considering the number of stats that go into a modem management game, this one included. SWOS worked because players only had a few stats, their abilities becoming immediately evident when playing the game. It's hard to see how a bank of numbers will be translated to thejoypad and, frankly, we're none the wiser as our request for a quick dabble was flatly refused.
Box Clever
What we can tell you is that if you don't want to get involved on the pitch, you don't have to. In fact, to all intents and purposes, you can simply scribble out EuroLeague Football on the box and write Premier Manager 2000 in crayon. That's effectively what it is, and indeed it is being released in Spain as PC Futbol 2000, the eighth incarnation of the highly successful series. The Spaniards absolutely lap it up, and their version features commentary from ex-pat Michael Robinson, the striker who forged a career over here with the likes of Brighton, QPR and Liverpool, despite a palpable lack of talent. He is now a big noise in the Spanish media, despite an allegedly poor grasp of the native tongue.
The commentary for the UK version has yet to be confirmed, but we can tell you the game will feature the major leagues of England, Italy, Spain, France and Germany. Fairly thin on the ground compared to Champ Manager, you might think, but by their own admission Dinamic aren't trying to take on the master. Neither are they attempting to go up against FIFA 2000, and instead are attempting to offer a different experience that will appeal to fans of both, as well as the more casual punter. There's a chance it could fall between two stools, but there's also a possibility they could pull it off. We'll let you know the final score when it comes out next year.
See Also
Viewing games 1 to 9