FIFA 2000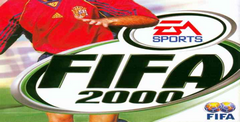 Click the "Install Game" button to initiate the free file download and get compact download launcher. Locate the executable file in your local folder and begin the launcher to install your desired game.
The FIFA series of football games undeniably offers the best representation of soccer on the PC, although of late its dominance has waned. In the last round between the only two real title contenders, FIFA 99 claimed Classic status, but was very nearly knocked off its lofty perch by the more varied Aetna Soccer 3, which came packed with the Cup and league options so conspicuous by their absence in EA's series. Since then, the FIFA bods have been so quiet that the continuation of their biannual updates looked to be in doubt. Fans of the series needn't fret though, because there's a hat-trick of good news to report.
Firstly, there's an all-new FIFA in the pipeline, and secondly, when they say 'all new' they mean exactly that, because this time round they've coded from scratch - from the turf up. The last joyous snippet of information - and the one critics have been waiting for - is that they're combining the best bits of the Actua Soccer series (multiple league and Cup scenarios) with their own renowned FIFA presentation, and a stadium full of ingame enhancements. Those weary of yet another update should reconsider their apathy, because the new 3D engine is set to cause quite a stir, with a wealth of innovative trickery on show. The players' faces are now so lifelike that it's possible to discern their emotions. Which will come in handy, because things are set to get a lot more physical with the inclusion of new fakes, dummies, flicks and trick shots that will lead to a host of devious infringements and retaliations. They've also finally perfected the motion-capturing, meaning you should get instant responses from your players, rather than having that slight delay we've come to expect.
New domestic and International leagues will add the passion of relegation and promotion battles, with European Cup places at stake for the victors. They've covered all the bases this time, even including teams from leagues as obscure as Portugal and Israel. Championship races aside, those who enjoyed the nostalgia of the 'historic game' options in World Cup 98 will welcome the chance to pit their team against a selection of classic sides composed of the best players of bygone eras. Also, there's the welcome addition of cut-scenes to increase the drama, a feature which is enhanced verbose commentary from the Motty, Lawrence and Waddle. Bearing in mind the BBC's complete lack of rights to decent soccer coverage, those commentators are probably hoping that this series will run for ever, which, while it's on this sort of form, would be a right result.
Download FIFA 2000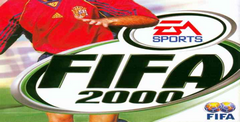 System requirements:
PC compatible
Operating systems: Windows 10/Windows 8/Windows 7/2000/Vista/WinXP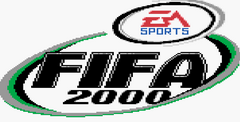 System requirements:
PC compatible
Operating systems: Windows 10/Windows 8/Windows 7/2000/Vista/WinXP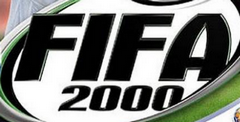 System requirements:
PC compatible
Operating systems: Windows 10/Windows 8/Windows 7/2000/Vista/WinXP
Game Reviews
What we thought
"FIFA 2000 is undeniably superb, but we can't help feeling that somewhere they've got the perfect game."
What you think
People say:
"FIFA 2000 has restored the excitement factor that was clearly lacking in FIFA 99. The new engine is smoother and the players look much more life-like. It should have scored at least 90%!"
"Now I see what all the fuss is about. This game is amazing! All my friends agree. The graphics, sound and gameplay kick ass! FIFA 2000 is by far the best footy game I have ever played!"
"FIFA 2000 is one of the worst games I have played in a while. Firstly, it's impossible to play using the keys (which I had to do because my mate had the joypad) and secondly the AI stinks; players just mince about all over the place. Also, it's almost impossible to score from distance. I hate it. When will someone release a decent football game?"
"FIFA 2000 is a poor follow-up to the excellent FIFA 99. In your review you made no mention of the fact that the passing has been made virtually redundant thanks to a small pitch and lack of player movement."
People say:
9
Let me say EA has simply outdone themselves with their latest soccer effort. The most impressive part of FIFA 2000 is that it will appeal to both sim-freaks and arcade-heads. The control is masterful and the variety of special moves at your disposal are easy to learn and exciting to use. I absolutely love the ability to break off a 360 spin after a double stepover. The three different game modes (amateur, professional and world class) offer plenty of challenge and serious replay value. But of all the moves with the ball, some of the coolest are things you have control of without the ball. You'll have the option to pull your defense up to initiate an offside trap with the press of a button, and you'll have icon-style passing off throw-ins and free kicks. The penalty shoot-outs offer the same excitement as the real thing, though no one rips their shirts off after a monster goal. As far as flaws in the game, there aren't many. A few international teams are missing (what have you done with the Ivory Coast?) and in post-goal celebrations the players faces look as if they've been constructed from hunks of volcanic rock. But a huge disappointment is the lack of women's teams. It would have been nice to make a cup run with Mia and the gals. FIFA 2000 wins my choice (yes, even over Madden 2000) for sports title of the year.
9
There is one problem with FIFA 2000. I don't have enough space to applaud all that's right with this game. Game speed is perfect (and adjustable), the animation is fluid, and advanced moves are relatively easy to learn and intuitive. The computer Al also makes for a worthy match. But FIFA really shines in multiplayer, whether it's head-to-head or cooperative play. Try FIFA, and I promise you'll be surprised by the intensity and realism of this great title.
9
FIFA 2000 is all the best bits from FIFA 99 plus the full MLS license. That alone is great for U.S. audiences, but the addition of the new 'In Game Management' system is especially welcome. Switching formation with a single button press is a simple yet ingenious feature. As ever the player Al and presentation is topnotch (even if the MLS commentary gets a bit dumb) and for once I think FIFA has the edge over Konami's ISS.
9
Even though I'm not much of a soccer buff in "real life," I've always loved EA's FIFA series. This year's game Is easily the best yet. The controls are supersmooth, the gameplay is tight (the A! seems to get better every year) and it's just plain fun to play. Even though it's just a tiny thing, I really like the dead ball Icon Attack feature they added. It makes corner kicks and throw-ins much more exciting. The game's got a rockin' soundtrack, too. Good stuff.
America's newly bom soccer league is reporting straight to the game arena with Major League Soccer. To stand out from the soccer crowd, MLS's developers arc focusing on game-play, striving to bring the real experience and tactics of soccer to life by attending to details like eliminating cheesy "hot spots" for shooting and creating CPU teammates who react like real players would.
As far as features go, MLS sports all ten big-league teams, along with all the real-life stadiums and players, including stars like Alexi Lalas. Offensively, players will find several types of passes and shots, while the defensive lineup includes pokes, tackles, and fouls. On-the-strategy lets gamers tune player positioning and tactics or mark star players for coverage. Visually, MLS already shines with impressive polygonal players who sport details like faces, logos, names, and numbers.
Although soccer's still struggling for respectability in the U.S., FIFA's become one of sports gaming's all-around best titles with its slickly polished controls, gameplay, and graphics. FIFA 2000 looks to continue the magic, delivering new features like rowdier physical contact, consecutive season play (with advancement to the European Cup), season schedules that include league and cup matches, and more than 40 classic teams. Of course, FIFA will provide the usual enormous roster of players and teams, and, if everything comes together as planned, EA Sports is hoping to score the license for the MLS teams and players.
GameBoy Color Screenshots
Similar Games
Viewing games 1 to 7