FIFA Football 2002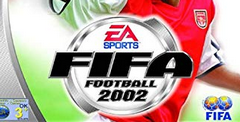 If you've been following the progress of this, you may be aware that EA Sports has been claiming to have "reinvented the beautiful game." It's a bold boast, given that previous incarnations of FIFA have been little more than seasonal updates, not to mention special editions to coincide with international tournaments. However, we can now finally confirm that FIFA 2002 is completely different to last year's effort. Yep, Paul Scholes has been taken off the box and replaced by Thierry Henry.
Pass And Move
As for the game, there have admittedly been a couple of tweaks. The biggest change is in the passing, with the introduction of what EA is describing as an innovative new system. Here's how it works. You've got the ball and you wish to pass it to a teammate. You point the player in possession in the general direction of the intended recipient and press the pass button. Depending on how long you press the button, the ball goes vaguely in the direction of your teammate who then has to run to retrieve it. This is supposed to be a good thing. In practice it isn't, as there are numerous occasions when a ball to feet is exactly what is required, rather than some kind of distorted through ball.
For sure, having players make runs and attempting to hit the ball into space is one aspect of football, but it is basically a simple game where the easy ball is often the best option. FIFA 2002 fails to recognise this, and with this new implementation, the game will continue to irk the purist, while now having the added bonus of confusing its key audience, the casual gamer.
Speed Freak
A further change concerns the speed boost, which can now be achieved by holding down a button instead of tapping it furiously like in Daley Thompson's Decathlon. However, the tapping option is still available, giving greater speed than the holding method and thereby rendering it pointless.
FIFA 2002 is the usual contrary mix of immaculate production values and murky gameplay, with the ball again behaving like a balloon full of rice pudding. Naturally it looks superb, and while the player likenesses may not hold up in a court of law, you can at least have an educated guess as to their identity.
New competitions include World Cup qualification, although the finals are excluded so that you can shell out again for World Cup 2002in six months' time.
Ultimately, FIFA 2002 isn't fit to lace the boots ot the ISS series, sadly unavailable on PC. Someone once said that not only was Ringo Starr not the best drummer in the world, he wasn't even the best drummer in The Beatles.
By the same token, FIFA 2002 certainly isn't the best football game in the world. It isn't even the best FIFA game.
Download FIFA Football 2002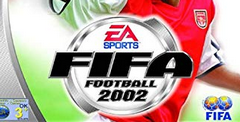 System requirements:
PC compatible
Operating systems: Windows 10/Windows 8/Windows 7/2000/Vista/WinXP
Similar Games
Viewing games 1 to 9