Football Manager 2007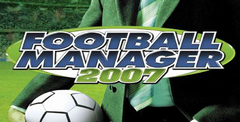 Download Football Manager 2007 and take the helm of your favorite soccer club! Scout talent, create tactics, and lead your team to glory in the most realistic soccer management simulation ever. The pitch is calling, so play now!
It's Debatable What the biggest waste of time is: the annual Football Manager update or my annual review of it Seasoned readers will know what to expect: a denial that I'm addicted to the game, a list of new features, a whimsical tale that suggests that perhaps I am still slightly addicted, all topped off with a shiny conspiracy-theorist baiting 90% score and a reminder that it's still the best game of its type available to mankind.
Here goes then. I gave up playing Football Manager (or Championship Manager, as was) years ago, following a wretched existence of meaningless campaigns that were a waste of life, the hours ticking by in a fetid existence of lower league survival. All things considered, I'm better off without it - you have more time on your hands, enabling you to embark on other arguably equally pointless pursuits. As such, when the annual update (and it is just an update) comes around, it's with a vague sense of superiority that I boot it up and scoff at its array of new features, all designed to lure me into its sick world.
So what is this year's model offering? 100 new features. Yep, that's the message coming out of the Sports Interactive office, although what their definition of a feature is remains unconfirmed. If you call having an official club badge for every league team a feature, that's 92 of them taken care of already.
Chairman Of The Bored
Churlishness aside, there is a host of new stuff to be found here, from boardroom level right down to the youth team. As is becoming commonplace in modern football, the board can now overrule the manager should they receive an offer for a player that's too good to refuse. Again reflecting real life, they can also decide to up sticks and move to a new stadium. Furthermore, should they lose interest in the club or run out of cash, they may invite offers for the club, which will certainly impact on the security of your job.
As for the aforementioned youth team, the entire process has been overhauled. Instead of simply regenerating retired players, the boffins at SI have come up with a way of creating a lot more youth players. As in real life, the vast majority will slip into obscurity, but there's always the slight chance of unearthing the next Wayne Rooney (although one look at his face and you might want to re-bury him).
Feed Me
Elsewhere, a big step forward has been made with the addition of affiliate clubs. On paper an ideal symbiotic relationship, the feeder club gets the chance to loan theoretically superior players from its parent' club, which in turn gets to blood a few youngsters and immediately recall them should they prove to be any good. It can also prove to be a bit of a money-spinner for the feeder club if you can convince the big boys to come down to your place for a friendly once a season.
Deva-Stated
As for the rest of the 100 'features', the majority of them are subtle little things that become apparent over time, including numerous tweaks to the match engine and the way your players interact. Unfortunately, during the course of this review, time wasn't on my side. Having installed the code to my laptop, I was promptly informed that it would expire after four days. By chance, this coincided with a four-day press trip to Ireland for the annual Pro Evolution Soccer European 5-a-side tournament.
Tucking straight into a season as The Mighty Chester, it was business as usual, feigning indifference at the mainly poor pre-season results before realising I had a week until the real thing. With a budget of nought pounds, desperate attempts were made to bring in loan players as the team rapidly slumped to the bottom of League Two.
Naturally, I was unconcerned by the situation at Deva Stadium, as I'm not remotely interested in the game. That said, I did briefly forego free food and beer and the attention of 20 teenage models dressed as referees in an attempt to arrest the slide, putting together a four-match unbeaten run.
And I may have once woken up at 2am and played through til 8am before going for breakfast There's also a possibility that I've been ignoring the editor of this mag for a week as the deadline slips over the horizon. And I may have just opened the laptop to discover with horror that the code has expired. But at least Im not addicted.
Download Football Manager 2007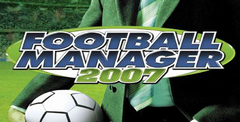 System requirements:
PC compatible
Operating systems: Windows 10/Windows 8/Windows 7/2000/Vista/WinXP
Game Reviews
Stuck In Mid-Table obscurity? Hated by your supporters? Unable to mastermind victories in those must-win derby games? Then fear not as help is at hand with our ultimate guide to becoming a successful manager in the latest version of Sports Interactive's supreme management series. By the time we've finished with you, you'll have Ronaldinho, Henry and a host of other potential Chelsea targets banging on your door begging to be signed while you comb your hair in the reflection of your bursting trophy cabinet Well, that's the plan, but football's a funny old game...
Get Personal
Yes, yes, football's all about the team and not the individual, but setting your side up to play a defensive 4-4-2 counter-attacking game will only get you so far. If you really want to see your team reaching its full potential, you're going to have to get used to issuing individual players with specific instructions. This means researching not only their stats, but the opposing team's too. Does an opposing forward need to be man-marked? If so, do you need your fastest or tallest defender to keep him quiet? It's decisions like these that can make the difference between a plucky loss and a heroic win.
Manager's pet
Admit it, you've sometimes selected your favourite player no matter how badly they've been playing or whether or not they fit your system. Am I right? Course I am. Well stop it! Now! You see, there simply isn't room for favouritism in FM2007. If one of your heroes isn't delivering, drop them. If they don't fit into your system, then consider selling them, doubly so if they've only got a couple of years left at the top before that slow, inevitable decline. Cash in before it's too late and bring in two promising youngsters instead. It works for Wenger and it can work for you.
Send Out The Scouts
How often have we heard a promising youngster labelled the new Maradona? And how often do they end up warming the bench for some Conference side? Pretty often, right? So before you get caught up in any mass hysteria surrounding an up-and-coming youngster or embroiled in a bidding war for some Argentinian whizz-kid, make sure you scout them at least three times to see if they really are the real deal. What's more, make sure you always keep your scouts busy, as you may well unearth a gem. Sending scouts to nations that they have specialist knowledge of will often yield the best results too.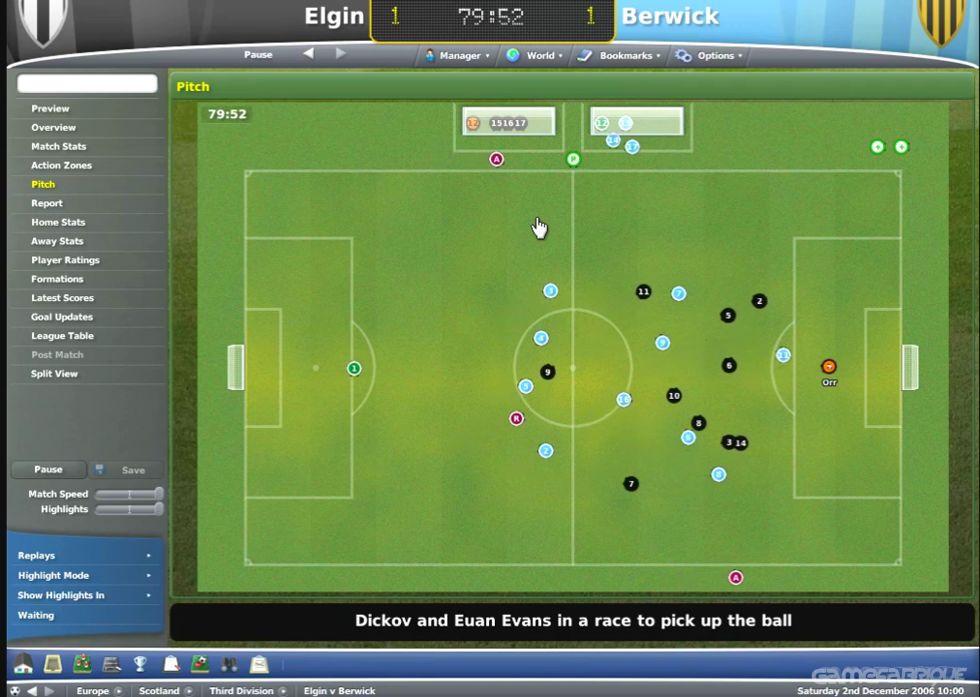 Get Rid
Perhaps they were good when you bought them. Or maybe you've been saddled with a bunch of overpaid no-hopers. Either way, most squads will have their fair share of underachieving star players that suck up your wage budget and prevent you from offering new players the kind of salaries they're after. Your headache is made all the worse by the fact that no-one wants to buy any of your prima donnas. In these situations, there's only one option. Loan them out to anyone willing to pay at least 60% of their wages to free up some much-needed funds. Hopefully, they'll prove themselves while they're away and someone might actually want to buy them. Hopefully.
Strength in depth
Unless you're managing the likes of Real, Chelsea or Inter, it's unlikely that your squad will have much depth. While it's tempting to splash your cash on one starplayer, it's worth remembering that should they get injured, your squad will be no stronger than it was before. If your player roster is looking a little threadbare, try investing in four or five quality players, making sure that you have two capable squad members to cover every position. That way, should one get injured or suffer a loss of form, you always have a ready-made replacement.
Getting Dizzy
A season is a marathon not a sprint, which is why you should never underestimate the importance of rotating your squad. Now this doesn't necessarily mean going 99 games without naming the same line-up Benitez-style, but it does mean intelligently making use of your entire squad. Try giving your squad players and the odd promising youngster a run out during less important cup matches, and even during home matches against weaker sides. Not only will you keep them sharp, you'll also be surprised how much fresher your first-team players are.
Spare not spoil
We all like to dish out praise - it makes us feel all fuzzy inside. However, beware of being too liberal with the superlatives when praising your players. While the occasional commendation will do wonders for a player's confidence, doing so too often will soon see your players shrugging off your eulogising with disinterest What's more, if one of your players isn't pulling their weight on the pitch, don't worry about criticising them. It might just shake them out of their malaise and may even prompt them to play better than ever. Just make sure it's justified.
See Also
Viewing games 1 to 8