Three Lions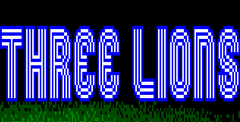 a game by
Z-Axis
Platforms:

GameBoy Color,

PC

User Rating:

8.0

/

10

-

1

vote
Rate this game:
Officially endorsed by the Football Association, Three Lions is the Official England Team Game. It's also officially shit, a fact that no amount of official endorsement can disguise. A more obvious endorsement would have been that of the 'Three Lions' song, but apparently Take 2 failed to acquire the rights amid rumours (subsequently denied by the song's publishers) of a demanded $200,000 fee. Not to worry, an obvious replacement was found in the shape of shoe-rockers Ocean Colour Scene. And whatever they were paid, it was clearly too much, the upshot being a short movie of recent England action interspersed with footage of the PlayStation version, all accompanied by OCS's 'Hundred Mile High City'. The point being?
God only knows, but it does put off seeing the game for some one minute and 42 seconds. Which still doesn't quite prepare you for what is to follow. Three Lions doesn't look posh, to say the least, especially as San Francisco-based developers Z-Axis chose not to trouble themselves with the vagaries of 3D acceleration. The result is an overall lacklustre affair that is years behind the lush World Cup 98. The grass is hardly verdant, the crowd look painted on, and the players have clearly been beaten about the head and face. With an ugly stick.
Skool Daze
Yadda-yadda-yadda-gameplay-over-graphics. Despite its international pretensions, Three Lions resembles a schoolyard game with everyone chasing the ball around frantically, the image further compounded by the fact that it's the size of a tennis ball. Time on the ball is a rare commodity, and it's usually a case of gaining possession and running away, which provides further cause for ridicule. David Platt-style high knees is one thing, but the players in Three Lions run like cartoon characters about to plummet to earth; although, perversely, some of the other animations are in fact quite passable.
As for the commentary, the traditional cut-and-paste affair has been eschewed in favour of players barking at each other in their native tongues, which is novel for about five minutes.
It's A Bullseye!
Shooting takes place via one of the least orthodox - and arguably least workable - methods yet seen. A visible target hovers around the goal, and it can be moved around prior to shooting, with no aftertouch to be had. However, the default position of the target is generally in the vicinity of the frame of the goal (or woodwork, as was), meaning that you end up hitting the post on a regular basis and attempting to scuff the rebound in. This makes for some desperate goalmouth scrambles, but is more than a little contrived. Spectacular goals are few and far between, and at its basest level Three Lions is often more like rugby: mass scrums, gradually gaining ground, and eventually bundling the ball a definite World Cup flava though, and in all but name it is possible to play out the 1998 tournament. With the help of World Soccer magazine, a great t deal of research has been undertaken and all the players have accurate attributes - even the correct brand of boot. Three Lions certainly has the authenticity, but unfortunately you can't polish a turd.
Download Three Lions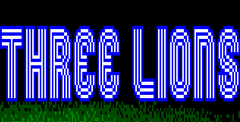 System requirements:
PC compatible
Operating systems: Windows 10/Windows 8/Windows 7/2000/Vista/WinXP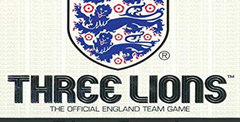 System requirements:
PC compatible
Operating systems: Windows 10/Windows 8/Windows 7/2000/Vista/WinXP
GameBoy Color Screenshots
Similar Games
Viewing games 1 to 10