Football Manager 2009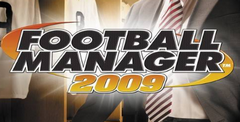 Click the "Install Game" button to initiate the free file download and get compact download launcher. Locate the executable file in your local folder and begin the launcher to install your desired game.
Stop! Before All you goblinfanciers blankly flick past this review in search of mystical worlds, take a minute to gaze in wonder at the surrounding screenshots. For years you have dismissed Football Manager as a glorified spreadsheet Even the introduction of an overhead 2D match engine couldn't sway you from pixie boots and leprechauns. But look now, there are actual human footballers with shirts and hair and skin, some of which even relate to their real-life counterparts.
Yes, the king of football management sims has finally stepped into the '80s with the advent of a 3D match engine, adding a further facet to what is arguably the deepest role-playing game ever made. That role is the thankless job of a football team manager, and until this year the feckless overpaid players in your charge existed only in your mind, or as a series of dots on an overhead view of a pitch. Now finally made flesh, it's like going through the looking glass, and in gaming terms is a revelation akin to the advent of colour television.
Pah, the naysayers will scoff. 3D football management games have been around for decades, the vast majority of them looking considerably better than these rancid Amiga-standard graphics.
Park Life
The difference of course is that all other football management games are dog shit the fancy 3D graphics doing little more than papering over the cracks of a paper-thin match engine and a fundamentally flawed management model.
In FM2009, the point is that the players are doing exactly what the dots were doing in previous versions of the game; it's just the circles have been made flesh through a bit of motion capture courtesy of Sega Japan's Virtue Striker development team. So while purists may fear that the series has sold out rest assured that the integrity of the match engine has in no way been compromised. And besides, bluff old traditionalists can still use the 2D view. In fact if your laptop is more than a few years old, you'll have no choice.
With the concept behind the leap into 3D hopefully established, what is the experience actually like? Much as we love the game, let's not pretend that it's like watching Match of the Day. Rudimentary at best the graphics occupy the middle ground between the original Football Manager on the Spectrum, and the latest version of FIFA. While remaining watchable, it's not without its quirks, with players getting tangled up in each other and passing the time with the odd spot of moonwalking. In general, it takes some getting used to, particularly when the action freezes in order to advance the clock. In the previous text commentary or 2D modes, it wasn't particularly noticeable, but seeing footballers suspended in mid-air while the game zips forward to the next highlight does tend to make you think it's broken.
Either way, the action can be watched from a variety of vantage points, from the main stand to behind the corner flag, or even an overhead Sensible Soccer view. And when in fullscreen TV mode, a variety of so-called widgets can be displayed, showing player ratings and so on, although it gets a bit cluttered with more than two or three open at once.
While it's tempting to think that with all the attention on the 3D engine the rest of the game has been neglected, as ever the tireless drones at Sports Interactive have been ceaselessly building upon perfection, with such evolutions as increased Assistant Manager feedback, more media involvement, and an overhauled transfer system.
And as ever, it's the same life-sapping experience it has always been. As the nights draw in and clinical depression due to a lack of socialisation rears its ugly head, it's reassuring to know that there's a place you can go where your actions mean something and people know your name,. even if it is just some pretend footballers with the wrong coloured hair. There's an argument that says living in this dismal country is only made bearable by the televised sporting calendar, and the annual release of FM almost falls into this category, providing a swathe of green for men to stare at for hours on end while the rest of the world gets on with allegedly important stuff.
Even without the 3D engine, Football Manager2009 is still fully deserving of its classic rating, providing a staggeringly comprehensive simulation of the complex world of management. We predict a few patches before the match engine is fully functioning, but even in its current state, it tangibly enhances the experience.
Download Football Manager 2009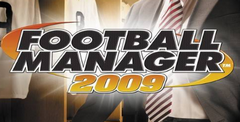 System requirements:
PC compatible
Operating systems: Windows 10/Windows 8/Windows 7/2000/Vista/WinXP
Game Reviews
Football manager, soon to appear in its 2009 rendition, has come a long way since the game first appeared on PC some 18 years back. It got married to Eidos (nee Domark), divorced, changed its name and is now living with Sega; but the game of champions is still as addictive, as thousands of puffy eyed footy fans across the country will testify.
Back in the days when things like the Xbox were merely a twinkle in Bill's eye and the PC ruled the world of gaming, Championship Manager (as it was then known) was a strange bedfellow to the likes of Quake. When a new build of CM was proffered, usually around the start of the new football season, most of the reviewers who inhabited the office (self-proclaimed football fans) would turn their noses up in disdain at the thought of being forced to spend hours pondering the intricacies of what the then Chelsea-loving deputy editor shamefully described as an over-blown Excel spreadsheet, which had all the appeal of completing an online expenses report for the taxman.
There were two however that knew better. Myself and Patrick McCarthy wore the baggy eyed stare of those who had completed a whole-nighter getting their team into Europe. We both had the craggy RSI hand affectionately known as 'The Claw' that came from gripping the mouse too tightly as we watched possession bars flicker up and down on the screen just before dawn in a cup final. And both of us would freely admit that when we saw a car number plate that featured the letters 'DMC' or 'AMR' our brains instantly thought of a defensive midfielder and an attacking right winger, and not of the dangers of on-coming traffic. We'd quietly discuss the raw diamonds that we'd found by tirelessly sweeping the lower leagues - some who have actually made it in the real world of Premier League football (the likes of Danny Murphy, Jermain Defoe and Thierry Henry) and many that failed to live up to the in-game hype (Neil Lennon, Ibrahima Bakayoko, Cherno Sambo and Leon Knight to name just a few).
We knew that we on to something special, and that it was only a matter of time before the rest of the football-loving world discovered the power and appeal of this RAM-hungry monster. Historically, Football Manager has been so accurate that it allowed its players to win pub bets, and impress fellow revellers with performance predictions during international tournaments.
Now Football Manager2009 is upon us, with a new database and features that are sure to cause fans of the original to suffer countless sleepless winter nights, as they snap up Stephen Appiah on a free and sell Lorik Cana for tens of millions...
See Also
Viewing games 1 to 6