Pro Evolution Soccer 2010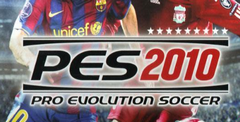 a game by
PES Productions
Platform:

PC

User Rating:

8.0

/

10

-

2

votes
Rate this game:
See also:
Pro Evolution Soccer
Never, Ever Trust anyone who says Pro Evo Soccer delivers the most 'realistic' representation of football on a PC. That was true five years ago, but not any more.
No, stop arguing. You're just holding onto a rose-tinted nostalgic view of the series. It's dead in the water at the moment, barely even bothering to stay afloat as its clunky interface and feel drags it into the depths. Yet it's still the best football game on the PC.
Anyone who has played the FIFA games on the consoles in recent years knows that they're very, very good. The World Cup game has been gracing peoples' living rooms for ages now and it's so far ahead of what we PC owners have to deal with, it's criminal. Why Konami doesn't just put that version on our beloved system instead of releasing an archaic PlayStation 2 port is beyond me.
If you're worried about people refusing to play with anything other than keys, don't be. Force a pads-only option, or just let them use keys, if they want to. If it's too difficult, so be it. It's the players fault if they want to persevere. Just let us play the 'good' version. It's so painful to have to play the shockingly bad Pro Evo games, still riddled with the same stupid problems, the same idiotic commentary and the same press releases, year after year, that say "revamped" this and "Master League improved!" that. They didn't even let us pick Huylens, Castolo and company in that particular mode this year.
Next year's version will come out, which will look a tiny bit better than this onejeature tne same commentary (including the remarkable place-holder comments that still remain - "Header 2!" anyone?) and still play like the pitch is made of treacle and the players have to struggle to lift their legs. It's just horrible from beginning to end.
So PC football fans need to pray for one thing: EA to feel a twang of guilt for neglecting its loyal PC supporters for so long and get around to releasing a current-gen FIFA. Otherwise, next year will just be PES 2011 and its handful of meaningless tweaks.
Download Pro Evolution Soccer 2010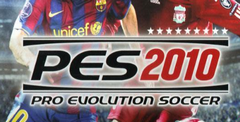 System requirements:
PC compatible
Operating systems: Windows 10/Windows 8/Windows 7/2000/Vista/WinXP
Similar Games
Viewing games 1 to 8