Championship Manager 2010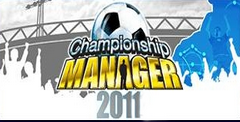 a game by
Beautiful Game Studios
Platform:

PC

User Rating:

8.0

/

10

-

1

vote
Rate this game:
See also:
Manager Games
Hang On a minute? Weren't we talking about Championship I Manager 2009 back in issue 207? Hmm, let's see... aha, yes! We were. Don't worry, though, it doesn't mean Beautiful Game Studios have thrown away the promising code they'd previously unveiled to the world, it's just that, with a release date now scheduled for sometime in September, the game runs into 2009/2010 season time so BSG have changed 2009 to 2010. Silly, but understandable.
As you'd expect, you're not going to be able to tell what's changed in CM2010 by looking at screenshots. It's all about what happens behind the scenes, as it were, and in this specific case, what's happening in the game's match engine.
Before you get to the matches though, you've got tactics, squad selection, training, scouting and all the usual gubbins to go through before you can begin watching people kick a ball around a park.
Everything is done up in a-swishy blue Sky Sports style, with tickers, information panels and such offering a more pleasing aesthetic than Football Manager. Some people will prefer the starker nature of FM, but CM2010 provides an adequate middle ground between that and the low-brow styling of EA's FIFA Manager.
Elsewhere, there are hundreds of little things to talk about with regards to the workings of the game, far too many to adequately address here, so I'll just restrict myself to the more pleasing additions.
One of the first things is the player comparison tool, which is much easier to interpret at a glance than its counterpart in Football Manager, with attributes broken down into Physical, Attacking, Mental etc. and a little summary at the bottom of each column telling you which player in a pair has better overall stats in this section.
Status lozenges (ie the bits next to a player's name on the squad screen) are also better done than in FM, cycling through each one rather than placing one thing above another and potentially keeping critical information from the player. A quick pointer hover also lists all the lozenges at once, which is welcome.
The scouting system is well presented too, but one thing that did annoy slightly was that new reports were produced every game day, with player positions not highlighted in the said list, meaning you had to click through each player to find out how useful they'd be to you.
Start Your Engines
And so to the matches themselves. After you've wasted hours fiddling about in the amazingly fun set-piece editor, you'll move onto the team talk screen. This is more comprehensive than FMs equivalent, with different tones and individual criticism or praise to dish out. For example, you can tell a defender he's doing well when the opposition is failing to score, or you can tell him he's doing badly because the opposition is getting too many free headers and/or shots in, even if you haven't conceded any.
The match engine itself looks lush, with more detailed and better animated characters, crowds and stadiums all adding to the experience. In my first friendly in control of Liverpool, Ryan Babel did a neat little step over to bamboozle a Portuguese full-back; Andriy Voronin got done for pushing the keeper while a goalmouth scramble was taking place; and Fernando Torres obeyed my instructions and got booked for 'going to ground' too easily in the box. These little touches are all, of course, present in FM, but you can actually see them getting played out now and go "Ah, yeah, that idiot Voronin just shoved the keeper over," rather than watch a load of stickmen have a bit of a jostle and then a free kick be given.
A couple of words of caution before you start whipping yourselves into a creamy froth of excitement - the engine isn't without its problems (at the time of writing). The way players move and/or interact with the ball looks a bit strange at times and, especially when trying out moves on the training ground, they do some really daft things. Things definitely improve when you go into a proper match, with players reacting to the ball's movement and, generally, producing slick games to watch.
The question of whether the engine itself is as robust as FMs is still unanswered, but certainly the signs are there that Sports Interactive might have a genuine contender to'their top dog football managernent status.
Download Championship Manager 2010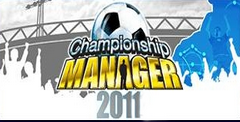 System requirements:
PC compatible
Operating systems: Windows 10/Windows 8/Windows 7/2000/Vista/WinXP
Similar Games
Viewing games 1 to 6