Pro Evolution Soccer 2009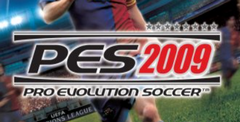 Click the "Install Game" button to initiate the free file download and get compact download launcher. Locate the executable file in your local folder and begin the launcher to install your desired game.
Over The Last 10 years I've given Konami's ISS/Pro Evo football titles more of my time than any other game, resulting in several won tournaments, numerous smashed controllers and one rather angry secretly filmed YouTube video (which you can see at snipurl.com/ angrypes). However, last year Konami badly dropped the football with a PES that had shocking slowdown, laggy online play and a feeling that the plucky "feels like the real thing" series was in danger of being overtaken by a rejuvenated FIFA. So, the '09/10 season is now make-or-break for PES.
Pro Evolution Soccer 2009 focuses on the middle part of its moniker, rather than enjoying a complete revolution of its feature list and gameplay - something that was introduced for the excellent Wii version. The football itself is as fast, playable, addictive, frustrating and exhilarating as usual, slightly tempering the goal-fests of PES 2008, increasing the number of players with unique characteristics (Ronaldo's silky ball-dribbling histrionics for example) and producing games that match their real-life counterparts for goal-mouth incidents and heated pub-talking points. Players still make the odd suicidal pass to the opposition, but the AI can make intelligent runs to create mesmerising link-up play, and allowing devastating through-balls that split defences.
Foul Fouls
Diving has been retained. Although arguments will continue as to whether the feature tarnishes the game, I had a rather enjoyable match playing as England vs Argentina, where I managed to get two penalties and Heinze sent off through outrageous cheating. That's videogame karma in action. While it's true that FIFA has been nicking ideas and gameplay from PES over the past few years, the reverse is true this time - PESs Become A Legend mode is a nod to FIFA's Be A Pro mode, that lets you play as one player in a team, building up your stats and progressing from the reserves to the starting line-up. It's no Master League (which again is the best thing about PES 2009) and for several seasons it's a tedious exercise of playing endless reserve games, skipping matches and waiting for your skills to improve, but the fact you can import your face into the game (see 'I am legend') makes it compulsive if you're a raging egomaniac.
Other additions include a UEFA Champions League option, and although the Italian and Spanish leagues are present, there's a depressing lack of Premiership teams, with only Liverpool and Manchester United there officially.
As for online, improvements have been made, such as allowing you to send messages to friends in-game, but as we're reviewing before the game is released, only time will tell if the multiplayer is a lag-free experience.
Ifs a sad indictment that we've come to doubt Konami's promises, while trusting EA to deliver solid online play in FIFA. Just on the match action alone, Pro Evolution Soccer 2009 is a fantastic game - still producing genuine moments of football magic, in a simulation that is the closest to the beautiful game you can get. However, this isn't 2001 - footie fans now expect proper team names for all the English and Scottish divisions, plus reliable online multiplayer, and so this season PES 2009 could have a real battle on its hands to hang onto its usually loyal supporters.
I am legend
PES 2009's Become A Legend mode puts your face in the action...
There's something innately funny about shoving your mug into a character in a videogame - and this is especially true of the latest PES. A simple uploading of a photo, a bit of manipulation, and your face is plastered onto an upcoming footballer's head in the game's new RPG-lite Become A Legend mode. Although the lack of colour options meant my player Sefteraldo (see what I did there?) looked as if he was the receipient of recent, and botched, face transplant surgery.
If you have a good game, your stats improve, and you move into the reserve A team, onto the bench, and eventually into the first team for good, tackling the likes of Ronaldinho and scoring cup-winning goals. Continue to play well, and you can even be called up for the national team, where hatred and vilification await.
Download Pro Evolution Soccer 2009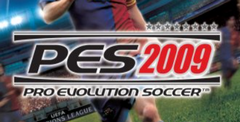 System requirements:
PC compatible
Operating systems: Windows 10/Windows 8/Windows 7/2000/Vista/WinXP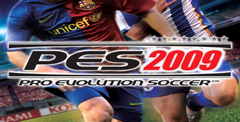 System requirements:
PC compatible
Operating systems: Windows 10/Windows 8/Windows 7/2000/Vista/WinXP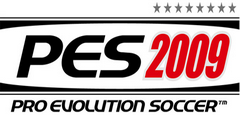 System requirements:
PC compatible
Operating systems: Windows 10/Windows 8/Windows 7/2000/Vista/WinXP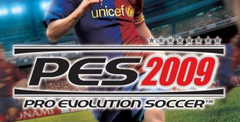 System requirements:
PC compatible
Operating systems: Windows 10/Windows 8/Windows 7/2000/Vista/WinXP
Playstation 3 Screenshots
Playstation 2 Screenshots
Similar Games
Viewing games 1 to 9