Links LS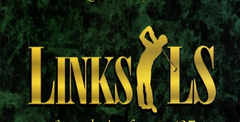 Click the "Install Game" button to initiate the free file download and get compact download launcher. Locate the executable file in your local folder and begin the launcher to install your desired game.
The New Version Of Links, As you'd expect - given that there was very little wrong with the m previous versions - is basically an upgrade, with even better graphics and more gameplay options. No more single rounds of strokeplay - you can play best ball (a team game with stroke or matchplay options), matchplay and skins, but no tournament option. There are loads of practice modes, the option to record a round is still there and there's a network game, too.
Just as previous versions of the game had slow re-draw times on anything other than cutting-edge machines, so this version will draw slowly on anything other than a decent Pentium. This is mainly because the game calculates and draws the whole of the surrounding course from wherever your ball lands, rather than just loading one hole at a time. All the features from the old game are there - you can adjust the ball in your stance, fiddle with your swing plane, and so on. And again, the movement of the ball around the screen seems more realistic than in any other game - even the angle of the slope beneath your ball affects the flight of the shot, making it an extremely accurate simulation. There are the same multiple camera angles from previous versions (side view, top view, green view, etc), which you can customise to a certain extent and move around the screen, Windows-style. And there's Arnold Palmer, who you can play as, and who talks you through holes and courses if you want. As for the difference between this and PGA Europe, they're both excellent games, but where PGA is a little more arcade-oriented, Links goes all out for simulation.
It's easier in PGA, for example, to chip the ball into the hole from off the green than it ought to be, and you can do stuff like work out percentages of shot distances according to club used, hit the right spot on the power gauge and get the right distance of shot. You can't do this in real life, and you can't in Links -the chipping, for example, is hell to judge; you can't use the markers around the power bar as set measurements, and so on. It's a lot harder to play well, but arguably 'feels' better. On the other hand, PGA allows you to play entire tournaments, which is an excellent one-player option, plays more simply and looks equally good. They're both brilliant games, and in an ideal world you'd have both to play according to your mood. But if you have to choose, for financial reasons, bear the above in mind.
Ooooolt! Multimeeeja!
This being the wonderful age of multimeeja, there are options galore, including a self-styled '3D virtual reality engine' that enables you to explore the Kapalua Clubhouse, and Arnie's house and office. I'll be honest here - I haven't actually used these facilities, and can't imagine anyone else doing so. Let's face it, if you can't have a good rummage through people's drawers and check for sex aids hidden beneath the underwear, who can be bothered? Still, on the other hand, if you enjoy clicking on pictures of dead golfers, they're there, waiting for you.
Course you can, Malcolm
The spanking new version comes with three different courses, but anyone who bought the earlier version of the game (and coughed up for any of the 6000 or so data disk add-on courses) will be very pleased to know that they can be converted to play in this. By some awesome semi-mystical process, a tree that previously had 500 leaves and a clump of moss in Links Pro will have 900 leaves and two clumps in this. Amazing! The only difference is that you can't use the fly-by on converted holes. Why? Because you can't. So shut it.
Sounds groovy
There are hundreds of sound effects in the game, each event having a particular sound associated with it. If you get a birdie, some bloke who follows you around the course, talking about what you're doing without actually showing his face, will say something vaguely praising. If you cock up a hole really badly, he'll say something snide. And any time I get to the top of my backswing at a really important moment, a penguin impersonator will fall screaming out of a nearby tree, ensuring that I slice the sodding ball into the bastard jungle and lose it forever.
The fab thing is that you can edit all these 'sound events' to your heart's content. Sounds, in the form of any WAV file, can be added for any situation in the game, and are subdivided into in-flight, post-shot, background and even pre-post shot events. You can be extremely precise about when they should occur -by specifying, for example, that a shot has to travel less than 50 yards, start from sand and end in water. Obviously there's endless scope for japes here, whether it be simple stuff like Homer Simpson saying "Doh!" when you hit a crap shot, really specific insults, or just having Arnold Palmer swearing endlessly. This makes it perhaps the most innovative feature to be provided in a golf game in the history of mankind, ever.
Download Links LS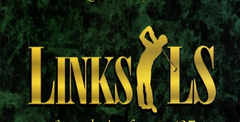 System requirements:
PC compatible
Operating systems: Windows 10/Windows 8/Windows 7/2000/Vista/WinXP
Similar Games
Viewing games 1 to 8