Jack Nicklaus Turbo Golf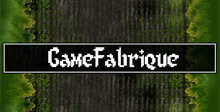 a game by
Cinematronics
Platform:

PC Engine

Editor Rating:

8

/

10

, based on

1

review,

2

reviews are shown
User Rating:

8.0

/

10

-

1

vote
Rate this game:
For a couple of years now, Accolade has owned the rights to produce computer games bearing the name of golfing great JackNicklaus. At first, Accolade's designers concentrated on producing Jack Nicklaus games for PC compatibles, the Amiga, and other popular personal computers. Like some other computer software companies, however, Accolade sees potential in the NEC TurboGrafx-16-and especially in the optional TurboGrafx-CD player.
Jack Nicklaus Turbo Golf is Accolade's first TurboGrafx game. It's available as a two-megabit game cartridge or as a compact disc. Both versions look the same and play identically, but the CD version has five golf courses instead of one and adds a few other features as well. Both versions are extremely welcome, especially since the only other golf game for the TurboGrafx (Power Golf) is rather limited in comparison.
The TurboGrafx version of Jack Nicklaus Golf is so faithful to the original computer version that it even shares some of the same problems-such as the annoyingly slow screen drawing. (Even the version for the Amiga - a computer that draws screens very quickly - has this defect.) Equally faithful is the putting game, which in all versions is extremely difficult to master. It's too bad that both of these features were carried over to the TurboGrafx version, but fortunately Accolade has preserved all of the good features as well. As a result, Turbo Golf is a very strong simulation.
The level of detail in Turbo Golf is superb. Not only can you see every tree, every cart path, and every obstacle, but you can also tell at a glance if you're standing at the top of a hill looking down or at the bottom looking up. Even the crevices in the ground are quickly apparent. There isn't a flat piece of real estate on the whole golf course, it seems, and you'll find yourself endlessly trying to master the ground's irregularities.
Despite this great detail (or perhaps because of it), the graphics are a little fuzzy. It's possible that the computer game screens were transferred directly to the TurboGrafx, maybe losing something in the translation. Some of the colors seem a bit strange, too.
As mentioned above, the cartridge version of Turbo Golf has only one golf course: the Australian Golf Club, where the Australian Open takes place each year. On the CD version of Turbo Golf, this famous course is joined by Japan's Saint Creek, Scotland's Royal Troon, Colorado's Castle Pines, and Chicago's Kemper Lakes. Also on the CD version is an additional game option, match play, supplementing the "skins" and stroke play options found on the cartridge. Finally, the CD gives you Jack's digitized voice and two more musical soundtracks.
The heart of any golf game is hitting the golf ball, and this is the same with either version of Turbo Golf. You start by choosing the type of game you want to play. Stroke play is what you see on TV, where golfers try to finish 18 holes with the fewest number of strokes. Skins is a betting game in which you play to win each individual hole, rather than the entire course; the winner of the hole takes the money, and then you bet again on the next hole.
After selecting the type of game, you choose how many golfers will play, and which golfers are controlled by the computer or other human players. Using the TurboTap accessory, up to four people can participate in Turbo Golf. You can aiso play by yourself, either solo or against computer opponents. The computer opponents range from rank beginners to first-rank pros, with Nicklaus himself offering the stiffest (and almost unbeatable) opposition.
Be aware, though, that taking on computer foes eats up a lot of time. You must stand by while each computer player takes his swings, which means the screen must be redrawn over and over again. That's a slow process in this game.
Next you choose your skill level - beginner or expert - and whether to use the ladies', men's, or pro tees. The ladies' tees are the closest to the hole and the pro tees the furthest from it. (That's the way real golf courses are designed.)
Finally, it's game time. At the beginning of each hole, Nicklaus appears on-screen to offer some advice. Next you see an overhead view of the hole, which you can also access at any time during play.
At the beginner level, the computer chooses a club for you, although you can pick a different one if you like. At the expert level you choose your own club. The manual lists the maximum distances you can expect to hit the ball with each club, but your choice must also be guided by such factors as the wind speed and direction, where the ball lies on the course, and such complexities as whether or not you're shooting uphill or downhill.
Another factor to consider is where you want the ball to land. Aiming straight for the pin isn't always the best idea, because you must compensate for roll and bounce. Your tee shots and approach shots may take a long time to master, but this is golf as it should be. To swing, pay attention to the power bar, not the golfer. You can readjust your golfer's viewpoint if you wish, but for the most part he or she will be facing in the right direction. Then press the I button, wait for the power bar to reach the amount of strength you want, and then press the button again. Now wait for the power bar to fall to the 0 percent line, and press the button a third time.
The higher the power bar reaches before you press the button the first time, the more powerful your swing. Of course, you don't always want to hit the ball with all your power. Stopping the bar before it falls back to the 0 percent line causes the ball to hook (curve left if your golfer is right-handed, or curve right if your golfer is left-handed). Stopping the bar after it reaches the 0 percent line causes the ball to slice (curve right if your golfer is right-handed, or curve left if your golfer is left-handed).
Generally, it's a good idea to always try for a straight shot - in other words, to press the button for the third time just as the power bar reaches the 0 percent mark. Eventually, though, you must learn to use your power, hooks, slices, and the wind to make the best possible shots. That's what makes golf challenging - and exasperating.
Putting, as mentioned before, is difficult in Turbo Golf. Before doing anything else, head to the practice green and learn how to read the "break meter." This meter, which appears at the bottom left of the screen during putts, tells you which way the green slopes. (No part of this game, it seems, is played on level ground.) Then learn how to aim the ball, because Turbo Golf punishes you thoroughly if you don't aim correctly. Finally, learn how to judge the power you'll need for your putts. In this game, it's easy to tap a ball toward the hole and watch it disappear down a grade to rest 25 feet or more from the original destination.
Unlike Power Golf, the first TurboGrafx golf game, JackNicklaus Turbo Golf is a true simulation. You must think about the wind, trees, sand traps, cart paths, and the kind of shot that's required. You're also playing on an accurate re-creation of a real golf course. As a result, Turbo Golf is a difficult game to master. But that also means it won't wear out its welcome in the foreseeable future. All things considered, it's a very good game.
Download Jack Nicklaus Turbo Golf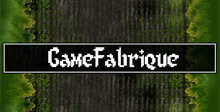 System requirements:
PC compatible
Operating systems: Windows 10/Windows 8/Windows 7/2000/Vista/WinXP
Game Reviews
Jack Nicklaus, the Golden Bear, is a Golf legend who's destined to play on for decades in the minds of linksters everywhere. In fact, he may even play on longer than that now that he's been immortalized in computer software, a Nintendo Entertainment System cart, and now an NEC TurboGrafx CDROM game.
Par For the Course
Jack Nicklaus Turbo Golf by Accolade plays a solid round of video golf, but there's not much in the actual gameplay to distinguish it from other golf games on the leader board.
You can play sob or with either a human or a computer partner. You can also put together threesomes and foursomes of your choice for Stroke Play, Match Play, and Skins, where you set cash prizes fa each hole.
The course display and the game-play are familiar. Onscreen you get a main window with a behind-the-golfer view of the course, a power meter to control tee shots and putts, and an info window that displays distance to the hole, par, and your club and its distance rating. You can display an overhead view of the hole anytime.
To play a shot, you gauge three but-presses on the power meter to hit ball, taking into account wind direc-and speed. And before you hole out you'll likely hit roughs, sand traps, trees, water, out of bounds areas, and golf cart tracks just as in real golf.
Of course, you record your score and keep a running account of some stats such as your farthest drive and the number of total putts.
Going For Disc-tance
However, what enables Turbo Golf to come in under par is the massive amount of course data in its CDROM golf bag. For sheer variety, hardcore golfers will find that Turbo Golf's CDROM data capacity blows Power Golf (see GamePro February 1990), Arnold Palmer Golf (see Game-Pro February 1990), and even the Neo Geo's Top Player Golf (GamePro November 1990) off the course.
You get five 18-hole golf links that according to Accolade are exact duplications of real-life courses. The names are impressive: Castle Pines Golf Club in Castle Rock, Colorado; Royal Troon Golf Club in Troon, Scotland; Kemper Lakes Golf Club in Hawthorn Woods, Illinois; Australian Golf Club in Kensington, Australia; and St. Creek Golf Club in Nagoya, Japan. Hardcore golfers would even sell their video game systems to play these places! You can even take a 360 degree look-around from anywhere on the course.
You also get nine computer players with golf skills that range from terrible to expert. Naturally, the ultimate challenge is to take on the Golden Bear himself.
The CDROM also starts its stuff between holes when Jack Nicklaus shows up to share a hint about the hole. Too bad Accolade didn't opt to use Jack's real voice. Also, the sound effects are crystal clear, and some of the four tunes are actually catchy.
Course Handicaps
Turbo Golf reveals its heritage from the earlier versions for the PC and the NES in two somewhat bothersome ways. When you're on the course, the onscreen colors have the bright red red, blue blue, and green green look that resembles PC and NES versions of the game, not the muted, natural looking tones common to 16-bit video games such as Power Golf.
But what's sure to drive video gamers nuts at first is the slow screen-refresh rate that methodically repaints the display stroke by stroke between shots. Coupled with the NEC CDROM drive's sometimes painstakingly slow data reading rate, impatient duffers might feel like wrapping a golf club around their TG-16's during a bad round. Veteran PC golfers, on the other hand, will find waiting for hardware to catch up with their tee shots all too familiar but it's very much like playing behind a slow foursome in real life golf.
Jack Up Your Game
If you own a TurboGrafx-CD unit and you love golf, go for it. Besides Turbo Golf's literally the only game in town. You'll definitely log long hours with it not just because of the poky play but because it serves up an entertaining, top notch round of video golf, and the variety of courses will compel you to tee up time and again.
ProTips:
The computer lines up tee shots directly at the Hag without regard to hazards or O.B. Always check the overhead view.
Overswing on all holes excep, thepar 3's.
To hit putts straight-on, always position the marker slightly to the right ol the hole.
When Jack says use a 3-mod to tee off, stick with the driver.
Challenge a computer player to learn how to play holes. But remember, they aren't perfect.
The computer always picks the appropriate club to tee-oil at any hole.
Similar Games
Viewing games 1 to 10