Mini Golf Master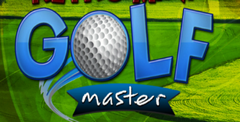 Overview
Every year on my birthday when I was a little kid my father used to take me out for the afternoon to munch on hot dogs and play putt-putt golf. Well, now you don't even have to leave your home or office to get your mini-golf fix thanks to eGames recent release of Mini Golf Master. This is an addicting little game that will have you swearing a blue streak, forgetting to feed the fish, and just plain ignoring your spouse. There are 37 challenging holes that will have you trying just one more game to see if you can lower that score, you also get three modes of play to switch between, so polish up that putter and get ready to play. The first nine hole course is based around a space theme, the next is set in modern suburbia where you can play challenging holes on a pool table, tree house, poker table, and even the kitchen. The course I liked least was the War Torn course, which sets itself in a WWII theme, your balls get shot at by machine guns and blasted by tanks which makes the course maddening. The last course is a mix, in which the computer pulls different holes from the courses and puts them into a nine hole course.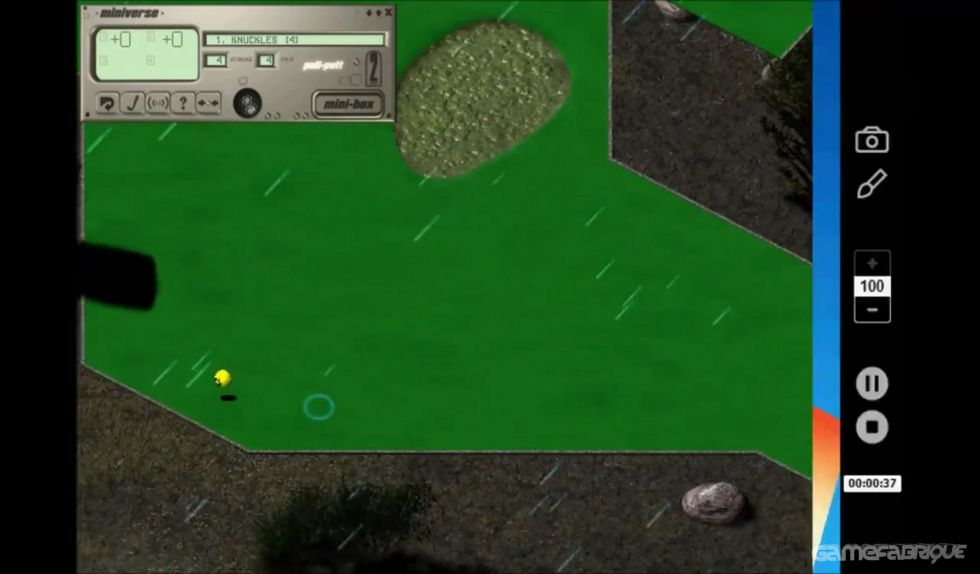 Gameplay, Controls, Interface
This is a very, very easy game to learn. You have two putting methods in the game; one is a pull and putt method with your mouse and the other is the push and putt method. All aspects of Mini Golf Master are designed to have you playing the game within minutes after the installation. The option screen where you can change the course or style of play is very user friendly, which makes the game easy to sit down and enjoy.
Graphics
The graphics are what make this an enjoyable game to play. All the colors are vibrant and all the holes have a personality of their own which the graphics department really brought to the forefront. I think my favorite has to be the course that lets you play on the pool table, front porch, and the kitchen because the designers really made it seem like you are playing mini-golf around your house. The Space course is all right but nothing to knock your socks off.
Audio
The audio in the game is pretty good, especially when you hear the waves crashing against the surf on the Lighthouse hole or you hear the roar of engines when you are playing on top of a B-52 bomber. After a few games though I found that I really didn't listen to the audio that much, so I went ahead and popped a CD into my boom box and jammed to GodSmack.
System Requirements
Pentium 200Mhz, 32 MB RAM, Win 95,98, sound card, 2MB PCI video card capable of 640X480 and 16 bit color, CD-ROM drive, and Direct X 6.0 or higher.
Bottom Line
This is a mighty simple bottom line for me. I found this game very fun and quick to play, so if you don't have a lot of time you can play nine holes in short order. I also found this game to be as addicting as crack. I was always coming back to see if I could lower that score by just a few strokes. So, gentle reader, if you are like me and enjoy mini-golf then I suggest that you go out and pick up this game up and see if you can get a hole-in-one on the tree house hole (yeah, right!!!!!). On that note I will give Mini Golf Master a score of 85/100.
Download Mini Golf Master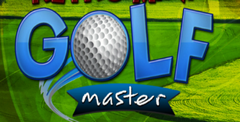 System requirements:
PC compatible
Operating systems: Windows 10/Windows 8/Windows 7/2000/Vista/WinXP
Similar Games
Viewing games 1 to 6