Dead or Alive Xtreme 2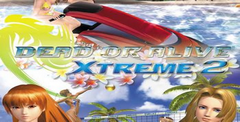 Download Dead or Alive Xtreme 2 and experience a tropical getaway like no other! Choose your favorite characters, participate in beach sports, and enjoy the sun-soaked scenery. Dive into paradise and play now!
Dead or Alive Xtreme 2 is the sequel to Dead or Alive Xtreme Beach Volleyball. A game which when it was released a buddy of mine was obsessed with. Before this series, the girls of the DOA series had been ogled by the eyes of millions. With this series, Tecmo fully embraced this and made a game that was about the sexy fighting girls being playful and getting extra naughty.
Welcome To New Zack Island
Look, Dead or Alive Xtreme 2 has a story, but it is freaking weird, and really who cares about the story in a game like this? The basics of it are that Zack has somehow resurrected his island and it has been rechristened New Zack Island. All of the Dead or Alive babes are here and having the time of their lives. Well, actually, each girl has her own reason for coming to the island and this does make you want to experience each one.
Hey Beautiful!
The graphics on offer here are just pure eye candy. Even before the Xtreme series, Dead or Alive even on the original PlayStation was known for its graphics and at the time of release, this was the best-looking game to have the Dead or Alive name. The previous game was on the Xbox, but with Dead or Alive Xtreme 2, it was on the Xbox 360 so they had a lot more horsepower that they could use.
As a result, the girls look smoother, bouncier, and more real than ever before. These are some of the sexiest ladies you will ever see in a game. What is really cool, is that while they are hot, the girls also have a lot of personality. New Zack Island has a lot going on too so there is a fair bit of variety to the locations of the game.
Beach Bum
While the volleyball is once again back and you need to pick your girl and a partner. There are many other games you can partake in here. The actual volleyball is better than it was in the last game. It is still rather simple, but the gameplay is more challenging this time around which makes it more interesting. You can take part in other games such as pool hopping, beach flags, tug of war, water slide, and butt battle!
Getting to know each girl by making friends with them is a key part of the game. You get to learn what each girl likes and does not like and the more you appease them the more likely they are to be your friend. There is actually a lot to the gameplay here and it is very easy for a short gameplay session to last a few hours.
8.5
I think that Dead or Alive Xtreme 2 is a far better game than people give it credit for. It is the kind of game where it would be so easy to look at the game and say it is nothing more than a game for people to get off to because of the big boobs. I feel that is very harsh as the game is fun to play. The volleyball is well done and more strategic than people think and the mini-games, while simple are a lot of fun.
Pros:
The DOA girls look phenomenal!
The actual volleyball aspect of the game is done far better than you would think
There are lots of things to unlock
You can make "friends" with the girls
There are plenty of fun mini-games to play
Cons:
I do feel that there could be a tad more story
The bouncing boobs may be a bit much for some!
Download Dead or Alive Xtreme 2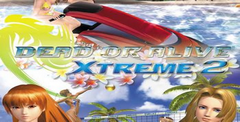 System requirements:
PC compatible
Operating systems: Windows 10/Windows 8/Windows 7/2000/Vista/WinXP
See Also
Viewing games 1 to 8