Order Up!!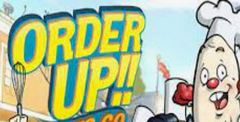 Download Order Up! and become the master chef you've always dreamed of! Manage your own restaurant, create delicious dishes, and satisfy your customers in this fun and addictive cooking game. Fire up the grill and play now!
Order Up! Is a cooking simulator, based around a variety of mini-games. The title has been released for Wii, Android, iOS, Playstation 3, and Nintendo 3DS that was released initially in 2008. The title developed by SuperVillain Studios, and published by Zoo Games, Chillingo, and Funbox Media found moderate success among gamers, but special recognition on the Wii platform. There the game was figured as one of the "Best Wii Games of 2008", "Most Discussed Wii Game of 2008", and "Most Shared Wii Game of 2008".
Homemade Dishes
Order Up!'s highest appraisal comes from its ability to entertain players. The title is a fun, and fast-paced experience that keeps players engaged at every moment. This is what a cooking-simulator, mini-game project, that has a limited budget should look like. Visuals, mechanics, controls, performance, and every aspect of the title are delivered at least at a satisfactory level, which is exactly what you would expect from a game like this.
The game functions on a challenge, goal-oriented style which pushes players to try and achieve five-star performances, either by unlocking recipes, impressing critics, or delivering special and custom dishes to returning customers. Order Up! Shines brightest on the Wii, because of the motion controls that are used to cook the meals, which aside from the Playstation Move, is a feature unseen on the other versions of the game.
Chef's Journey
Players assume the role of a rookie chef with a burning passion for cooking that arrives at Port Abello, one of the most prestigious culinary locations known. After initial struggles to learn the essential cooking skills at a fast-food joint, this chef goes on to purchase a diner. Here players will expand and augment their business by purchasing and managing new restaurants. The game also has a chef's competition called Fortified Chef Competition, which is a challenge that comes around town and defies the best chefs in the area to prove their abilities in an important culinary stage.
Overall, the title focuses on a more fast-paced, resource management, and logistic aspect than some of its counterparts. These mini-games, test the player's ability to manage up to four restaurants with excellence and encompass non-cooking mini-games to ensure that the restaurants function properly and smoothly.
Ultimately, the game only has multiplayer modes available on Wii, and Playstation 3, while the other versions offer only single-player mode. The motion controls also make this game way better than its other versions, and a great soundtrack developed by Robb Mills wraps this title up.
Conclusion
Those who like these mini-game titles, which aren't necessarily cooking-related will enjoy this game. A title such as Cooking Mama, Diner Dash 2: Restaurant Rescue, or Overcooked will provide fans of these games a lot of enjoyment as well, this is overall a simple, fun, and entertaining game.
8
Order Up! Doesn't aim to be a grandiose title, but something easy to consume and enjoy, and it delivers perfectly on that.
PROS:
Very Fun
Simple Mechanics
Varied Mini-Games
Fast-Paced Action
Accessible Challenges
CONS:
Low Replayability
Only Four Restaurants To Manage
Download Order Up!!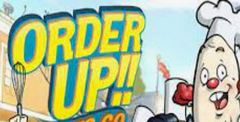 System requirements:
PC compatible
Operating systems: Windows 10/Windows 8/Windows 7/2000/Vista/WinXP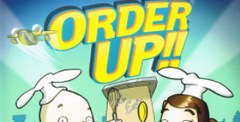 System requirements:
PC compatible
Operating systems: Windows 10/Windows 8/Windows 7/2000/Vista/WinXP
Playstation 3 Screenshots
See Also
Viewing games 1 to 8