Purble Place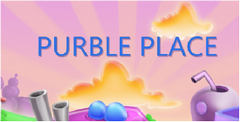 Download Purble Place and rediscover the charming collection of mini-games! Challenge your mind with Purble Pairs, hone your baking skills in Comfy Cakes, and create stylish outfits in Purble Shop. Enjoy family-friendly fun and play now!
Purble Place is a game that is aimed at teenagers and pre-teens. However, I feel that there is actually enough fun here that anyone can have a go and enjoy themselves with Purble Place.
Windows Vista
Am I really talking about Windows Vista right now? Well, that is the origins of Purble Place. It originally started life as a free game that was part of the Windows Vista OS. It built up a bit of a cult following (kind of like Minesweeper and that weird skiing game did) and now it can be played on Windows 10.
Three In One
The shtick of Purble Place (often misspelled as Purple Place) is that it is actually three games in one. These are puzzle based games and I would say that there is a high chance that there is at least one game out of the three that you will like. Presentation wise, Purble Place is not going to blow you away (and this was the case when it was first released too) but it is pleasant enough. Gameplay is available at different difficulty levels. While this is a "kids" game, the harder difficulties are rather challenging.
Purble Pairs
The first game I want to talk about is Purble Pairs. As the name suggests this is the classic game pairs. It starts off simple with just a few pairs, but as you progress more pairs for you to find get added. What I like about Purble Pairs is that first of all pairs is a game that I have always found very relaxing. This version though also has special cards that do special things. Joker cards, for example, will find another pair for you. A clock card gives you more time, Master Chef who will find all the pairs that are food! These are fun and when you get the chance to use one it is actually quite exciting.
Comfy Cakes
This reminds me of a more basic version of the game Overcooked. The idea of Comfy Cakes is that you are a chef and you will be needing some Spider-Man levels of hand-eye coordination when you get to the later levels. Orders come in for some delicious cakes and you need to get all of the ingredients off the conveyor belt. You need to get the right shape of cake, the color of batter and so on. You can only mess up three orders before it is game over. The higher the level, the faster and more complicated things get. This is one of those games where you have to try and think two or three moves ahead. It is fun and one of the more nerve-wracking games in Purble Place.
Purble Shop
I would say that Purble Shop is my least favorite of the three games. The idea here is that you need to help a little dude look sharp. The AI is going to decide the colors of up to five different aspects of the person. These are their eyes, nose, mouth, clothes, and hat. It is not all five on the earlier levels. The AI will give you the colors and then you need to figure out what body part is what color.
The early levels are super simple as if you guessed a couple right but got some wrong, the AI tells you what ones you got right. On the higher levels, this is not the case. It will tell you what color you got right, but not for what body part. This is pretty tough and gives you a real mental workout.
I think that Purble Place is a pretty neat game and back in the day it was something fun that as included with windows. I can see why it has a bit of a cult following with people who had Windows Vista a few years back and I do actually think there is a fair bit of charm here. If you ask me Purble Pairs and Comfy Cakes are two games that are actually really fun, Purble Shop, on the other hand, was not something I really enjoyed.
7/10
Pros:
Charming presentation
Three games in one
You may get some strong nostalgia feelings
Purble Pairs is a fun take on pairs
Comfy Cakes is exciting, fun and nerve-wracking
Cons:
Purble Shop is kind of boring
Not exactly a new game
Download Purble Place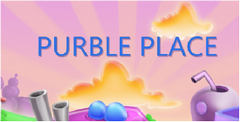 System requirements:
PC compatible
Operating systems: Windows 10/Windows 8/Windows 7/2000/Vista/WinXP
Game Reviews
If you've been using a PC for a long time chances are that you've at least heard of Purble Place, after all, it came preinstalled with Windows. Now, having mentioned that of course, you shouldn't expect something too flashy or surprising coming from it. However, nowadays it doesn't come pre installed anymore, so people have forgotten about it for a while now. This game was more complex than Minesweeper and Solitaire, and you could think about it as a Candy Crush. But was this basic, pre-installed game any good? Or was it just more storage filling included in every copy of Windows. Well, let's talk about it.
About the game
Previously we compared Purble Place to Candy Crush, however, it is mostly in the sense that it's a really colorful game that anyone can play. While it is originally intended for the younger audiences, almost as one of those cartoony educational games. But even with how simple it is, it is basically a small compilation of mini-games to kill some time. It has pretty illustrations and sounds that go with the colorful theme of the entire game. While Minesweeper can be frustrating sometimes, Purble Place is kinda the opposite of that.
The mini-games
There are basically three different mini-games in Purble Place, all unlocked from the beginning. There's the purble pairs, a simple game that consists of memorizing the location of cards in a table and matching the couples. As you progress it would get a bit harder by giving you a look for less time to the location of cards and such. Even with this it never really gets tough so it's not too complicated.
THere's also a game about making beautiful and colorful cakes or at least decorating them. The base of the cake will move on an assembly line and you'll have to add all the decorations to it. But you'll have to do it to make it match with a picture shown to you in the top part of the screen.
And then there's also the purble store, here you'll pick up different clothes and accessories. Of course, you have to make it match as well as you can, and the AI will be the judge of how well it is going. This one is a little bit challenging, you'll have to learn all the patterns and components that go well together to get the best results.
Purble Place is a game released in 2007 and it came preinstalled on windows computers. That being said, you really shouldn't get into the game expecting a masterpiece on the level of The Witcher 3 The Wild Hunt. But it is actually a fun, small game for players of all ages. It's not something you get to sit and play for long periods, but it's nice for killing some time. And it certainly is less boring than Solitaire.
5
The varied mini-games allow you to choose just one of them if you don't feel like, for example, decorating a cake. And you get a feeling of progress too, which is a nice plus. It is also less frustrating than MineSweeper. The game is enjoyable, but it isn't really anything special or good, it's just a time killer.
Pros
Cute designs
Full of colors
3 mini-games in one title
Cons
Almost exclusively for kids
Gets repetitive
I have a real blast from the past for you today as we look at Purble Place! This is a classic game that was on PC back in the Windows Vista days (although I am sure it was also there for Windows 7) that I had some fun with. It is basically a mix of a few different games and today I am going to have a look at all three of the games that make up this fun and somewhat forgotten collection of games.
Purble Pairs
The first game that we are going to talk about that is in Purble Place is Purble Pairs. Have you ever played pairs before? Well, that is pretty much what we have here. However, there are a few key differences. There are different difficulty levels here the easier the game, the fewer tiles you have to turn over. Where the game becomes fun is with the special tiles that can be flipped over. These range from one that will automatically find a pair to another that will rotate the tiles on the board. While a game of pairs may not seem all that exciting, this has more than a few tricks up its sleeve to make it more fun.
Comfy Cakes
Next up in Purble Place we have Comfy Cakes and I would probably say that this is the game that most people remember when they think of this game. This is the most addictive game out of the bunch if you ask me. It is a game where you are working in a cake shop and you are tasked with making various cakes. From the shape of the pan, the color, the filling, and so on. You have to take what the customer wants and then make it. You do this with conveyer belts and it is way more challenging than you would think. As you progress through the game, the orders the customers will give you become much more difficult. This is a style of gameplay that is still used in various cooking games to this day!
Purble Shop
My least favorite of the three games that make up Purble Place is Purble Shop. Even back in the day and not just when I replayed this game for this review, I had a hard time getting into this game. the idea is that you are in a toy shop and there are these Purble toys, action figures, plushies, or whatever you want to call them that are randomly made. The idea is that you have to try and figure out which combination of items are used to bring this little fellow to life. I just cannot get into this at all and end up just randomly clicking around and hoping for the best. I can see why some people would dig this, but it certainly is not for me. It is a shame too, as visually this game has perhaps the most personality going for it.
7.5
I know that this seems like such a basic collection of games and in many ways, that is exactly what Purble Place is. However, back when I had this not so great E-Systems computer at the place I worked which had Windows Vista and this game pre-installed, I had a blast with it, especially when I was supposed to be working. If I am being honest, if you never played this back in the day, there is not much reason to now. However, if you do have strong or even faint memories of this game, give it a try, you may be surprised at how well Comfy Cakes and Purble Pairs hold up.
Pros:
I still think that Comfy Cakes is a pretty good game
Purble Pairs is a way more fun version of pairs than you would think
I like the overall personality of the game
It was fun to go back and play this and remember when Windows Vista was going to be the greatest thing ever!
Cons:
I am not a fan of Purble Shop at all
Unless you played these games back in the day, there is not much reason to play this
Similar Games
Viewing games 1 to 16