Minesweeper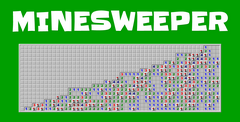 Click the "Install Game" button to initiate the file download and get compact download launcher. Locate the executable file in your local folder and begin the launcher to install your desired game.
One of the oldest games to make its way into computers, Minesweeper became a classic. At the time there weren't many games available and anything that resembled a way to spend time and have fun was interesting, to say the least. Granted it would be years until videogame took various leaps to actually create new worlds, and realities, but games like Minesweeper rarely go out of style. And that happens for one simple reason - puzzles and logical challenges are part of humanity.
The game was released originally in 1992 by Microsoft under the name Minesweeper, and it created what has become known as minesweeper-type games.
Tread Very Carefully
Minesweeper is a game that offers very little in the ways of graphics, adventure, or even gameplay. It has a very simple premise that involves solving a puzzle based on numbers and the eminence of failure from players. The game itself renders on a window from Microsoft systems and functions in a manner where players are tasked with figuring out where the mines are. Ultimately the goal is to uncover the entirety of the map, thus finding victory by being unable to click a mine or reveal new positions.
The game starts with a blank canvas constituted by two hundred and fifty-six cells. Each individual cell is attributed to a different condition. Those conditions vary from actual mines to distinct numbers which address the proximity to the losing condition (i.e the mines). From there players can encounter three sets of cells: unopened opened, or flagged. The first two conditions are game-based and represent either a cell that was unclicked or a cell that was revealed by the player. The latter - the flagged cell - however, is player-based and is a cell that is marked as a potential land mine by the player.
The Numbers Mason, What Do They Mean?
In Minesweeper, there isn't any resemblance to a "modern" game. Minesweeper revolves around windows with random assortments that task players with uncovering the position of mines. The core mechanic comes from a logical problem that involves players selecting a cell and being provided with the results of the six surrounding cells. From there the numbers indicate the number of cells from which a mine is present, what comes next is a pursuit of revealing the entire map.
For players who enjoy puzzles, or games such as naval battles where the main goal is to find out where the enemy has placed their units. Here players have to play against the machine, and this is probably what has granted the most longevity to the Minesweeper game. It has become a very old-fashioned, and honestly an antiquated game. Games like this aren't made anymore, and there's a reason for it - they are too keen to board and logical games to hold the attention of a younger generation.
Conclusion
Minesweeper is a game that will attract old gamers or fans of logical games such as For Your Information, Hex, Bejeweled, Sudoku, Tetris, and other logical games that are similar to this game.
7
Players that enjoy puzzles and logical challenges will certainly enjoy Minesweeper, even if it is a niche game.
PROS
Random Levels
Highly Replayability
Very Intriguing Puzzle and Challenge
Easy To Understand
CONS
Hard and Slow Paced
Players Can Have a Hard Time Enjoying This
Hasn't Aged Well
Download Minesweeper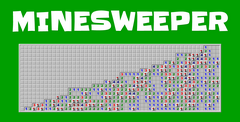 System requirements:
PC compatible
Operating systems: Windows 10/Windows 8/Windows 7/2000/Vista/WinXP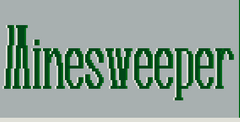 System requirements:
PC compatible
Operating systems: Windows 10/Windows 8/Windows 7/2000/Vista/WinXP