Fallout – Vault 69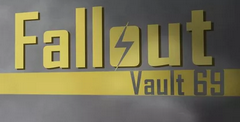 Click the "Install Game" button to initiate the free file download and get compact download launcher. Locate the executable file in your local folder and begin the launcher to install your desired game.
When you see the name, Fallout – Vault 69 you know that the name is not clever, but man is it funny and makes you smile. The Fallout series is awesome and it is the kind of game that is just ripe for an XXX parody. As someone who loves Fallout, I was all in with this and I feel that if you have an interest in the Fallout games, you will get a chuckle and a little excited over what this game is offering.
Life In The Vault
The story of Fallout – Vault 69 is pretty much what you expect. You are living in Vault 69 and you are trying to get by and of course, you are trying to get laid as well. I found the whole game to have a bit of a tongue in cheek kind of vibe with its storytelling. The characters you come across are interesting enough and there are plenty who have their own story paths for you to go down.
One thing that I found interesting is that like the real Fallout games, this one will allow you to mold the character in the way you see fit by making certain choices.
That Fallout Style
I found the style of the game to be very appealing. Fallout is at its best when it is embracing that kind of 50s charm and this game does it very well. The character models and the locations that you will be heading to all have tat retro, but also futuristic vibe and it is very fitting for a game that has the Fallout name.
The characters are pretty hot so if you are here for the lewdness, you are going to be very happy. They have a cell-shaded kind of art style here and it is pretty much a perfect choice for a game like this if you ask me. The only thing I am not massively into is the music. The game has this one track that feels like it just loops over and over again. It has a kind of 50s style to it so it is fitting, but it is so loud and it goes on forever.
Smooth Moves
This is part visual novel game and part point and click adventure game. You will be engaging in many different conversations with characters that will move the story and your relationship with that character along. The way you deal with each character will have consequences for your life going forward. Fallout – Vault 69 offers exactly what you would expect and want from a game that has some deep visual novel roots.
The point and click stuff is rather basic, but you click on who you want to talk to, interact with, bang, and where you want to go. I do like how it tries to keep things interesting with what are best described as mini-games. For example, you can take part in a math lesson where you have to click the right answers in a set period of time. There is even a basic table tennis game where you need to click the ball back to your opponent.
8.5
I had a fun time with Fallout – Vault 69. It has a kind of charm to it that is hard to explain, but if you have played the Fallout series, I am sure you will get a kick out of this. It has a lot of dialogue options and I appreciated the way that they tried to keep things interesting with the rather basic mini-games that the game has to offer. I do feel that the game is going to be fun for everyone, but even more so if you are a fan of the Fallout series.
Pros
The perfect lewd game if you love the Fallout series
The art style is great
I love the retro 50s vibe that the whole game has
The choices you make feel like they matter
There are mini-games to keep things interesting
Cons
That music is way too loud!
The music is also very annoying in general
Download Fallout – Vault 69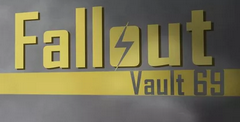 System requirements:
PC compatible
Operating systems: Windows 10/Windows 8/Windows 7/2000/Vista/WinXP
Similar Games
Viewing games 1 to 3