Kamesutra DBZ Erogame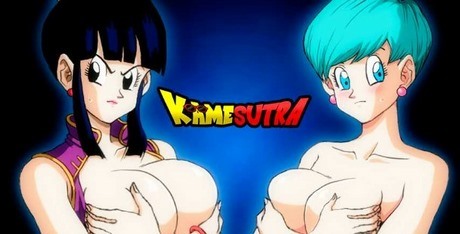 Download Kamesutra DBZ Erogame and immerse yourself in a sultry adventure with your favorite DBZ characters! Explore a world of passion, make choices, and unlock steamy scenes. Can you handle the heat? Play now!
Kamesutra DBZ Erogame is the latest lewd game based on the DBZ universe and I have to say that it is one of the best ones I have played! I say this and the game still is not even finished yet. This is an absolute lewd love letter to fans of the series and that is exactly who this game is made for! I think that if you are not a fan of the series, you could still play this and have fun, but much of the charm is probably going to be lost on you.
Master Roshi!
If you are a Dragon Ball Z fan then no doubt you know that Master Roshi has always had a bit of a pervert vibe about him! Well, Kamesutra DBZ Erogame is embracing that fully as it is his adventure that we are going on in this game. While he is trying to collect the Dragon Balls like always in a DBZ story, he is also trying to grope, bang, and spy on as many sexy ladies as he can. This is a very fun parody that has your favorite characters, Bulma and Chichi are here for example and I am sure many more are going to show up too.
Explore And Enjoy
Kamesutra DBZ Erogame is a lewd RPG for the most part we will be controlling Master Roshi as we walk around and take on various quests. There are fetch quests, combat, and so on. On occasion, you will have to call in another character to do something for you. I love the idea of this, but you have to always go back to the boat to get the other character! This is a bit of a chore and something I would like to see streamlined. As well as the main RPG gameplay there are some mini-games too such as a lewd cooking game and a hilarious strip poker mini game too!
That DBZ Charm
So far, I have enjoyed the story and the gameplay of Kamesutra DBZ Erogame, but what really makes this one of the best Dragon Ball Z lewd games is the presentation. They have captured the show perfectly here. The actual gameplay portion has a Super Nintendo kind of style to it that I think is awesome. From a "normal" screenshot, you would believe that this is a legit 16-bit Dragon Ball Z game! The lewd content and character portraits are also fantastic and have a lot of charm to them as well as look sexy. In the version I played, not all of the lewd content had been put in so some of it was basic drawings, but you still get a good sense of what is to come!
9
Even though the developer needs to finish a few things, Kamesutra DBZ Erogame is a game that I had a blast with. I do feel that you need to be a fan of Dragon Ball Z to truly appreciate what this game is offering. It is a very well made and fun parody and the gameplay is actually way tighter than most lewd RPGs that are based on the DBZ franchise. If you love the series like I do, you have to play this game.
Pros:
This is a tremendous lewd Dragon Ball Z game
The story is very amusing and Master Roshi is hilarious
I liked how there were mini-games and lots of quests to do
The presentation looks like it could be a real DBZ game!
Cons:
Some of the lewd scenes are not finished in the current version
You do need to be a Dragon Ball Z fan to really appreciate what has been done here
Download Kamesutra DBZ Erogame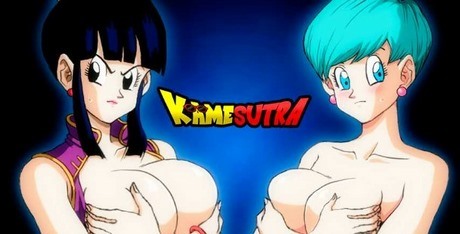 System requirements:
PC compatible
Operating systems: Windows 10/Windows 8/Windows 7/2000/Vista/WinXP
Similar Games
Viewing games 1 to 8