Hatsune Miku: Project Diva F 2nd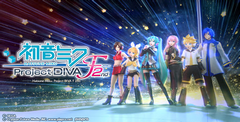 Click the "Install Game" button to initiate the free file download and get compact download launcher. Locate the executable file in your local folder and begin the launcher to install your desired game.
In Hatsune Miku: Project Diva F 2nd, you are invited to join the popular virtual idol, Hatsune Miku, in some of her most popular songs. The game includes a lot of DLC, with new songs coming out every two weeks after the initial release of the game.
Besides DLC, the game comes with an original set of 42 songs to play, which means you'll be kept busy keeping up with this rhythm game for many hours of play.
Gameplay
The game is a sequel to Hatsune Miku: Project Diva F, and is set up to play just like it. The songs not only include Hatsune Miku's voice, but also other vocaloids such as Len and Rin Kagamine. Most of the game takes the form of rhythm games, where you need to touch a sequence of buttons on your controller in time to the music.
Here the game shifts away from normal rhythm games, which leave you repetitively pushing buttons, and makes it a bit more challenging. Not only do you have to follow the beat, but the notes can appear anywhere on the screen, leaving you with a wild dash to get all the notes in the correct order.
Modes for every skill level
This game is very challenging! New players may struggle to deal with all the different controls required to play the game. Even the most advanced player may find themselves struggling on the hardest mode. The game requires you hit at least 80% of the notes to clear it, which isn't easy.
Luckily, the developers seem to understand that a new player will be overwhelmed by something that would bore a top player and has made a succession of modes to make the game enjoyable for everyone. Although the easiest mode is anything but easy, it is much less of a challenge to new players. On the flip side "Extreme mode," the hardest level, is extremely difficult for everyone.
Other mini-games
While the bulk of Hatsune Miku: Project Diva F 2nd involves playing through all the songs and DLC, they also offer other mini-games for your entertainment. This includes the popular "Edit mode" Which lets you put together your own songs with Hatsune Miku.
There's also the Diva Room, which lets you set up and accessorize a hangout location for you and the vocaloids.
This is one of the best rhythm games of all time. The developers have really hit the right notes with making a game that is challenging, yet still accessible for new players. Combine with that the sheer variety of things to do and the large amount of DLC readily available and this game is a true winner.
9
If you're a fan of rhythm games or Hatsune Miku and are looking for something a little different, Hatsune Miku: Project Diva F 2nd is a great game to add to your collection.
Pros:
Innovative Rhythm Game
Extremely challenging
Endless gameplay options
Cons:
May not appeal to some players
Download Hatsune Miku: Project Diva F 2nd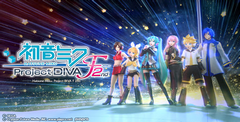 System requirements:
PC compatible
Operating systems: Windows 10/Windows 8/Windows 7/2000/Vista/WinXP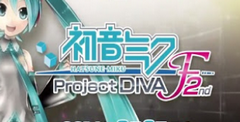 System requirements:
PC compatible
Operating systems: Windows 10/Windows 8/Windows 7/2000/Vista/WinXP
Game Reviews
Vocaloid is definitely one of the most interesting things you can find in the music world, and that's a big world. But when it comes to Vocaloids, the main and most popular one is Hatsune Miku. One of the first entirely digital pop-stars in the world, Miku has become a part of pop and technoculture. A digital singer that sings with a completely digital voice finds herself comfortable inside a video game. Here we'll talk about Hatsune Miku Project Diva F 2nd, a game released for the PS3 and PSVITA.
Rhythm games like Guitar Hero and Rock Band are really popular, but Hatsune Miku games are divergent and don't even require any peripherals to pay. So, let's talk about this game and see if it does justice to this digital diva.
About the game
Hatsune Miku Project Diva F 2nd is an interesting game in many ways, but there's not much to talk about it if you're looking for a story or a lot here. ¿While you play the game the background plays amazing music videos that are sometimes affected by your performance. Unlike many rhythm games, there's no plot to follow here, and each individual song has its own, unique music video.
Gameplay
We mentioned that you don't need peripherals to play this game, aside from your PS3 controller or your PSVITA of course. But that doesn't mean the game's easy or that you won't feel as much as if you're following the rhythm as you would if you were playing with instrument-like controllers. The gameplay is incredibly fast-paced and can get to be really hard, so you'll need to practice a lot to finish some songs, let alone to get a perfect score.
In this game, you don't get a stripe where the notes will fall and you're trying to press the buttons on that line. Here the buttons you need to press will appear in all kinds of crazy formations around all the screen. Many times the really bright and colorful music videos playing in the background can be really distracting. You need a special kind of concentration to beat some of the toughest songs here.
Unlockables
There are a lot of things to unlock aside from songs in this game. YOu can unlock different costumes and objects. It's great especially if you are a Miku fan, and there are a lot of other vocaloids here so this game has a lot of content to enjoy.
This is one of the fastest and craziest rhythm games around. The gameplay reminds us of a PS2 game called Guitaroo Man, but this one really takes it to a different level. The visuals are incredible, and since Miku is a digital idol in the real world, you could say that the game has hyper-realistic visuals.
8.5
The songs are varied and they can range from slow melodies to hyper fast-paced tracks. Even if you're not a Hatsune Miku fan you're going to love this game, and maybe it is a great starting point if you're looking to get into Miku's music.
Pros
Great Visuals
Excellent music
A lot of unlockables
Fun gameplay
Addictive
Cons
Too many flashing lights sometimes
The learning curve can be too tough
Playstation 3 Screenshots
Similar Games
Viewing games 1 to 8