Hikari Clover Rescue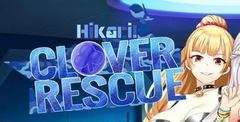 Download Hikari Clover Rescue and join a team of brave heroes on a daring mission! Solve puzzles, fight enemies, and rescue the captive Hikari in this charming adventure. Ready to save the day? Play now!
Hikari! Clover Rescue is an anime erotic and sci-fi visual novel from developer Toffer Team, where the protagonist, in the company of busty babes, rescues Japan from the not-too-distant future from a dangerous corporation.
Evil corporation's secret plans
Imagine this: the Japan of the future. Twenty to thirty years from now. Huge companies are gaining power and climbing into the state apparatus to impose their laws on everyone. They want to expand their sphere of influence enough to completely rule the world. As many times as they tried to do it politically and through bribery, they failed, so the Corporation decided to resort to a more workable method. This effective method is an old talisman, which has the most powerful power. The amulet is made in the shape of a clover. People still don't know how to use this ancient power. A corporation has kidnapped three women right out of the middle of a Japanese city to become the bearers of these amulets. The evil capitalists will do anything to curb this power and will not stop in their tracks.
The protagonist and his team
The protagonist is an assassin for hire, a madman who has experience in scouting and foiling the plans of the big Evil players. You will act on his behalf. At the same time you will be accompanied by four anime cuties. The goal of the protagonist is to stop the development of the corporation and reveal their crazy plans to the public.
Let's get to the female characters:
Kasumi. A blue-haired and blue-eyed woman who wears an officer's overcoat. The overcoat is over her bare body - with a giant slit. This girl owns her flying device. She is often shy. Kasumi is naturally shy, but that does not prevent her from making friendly relationships with people. She understands modern technology, which is why she can help make great strides in foiling the Corporation's plans.
Red-haired baby Akane. Her hair is long, which makes her look like a real princess. However, appearances are deceiving, as this babe always acts sassy and she always has a lot of energy. She is hardened, because a long time ago Akane became an orphan.
Hurrah. A secret agent of our team who infiltrates the most hidden corners of the Corporation. She traded in her looks for this evil financial machine - she was a model. When she learned reliable information about this company, she immediately began looking for ways to spy on and subvert the Corporation's plans. Ah, what purple eyes and long white hair she had. Urara's appearance is her killer weapon.
Shizuka. She can only be introduced in one sentence and that would be enough. A girl with the widest hips that drive everyone crazy. Men are made complete fools and madmen when they are in the same room as Shizuka.
Elizabeth. You'll find out about her when you play Hikari! Clover Rescue
Download Hikari Clover Rescue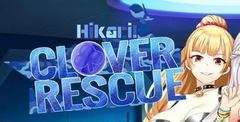 System requirements:
PC compatible
Operating systems: Windows 10/Windows 8/Windows 7/2000/Vista/WinXP
See Also
Viewing games 1 to 8