March Madness 99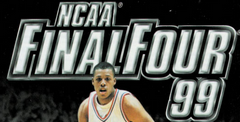 a game by
Electronic Arts, Inc.
Platform:

Playstation

Editor Rating:

7

/

10

, based on

2

reviews
User Rating:

8.0

/

10

-

1

vote
Rate this game:
See also:
Basketball Games
EA Sports is hittin' the college courts for another round of hoops with March Madness '99. While a lot has been improved over last years hot title, a few kinks in the frame rate and control may keep MM99 from repeating as the PlayStations national champ.
All Roads Lead to Rupp Arena
March Madness '99 features a sweet lineup of 107 Division I mens teams and 16 Division I women's teams. Old-schoolers will also find a collection of 20 all-time great men s teams, such as the G-town Hoyas of '83 or the power-house Kentucky Wildcats of '96. In addition to MM99's standard play, hoopsters can gun for glory behind the arc in Three-Point Shoot Out mode or in free-for-all Arcade mode.
March Madness 99s best feature, however, is its Dynasty mode, which enables hardcore simsters to play multiple decades as their favorite school. Plus, as your seniors graduate, its up to you to fill their vacant roster spots by recruiting incoming freshmen.
Full-Court Pressure
MM99 sprints out of the locker room with better graphics than its predecessor, including more detailed player models and sweeter-looking arenas. EA Sports has also incorporated new animations, like leaners, fadeaways, and cross-over dribbles.
Yet. like a lot of EA Sports titles this year, the frame rate isn't as smooth as it should be. The control could also use a little fine-tuning: Using the analog sack proves a bit sluggish (the directional pad works much better), and the juke moves should be more effective. More often than not, the cross-over dribble does nothing to improve your position or to help you blow by your opponent To MM99s credit, however, there are a wealth of offensive, defensive, and inbound plays to choose from, all of which can be programmed for on-the-fly use.
It Ain't Over Yet
Even with its obvious frame rate and control flaws, there is some solid action to be had on MM99s hardwood; and when the final buzzer sounds, March Madness '99 offers the most complete college-hoops sim experience. But with NCAA Final Four '99 in the works (see "Sports Pages Previews"), you'd do well to tip off with a rental while you wait for the verdict on Final Four. This year's championship is still up for grabs.
ProTips:
Work the ball around the perimeter and look for the open J: Greedy gamers will get no glory!
Study your defensive and offensive piays. Your success will depend on knowledge of your team's strengths and weaknesses.
If you get double-teamed in the high post, work the ball into your center for a Jam.
Fast breaks are inherent to big scoring runs: Crash the boards, then pass the ball upcourt to your speedy point guard.
If you meet resistance in the paint when penetrating with your point guard, kick the bail to your shooting guard, who should be open for a jumper.
Graphics
The player models and stadiums look great, and the animations have been improved to include fadeaway jumpers and leaners. Unfortunately, the frame rate isn't up to championship speed.
Control
The control is MM99's biggest sore spot: Players coast around the court like in the Lives of old, and the games analog control needs more fine-tuning. The games juke moves just aren't as effective as they need to be.
Sound
Active in-game effects, crowd chants, and accurate school fight-songs create an immersive college atmosphere. The hip-hop scratch beats of the legendary DJ QBert definitely give March Madness some musical flava.
Fun Factor
Frame rate and control hiccups aside, March Madness '99 is a fun college-hoops sim. The addition of the Dynasty mode, historical teams, and accurate conference tournaments gives MM99 impressive depth that's lacking in other collegiate hardwood titles.
Download March Madness 99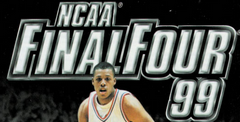 System requirements:
PC compatible
Operating systems: Windows 10/Windows 8/Windows 7/2000/Vista/WinXP
Game Reviews
People say:
7
EA has taken big strides in improving their basketball lineup. Granted. March Madness 99 is nowhere near as innovative as NBA Live 99. but its TV-style presentation and fresh animation offer an interesting twist to the somewhat stagnant genre. While MM 99 is not as exciting as Final Four 99, it is technically better as well as much nicer looking. This is not a "hold-down-Turbo-and-jam" basketball game. In fact, if you can bust the lane and dunk more than four times a game, you're doing well. This one requires strategy. Setting up plays as you drive down court, using icon passing to take advantage of the open man in the post, etc. Plus, lots of fake shooting and passing to draw defenders away from the ball is key. In short, it's the way a basketball game should be played. A few things bug me, though. Switching to the player nearest the ball doesn't work very well. It's quite sluggish actually. Speaking of sluggish, the frame-rate is too slow and at times jerky. Plus it'd be nice to a have a season mode rather than the somewhat confusing Dynasty Mode. In short MM 99 is on the right track but doesn't quite hit the mark. The slow gameplay really brings it down, especially for multiplayer. It's still a competent title, but you may want to rent it along with Final Four 99 to make your own call.
6
Even though I much prefer college football to college basketball, I still had high hopes for this one. I'm glad to report that on almost all counts, March Madness 99 delivers big-time. It's got everything a sim fan could wish for: a great presentation and atmosphere, plus plenty of options. So why the 7.0 score? The game suffers from sloppy control (especially analog) and a poor frame-rate. If you can get past this, MM 99 is excellent.
7
Staying true to the whole simulation style of play EA is known for, March Madness 99 is a pretty basketball game with solid play for the college b-ball fanatic who's into realistic moves and stats. Problem is, outside of the gameplay, these nice-looking graphics make for some unacceptable slowdown. And if there's one thing you don't want in a fast-paced game of hoops, it's slowdown. Overall, it's good but I prefer Final Four.
7
March Madness is so close to being the game I wanted, it hurts. Simple gameplay and deep, deep coaching options are the highlights. I can't tell you how cool it is to set individual rebound aggressiveness and inbounding plays. EA has thought of everything-except for fluidity. The frame-rate is just bad and is tough to deal with when coupled with the slow game speed. Pop in Final Four and then play MM and you'll see what I mean.
Other Games by Electronic Arts, Inc.