NBA 2K8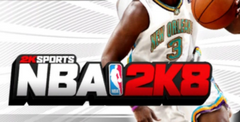 Click the "Install Game" button to initiate the file download and get compact download launcher. Locate the executable file in your local folder and begin the launcher to install your desired game.
It is kind of crazy to go and look back at a game like NBA 2K8, it is even crazier to think that even though this is an older game in the series, it was still the ninth game in the franchise! I think that this was released at a time when the 2K series still had a lot of heart and soul and was not all about microtransactions. I had way more fun playing this game than I thought I would have, so much so that I ended up going down a rabbit hole where I played some of the older 2K games and I had an awesome time doing so.
New To The Series
I want to start by talking about what NBA 2K8 brought to the series for the first time. I remember people being very excited for the slam dunk contest that was added to this game. You have 30 seconds to pull of dunks with the use of flicking the analog stick in various directions. You can add various props to make your dunk more spectacular and score yourself more points. They also put in this three-point shooting contest which at first I was like "meh" but this was even more addictive than the slam dunk contest!
Both Ends Of The Court
For an older basketball game, NBA 2K8 plays pretty damn well on the court. Things may be a tad stiffer than they are now, but I do like how the game is not just all about offense. Sure, you can pull off some very cool moves, fastbreaks and there are plenty of plays to choose from. However, you also need to try and read the game very well to get steals, rebounds and try to force the opposition into mistakes. I was actually surprised at how well this game held up after all these years.
A Ring For The King
The main game mode sees you picking a franchise and trying to lead them to glory. They still have this in modern NBA games, but it has taken a bit of a backseat to all the microtransaction garbage that 2K are all about these days. In NBA 2K8, it is just a much more straightforward experience and that is something I really liked about the game. I played through about a season and a half as the Chicago Bulls and have a good time doing so.
That TV Style Presentation
Ever since the first game on the Sega Dreamcast, impressive TV style visuals have been a hallmark of the 2K series. In NBA 2K8 the game once again is going for that TV style presentation. With impressive looking character models, decent animation, halftime reports, pre-game showcases, and so on. Even though the game is "old" it is still pretty well done, just a bit rough around the edges by today's standards. The play by play does tend to repeat a bit much and also the volume of the play by play is all over the place. Sometimes it is way too loud, other times it is very quiet.
8
I had way more fun with NBA 2K8 than I thought I would, I ended up playing the Xbox 360 version, but from what I can remember the other versions of the game are pretty much the same. It plays a solid game of basketball and it is well worth playing if you have become a bit jaded with the way the 2K series has gone in recent years.
Pros:
I liked how it was not full of the modern 2K games microtransactions crap!
On the court, this plays a fine game of basketball
I liked the new slam dunk contest and 3 point contest game modes
Taking a franchise to the top of the NBA is as addictive as ever
Cons:
It is a bit rough by today's standard
The audio in the game is kind of all over the place
Download NBA 2K8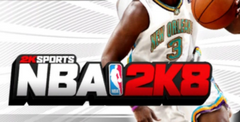 System requirements:
PC compatible
Operating systems: Windows 10/Windows 8/Windows 7/2000/Vista/WinXP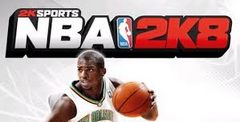 System requirements:
PC compatible
Operating systems: Windows 10/Windows 8/Windows 7/2000/Vista/WinXP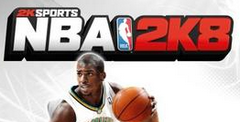 System requirements:
PC compatible
Operating systems: Windows 10/Windows 8/Windows 7/2000/Vista/WinXP
Playstation 3 Screenshots
Playstation 2 Screenshots
Similar Games
Viewing games 1 to 8