Oppai Odyssey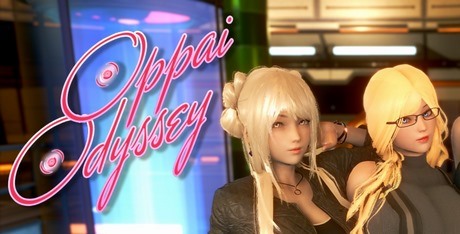 Click the "Install Game" button to initiate the free file download and get compact download launcher. Locate the executable file in your local folder and begin the launcher to install your desired game.
Oppai Odyssey is a very well made lewd sci-fi visual novel that I had a whole lot of fun with! I have been following this game for a while and I recently spent some time with the latest build of the game and I am now ready to get my thoughts down about this. What we have here is something very special and while I am a sci-fi fan, I think even those that are not usually all that into sci-fi will still have an excellent time playing through this.
Captains Log!
One of the things that I got a kick out with Oppai Odyssey is that it has a very Star Trek feel about it in terms of the story. We play as the captain of a spaceship called, Agni. We have graduated from the academy and we are tasked with leading this ship and its crew (which at the start is three chicks and one dude) across the galaxy to find new places that we can call home. I am telling you, it is pretty much Star Trek!
To Boldy Bang Space Chicks That Have Never Been Banged Before!
I would say that Oppai Odyssey is kind of a harem game as you are progressing through the game you are basically picking up space chicks that you add to your group. One of the things that I liked best was that these characters were all very well written and hardly any of the dialogue felt like fluff that was just added for the sake of doing so. Even though there is another guy on the ship, he is more of a friend than anything else, I think they could have made him a rival to spice things up a tad.
A Stacked Rack With Junk In The Truck!
While I am a huge fan of the sci-fi story that Oppai Odyssey is telling, I have to say those space babes are truly out of this world! This is a game that is going for a more unrealistic/fantasy look for the female characters. They have these giant out of control boobs, tiny little waists, and huge booties too! I know that some people find these unrealistic proportions a little off, but I got a real kick out of them. Also, this game has some fantastic animation, I am not just talking about the epic XXX content either, scene transfers and little bits of animation during the non XXX scenes help give it a more cinematic flair.
Galaxy Quest!
To be honest with you the gameplay of Oppai Odyssey is not going to blow you away. We have what I feel is best described as a lewd visual novel. We get to make choices and the game has a kind of time thing going on too. You usually cannot progress to the next section until you have done everything the game wants you to do so it may be a little on the linear side for some people. Still, I had a great time as I liked the story, characters, and setting so I did not mind having my hand held and taken in a particular direction.
9
Even though I am sure there is more content to come in Oppai Odyssey, what is here is fantastic stuff and some of the best lewd sci-fi stuff I have seen in a very long time. At the end of the day, this is just a really fun game and a game that has some amazing visuals and some of the best XXX content around right now. I just do not see how someone could not have a ton of fun with this game!
Pros:
I loved the space setting
There are many interesting and hot characters
The XXX content is awesome!
I got some major Star Trek vibes from this and that is a good thing
Cons:
The game still is being worked on
I wish that the other guy (Alex) was our rival
Download Oppai Odyssey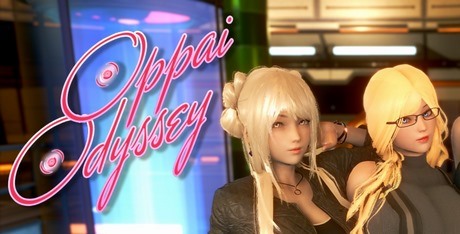 System requirements:
PC compatible
Operating systems: Windows 10/Windows 8/Windows 7/2000/Vista/WinXP
Game Reviews
Oppai Odyssey is a dating simulation that takes place on a spaceship.
Plot
You are the captain of a flying ship, and your task is to search for new planets and intelligent life forms. You also have 2 girls, Lim and Noel, and an assistant mechanic on your crew. You can flirt with the girls, date them, and go to the sauna. This is the only way you can seduce them for sex, but be patient. Each girl has her own special personality traits, favorite books, music, and dialogue topics.
Gameplay
Classic visual novel gameplay - each day is replaced by a new day, which brings the next events and changes in the story. What's a little strange about this project is that the situation on the ship doesn't change during the week. You just wander around the sandbox interacting with characters and objects, but nothing happens. Do you have the patience to unlock all the alternate endings?
Pros:
Smooth, sexy animations
Cute anime girls
High-quality rendering
Sci-fi atmosphere
Cons:
Sometimes you have to "rewind" days for plot development
See Also
Viewing games 1 to 8