Plane Crazy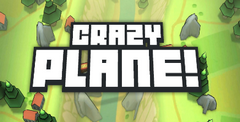 a game by
Sega
Platform:

PC

Editor Rating:

8

/

10

, based on

2

reviews
User Rating:

8.0

/

10

-

1

vote
Rate this game:
The PC software shelves are bursting with realistic flight sims--but how about fun ones? Plane Crazy takes the best action elements from racing games and gives them wings.
The Danger Zone
If it weren't for the aircraft, racing gamers wouldn't be too surprised at Plane Crazy's setup. Three planes are yours to control--and paint!--as you power through nine rendered courses. You can earn money by winning races and use the cash to upgrade your machine. Throw in some power-ups, a dash of weaponry, and some sneaky shortcuts, and you have all the hallmarks of a traditional action racer.
The setup feels familiar, but the airborne gameplay's not. Sure, you can soar high, but you'll move faster if you stay low... and low swoops are suicidal. The extra freedom of movement (and the crosswinds) makes for a new challenge. Plus, gamers choose their shortcuts by literally blasting open alternate paths. And don't forget about those A.I. or multiplayer human pilots on your tail, either. It's all action, all the time.
Crazy Obstacles, Rational Radio
The courses themselves look great, filled with incredible architectural hazards like pipes, cliff walls, and narrow passages. Your crew chief radios you throughout the race with updates, advice, and smart remarks, backed by a refreshingly bluesy southwestern soundtrack. The configurable controls feel fine with keys, a joystick, or a gamepad.
Plane Crazy is one challenging racer, and it's worth a test flight. Grab some Dramamine and take to the skies!
ProTips:
Don't be afraid to ease off the throttle in a tight spot. A crash is always worse, and you can regain lost speed through clever maneuvering.
Sloppy pilots can lightly bounce off the water (and even rocks and buildings) without damage. Just don't make a habit of it.
When one plane explodes, any others too close to the wake will also blow. At the first flash of orange, take evasive action.
Download Plane Crazy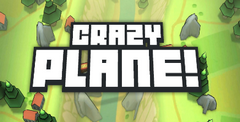 System requirements:
PC compatible
Operating systems: Windows 10/Windows 8/Windows 7/2000/Vista/WinXP
Game Reviews
Overview
Have an unhealthy addiction to speed? Looking to be the fastest speed freak in the skies? Obsessed with constantly beating your previous records? Like nifty explosions? Then look no further. Plane Crazy is an arcade-style flight racing game that lives up to its name -- your goal is to fly as fast as possible to the finish line and beat the competition any way you can.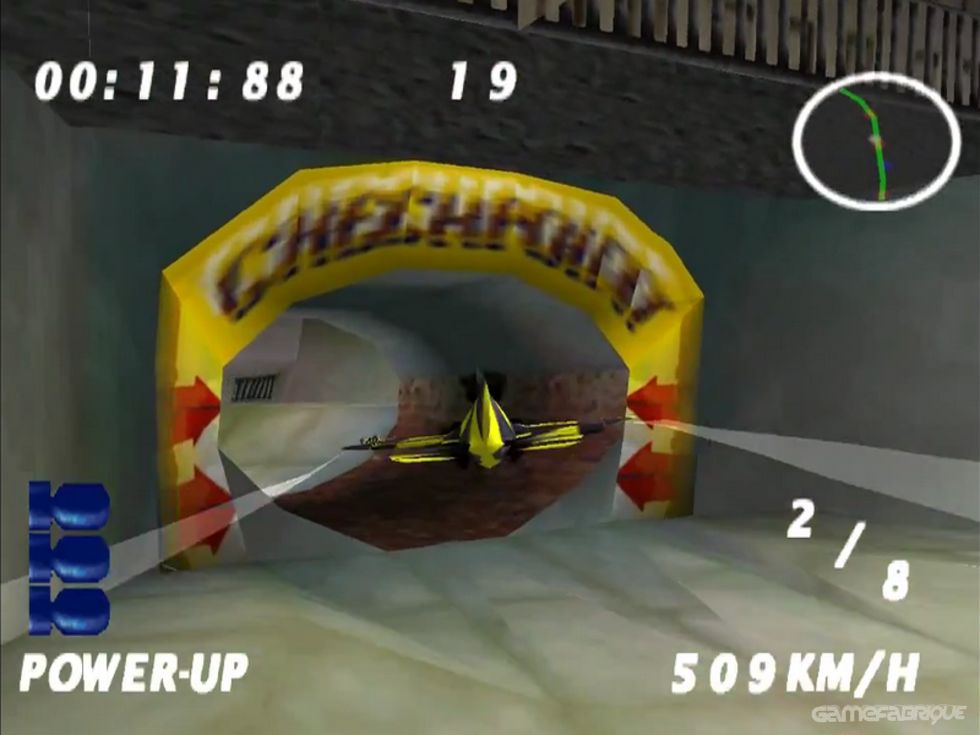 Gameplay, Controls, Interface
This is quite possibly one of the hardest racing games I have ever played. It takes a VERY steady hand and perfect juggling of the throttle, airbrakes, and power-ups to keep your plane under control. There are a total of nine courses to race. These consist of three training courses which are basically the same course with some add-ons; five regular races that take you through canyons, forest, city, clouds, shipyards, a volcano, and yes, even the mall. The final course is a bonus course that can only be run after you earn access. If you go off course, you will automatically be rerouted, which is usually fatal, as you'll crash and burn in the process most of the time. The planes can sustain no damage in this game. If you hit something soft, you'll bounce and slow down. If you hit it hard, you become a crispy critter and lose precious seconds while waiting to come back. The difficulty settings come in Easy, Medium, and Hard and are about one tick off -- they should've been Medium, Hard, and Amelia Earhart.
In addition to having to get the hang of your new plane, you also have missiles you can use to clear a path or just create obstacles for your rivals. On top of that, there are lighted blue balls lying about that will allow you to pick up and use special power-ups. These power-ups can either give you nitro boosts or slow down your rivals, among other things. Although you have these at your disposal, the other planes do too, so watch out! Actually, you really don't need to, because your pit crew will tell you if one is about to hit you. I thought it would've been nice if the power-ups could have been disabled; the racing itself is difficult enough on these tracks without being fired upon too. There are four types of races available. Quick Race allows you to go up against eight computer planes in an attempt to be the head of the pack. Ghost Race allows you to establish a time and then race a ghost of your plane in an attempt to beat it. Championship is the Quick Race but with points and opportunities to upgrade your plane. And who can forget the beloved multiplayer races?
If you win the Championship Races, you receive credits that can be used for powering up your plane. You can configure, adjust, and paint one of three different types of plane and save these for use later on. The catch is that the upgrades are expensive and you don't get too many credits for finishing a race. It didn't appear to me that the different style planes perform any different from each other. To make things harder, if you can't use your credits and don't win the next race, you'll lose the credits you've earned. Challenging enough yet? But wait, there's more! Each regular race level is time-oriented, where you only have so many seconds to get to the next checkpoint and when time's up, well—Tweety said it best: "He fall down go BOOM!" The only problems I encountered were some locking problems after races and between levels that were resolved with an updated driver for my 3D accelerator. Also, the throttle is not controlled by buttons 7 and 8 as the game menus and documentation show; rather, it is controlled by the throttle.
Graphics
Nice and bright, clean and white, and blue, and red, and yellow, and fuchsia, and lots of other colors too! The explosions and lighting effects are a real plus and very nice to look at. There is so much to look at, it made my system a little choppy at times. Fortunately, you can tone down the lighting and other effects to help with your system's resources. This game doesn't require a 3D accelerator, but if it was a little sluggish on my 233 MHz with 3Dfx Voodoo, that might say a little something about how it would perform without a 3D accelerator. As you'll see in the system requirements, a 3D accelerator is strongly recommended by SegaSoft and I have to agree with them on this.
Audio
There is a lot of it. This game is never silent, from the background music to your pit crew warning you of incoming danger to the ignition of your nitro boosters to the missiles hitting their mark to the ... well, you get the idea. The sound itself is quite good, but when you aren't doing well, you'll probably get annoyed with your pit crew constantly telling you so. There are several settings that can tone down what you hear, so at least you won't have to turn off the speakers if you get headaches easily. The quality of the sound itself is quite good, but there isn't really anything groundbreaking here.
System Requirements
Windows 95/98, Pentium 166, 16 MB RAM (32 recommended), 4X CD-ROM drive, DirectSound sound card, 35 MB free hard drive space, 2 MB DirectX compatible SVGA graphics card (3D accelerator card strongly recommended). For Multiplayer, 28.8 modem (up to 4 players, 33.6 for 8 players), null modem cable, IPX, TCP/IP, HEAT.NET (up to 8 players on 28.8 modem)
Reviewed on: Pentium 233MMX, Orchid Righteous 3D (with 3Dfx Voodoo chipset), 64MB RAM, Sidewinder Force Feedback Joystick (this game does not support Force Feedback)
Documentation
This is a fairly simple concept game and can be mostly figured out without the docs. This doesn't mean that you shouldn't check them out. The twenty-eight page manual contains all you need to know, including what the power-ups are and how to use them. There are a couple of tips and tidbits included which help. Everything else is pretty cut-and-dried.
Bottom Line
Apart from the throttle thing (which took a while before I figured it out) and the locking problems (which were resolved with newer 3Dfx drivers), this game is a lot of fun and will challenge the most avid racer. Plane Crazy will appeal to us racing junkies, but probably not to those who enjoy free-flight environments like Flight Simulator. It is very fast-paced, takes a lot of practice, and will really give you a sense of accomplishment once mastered. At an MSRP of only $29.99, this game is a party in a box and definitely earns its name.