Season Ticket Baseball 2003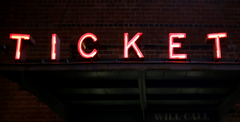 Click the "Install Game" button to initiate the file download and get compact download launcher. Locate the executable file in your local folder and begin the launcher to install your desired game.
Overview
With the 2003 baseball season well under way, baseball games are hitting the market in droves. Most however, have a similar structure and distinguishing between them can be difficult. One that does stand out, giving an entirely different experience is Season Ticket Baseball 2003. Not focusing on advanced graphics or controlling players on the field, Infogrames continues to stray away from the formula that has brought success to other game developers bringing an entirely different perspective. Instead of playing the game through the players and sometimes the manager, here the game is played through the perspective of the team owner, general manager, team manager, or all three.
Season Ticket Baseball 2003 is Infogrames attempt to reach an audience that prefers a more detailed approach to baseball. Instead of spending the majority of the development time creating graphical representations of players or concerning themselves with ease of batting, pitching, and fielding, Infogrames has thrown all that out and created an experience where what happens before and after the game is often more important than the game itself. Depending on what level you play at you'll have control of the front office where the bottom line is cash flow. As the general manager, you'll build the team and make decisions ranging from initiating trades to calling up rookies from the minors. In addition, you can also take full control of all aspects of the actual baseball game as the team manager including anything from arguing with the umpire to changing the lineup.
Gameplay, Controls, Interface
To give a basic understanding as to the structure of the game, the best place to start is using the exhibition game option. Although this does leave out a majority of the game, it will help explain the style of the game and emphasize what type of baseball game this is. After selecting the exhibition option under the file toolbar, a game will be set up once two teams are selected. You'll notice right away that a MLB license wasn't used as the teams only go by the host city's name and none of the players have any recognizable names. Once the game starts a 2-D baseball diamond in shown with the player's names in a box above their position. As the manager, you have absolute control over every imaginable variable a real manager has as the players are left to their own skills and your guidance on the field. Basically, a text box at the bottom of the screen gives a play by play of the action as it unfolds which is what is used to react to the game. There is very little that changes on the screen other than what decisions are made and what strategies are created from reading the text box.
This is a game based solely on strategy however so it's not too surprising that the actual games are run through a text box. It does narrow its audience however as most would appreciate some kind of way to follow the game visually but it allows the game to progress faster and that can be a bonus. With strategy as its focus, the level of strategy that can be implemented is well above other baseball games, coming from a number of different angles. For instance, if you decided to pull up a player from the minor league, the first thing you'd notice is that your ball club is affiliated with a triple A, double A, and single A baseball team. All are complete teams including players and coaches, so weaving through the statistics to find the player you had in mind might take some time. In addition to the regular fielding and batting statistics however, other factors are also included like their loyalties, leadership abilities, and consistency among others. Besides issues like dealing with the team building and managing, the finances offers another strategy angle as a realistic financial system is used to imitate the front office of a baseball team. Without going into too much detail, it may be better stated that it would be a good way to actually learn how to run a team. Everything imaginable is factored in including attendance to the games, attendance revenues, broadcasting revenues, and merchandising revenue. Payroll, player expenses, and other issues are also included as decisions are made to in an attempt to make the team profitable.
Although the attention to detail and control of different aspects of the game is impressive, it can create a certain level of confusion if the interface isn't set up well. This is where the game starts to run into trouble as it's not very intuitive. Even getting started is problematic, as the flow of the game isn't clear. All that's given are some drop down menus where a league or season can be started in addition to other choices. Do you have to create a league every time or can a season be started using a default league and what do you do once a season is started? None of these issues are stated, as many will find themselves fumbling through the game until some familiarity is achieved. It's still possible even at that point to not realize all the options available as there is not much to help guide you through the game.
Documentation
Since the game lacks an intuitive interface, a detailed instruction book would really help clear some of the confusion and help explain the game's structure and full capabilities. If an instruction book of this type was included however, the interface might have come across as less difficult to use and more user friendly. Unfortunately, the only instruction book that is included gives a page or two on how to install the program. There is nothing on how to play the game or even what it offers.
System Requirements
Pentium 300 MHz processor or higher, 32 MB RAM, 95 MB free hard disk space, and 8 MB or higher Direct X compatible video card.
Graphics
There isn't much to say about the graphics as they consist mostly of text and simple 2D images. There aren't any pictures of the players or even logos of the different teams. It's pretty much created without any effort allotted to graphics but that isn't the focus of the game. Frankly, top quality graphics aren't really appropriate for this style of game but something more than offered might have made the game more appealing.
Audio
None. You may have noticed that an audio card wasn't included in the system requirements and there is a reason for that. There is absolutely no sound represented at all. No beeps, soft background music, or other baseball sounds will be heard.
Bottom Line
Season Ticket Baseball 2003 offers a different perspective then the other main stream games on the market. With a high amount of detain and control over the team, those who like the strategy aspect of baseball more than the actual playing will enjoy this game. However there are a number of issues that make the game more difficult to play than it should be including an unfriendly interface and lack of instruction book that at least shows the game's capabilities. One more thing to consider however is that the game costs only $19.99. At least half the cost of most PC games on the market, some might be able to look past some of its other short comings and find that they can get $20 worth out of the game. Even with the $20 price tag, it will take a specific type of person like an accountant to enjoy this game to its full potential.
Download Season Ticket Baseball 2003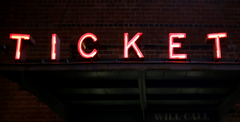 System requirements:
PC compatible
Operating systems: Windows 10/Windows 8/Windows 7/2000/Vista/WinXP
Other Games by Infogrames