Starcraft: Ghost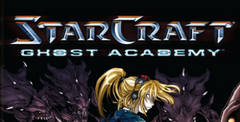 Click the "Install Game" button to initiate the free file download and get compact download launcher. Locate the executable file in your local folder and begin the launcher to install your desired game.
What the heck is Starcraft: Ghost is what I can hear some of you guys saying, but this is one of the most interesting video games I have had the pleasure to talk about recently. You may be thinking that this is some kind of Starcraft expansion that you may have missed. Well, that is not the case at all. This was going to be a spin-off console game that was first announced all the way back in 2002. Versions for the PlayStation 2, Nintendo Game Cube and Xbox were announced. What is really cool is that a very early and unfinished build of the Xbox version has surfaced.
Fight The War
One of the things that we know about Starcraft: Ghost is that it was going to be a very cinematic game. What we know about the story is kind of weird in that Blizzard has changed their mind a few times in regards to what the story was going to be and as of me writing this the story intended here is not canon.
You would have been playing as Nova, who is a Ghost Agent and she seems pretty badass. From the footage, you can see online (or even play for yourself if you are tech-savvy enough) she comes across as a Samus/Lara Croft kind of badass which is cool by me. The visuals of the game look like they would have had that Blizzard level of polish to them and I am kind of bumed out that we never got the chance to play in this world.
Where Are My Tactics?
As this is a console game, Blizzard decided that they needed to change the gameplay up. Rather than being just like the Starcraft, we are all used to. For Starcraft: Ghost they went in a very different direction. This game was going to be in the third person and feature stealth, tactical based combat and a lot of action. The footage shows that most of the abilities and weaponry that Nova has is based around her taking people out without getting seen. I think it would have made for a very interesting game.
The More The Merrier
From what I have seen, in the version of the game that has been leaked. There is only single-player content that is available. However, during development, Blizzard did say that the game was going to have a bunch of robust multiplayer modes as well. These looked to be all kinds of game modes with most of them being themed around getting your tactics right before you commence in battle.
I feel that what we have with Starcraft: Ghost is very, very interesting. This is a game that was in development hell for a very long time before Blizzard fully pulled the plug on it. I find it very interesting that there was a Game Cube version planned alongside the Xbox and PS2. Without a doubt, this is certainly one of the more interesting unfinished games out there.
Final Score: N/A
Pros:
I liked the direction they were going with the story
The game looked great
I liked the idea of the stealth-based combat
Some of the weapons looked cool
Nova seems a really awesome character
Cons:
No way to experience the full game
Would hardcore Starcraft fans have liked this?
Download Starcraft: Ghost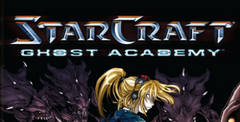 System requirements:
PC compatible
Operating systems: Windows 10/Windows 8/Windows 7/2000/Vista/WinXP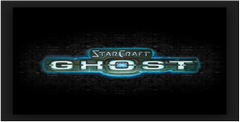 System requirements:
PC compatible
Operating systems: Windows 10/Windows 8/Windows 7/2000/Vista/WinXP
Game Reviews
THE BASICS:
It's a stealth actioner with acrobatics! Svelte protagonist Nova's ghost (or psionic) abilities get you through the game's 25 levels firing an absolute minimum of shots. All that, plus it's set in the story-rich Starcraft universe (although you don't have to play the PC/N64 strategy game classic to properly enjoy it).
HOW WAS IT?
The levels--and Nova's catlike navigation through them--look beautiful, and so far the game plays smoothly. I could jump onto a conveniently placed ceiling pipe, hang upside down, zoom in with a sniper rifle, and execute enemies without ever touching the ground. On other levels, you can maneuver siege tanks, call in nuclear strikes, and use fancy bullet-time attacks. What's not to like?
Yes, it's a StarCraft game, but no, it doesn't feature any real-time strategy like the original game (PC, N64). The gameplay in Ghost can best be described as a mix of elements from Metal Gear Solid, Tenchu, and Oni. Not only is the main character, Nova, deadly with firearms and short-range combat, she also comes equipped with a stealth cloak and the ability to see enemies through walls (one of many cool skills). In a very early Xbox version, Nova had no problem hanging upside-down from a ladder and sniping alien beings, or moving so fast that blasting away multiple enemies was a walk in the park. And even though Ghost is primarily a single-player game, the developers tell us a multiplayer mode is in the works.
Playstation 2 Screenshots