SWAT 3: Close Quarters Battle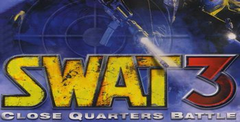 Download SWAT 3: Close Quarters Battle and become the leader of an elite SWAT team in this tactical first-person shooter. Plan your strategies, command your team, and make life-or-death decisions as you face dangerous scenarios and rescue hostages. Can you keep the city safe from criminal threats? Play now!
Previous instalments of SWAT have hardly bowled us over with stunning graphics and exciting strategic gameplay, which is why the announcement of a third game didn't cause us to break into hot sweats of anticipation. However, the continuing metamorphosis of the series sees it dropping the Police Quest prefix and the X-COM: Apocalypse isometric view in favour of a real-time 3D, Tom Clancy's Rainbow Six-style tactical shoot 'em up. And boy does it look all the better for it.
You take on the role of leader of a five-man assault team. While you control only one person directly, you are responsible for equipping the rest of your squad, assigning their positions and generally bossing them about. The action takes place in a first-person perspective, but thanks to the tiny cameras built into each team member's helmet you can switch points of view to your heart's content.
It's important to remember that SWAT squads, despite all their training in specialised weapons and advanced tactics, are still part of the police department. So the 20 missions, which take place in LA in the year 2005, have the freshness of an urban setting over the usual international conflict-torn battlefields, embassies and military camps. Expect to face such deadly foes as religious fanatics, redneck survivalists, an maniacal citizens entrenched in suburban homes.
A typical mission will probably go something like this: track down a kidnapper's phone call, abseil down the side of his house, smash windows in, throw smoke bombs through an exploding front door, and shout like crazy while letting machine-guns rip... Only to find a big room, empty except for a startled fat couple lying naked on a bed.
Once again, the development team have worked closely with actual SWAT officers to produce realistic tactics and situations. Hopefully it won't go as far as SWAT 2, where codes of engagement were observed so closely that the gameplay became lifeless and boring. Realism is all very well, but do you really want to observe every matter of protocol when you're about to shoot your way into a house full of armed fundamentalists? On the other hand, knowing that there are certain rules you have to play by forces you to approach the game differently and think before you act. Which is good.
The game offers plenty of tactical depth, giving you the power not only to set out a detailed plan of action before each mission, as with Rainbow Six, but also to assume command of your team's moves during the action. And given that the enemy AI promises to be far more complex than in other games of this type, you need to think on your feet.
Setting it in 2005 enables the developers to play about with advanced weapons and gadgets without losing touch with the real world. For example, your helmet comes with an electronic display that gives you information on the environment and your health, as well as enabling you to communicate more efficiently with the rest of your squad. You can look forward to SWAT 3 towards the end of this year. We certainly are.
Download SWAT 3: Close Quarters Battle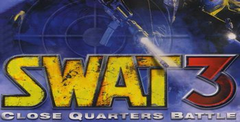 System requirements:
PC compatible
Operating systems: Windows 10/Windows 8/Windows 7/2000/Vista/WinXP
See Also
Viewing games 1 to 5