Assassin's Creed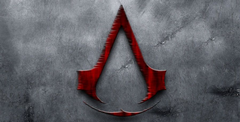 Every great story must start somewhere, and in 2007, Ubisoft launched the beginning of an era with the first Assassin's Creed game. To think that it has been over a decade since it all began seems crazy, but they've come a long way from where it all started. A massive success in a game that revolutionized many aspects of the industry. A title that opened the door for one of the most successful video game franchises of all time. So, let's talk about how it all began
Nothing is true, everything is permitted
Starting off the game we play as Desmond Miles, a pretty average waiter. Desmond takes part in a scientific experiment looking to revive the user's past life experiences through what they call genetic memory.
This experiment takes us almost a thousand years in the past to the third crusade. We take the role of Altair, a very skilled member of the Assassin's Creed, an ancient order that stands up to the Crusaders, and their ancestors.
As Altair, we explore different historic places in the three main cities of the game. Jerusalem, Damascus, and Acre are the scenarios of this story. We'll meet different figures of that time and enroll in all kinds of secret missions to assassinate leaders of the Templars. All of this is looking to end the conflict and finally stop the war.
And from time to time, we jump back to modern times, where we learn about these two orders, and how Assassins and Templars still exist, and how nothing's what seems to be. And how Desmond turns out to be much more than he even knew he was.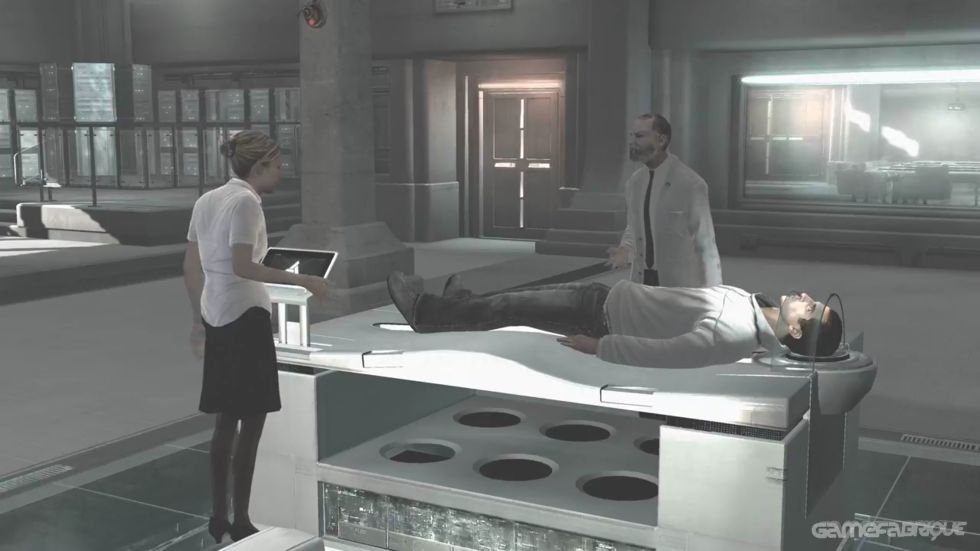 A brave first step
The first Assassin's Creed game built a lot of hype before its release, and thanks to the results, it ended up building even more hype for a sequel. Of course, as we all know right now, a sequel eventually came, and another, and many more after that.
And even though the first title was a brave first step into this new world of gaming, it was the sequel that probably launched the franchise into the game-franchise heaven. When you compare the first one with Assassin's Creed II is when you might start seeing some flaws. But it's only natural for a sequel to improve over its predecessor. Assassin's Creed II was a step into the future, literally, since it took us back to the Renaissance, and allowed us to explore amazing places and meet incredible characters.
Review
It's not easy for a game to launch with so much expectation over its shoulders, but Assassin's Creed was one of the games that stood up to the challenge. Promising a lot, and delivering in every aspect is not something you see every day in the gaming world. Assassins creed took us to the future by taking us to the past.
Graphics and Visuals: Not only was the game technically amazing, in terms of graphics quality, but the art department really shined. Amazing detailed recreations of historical locations, excellent character design, and a visually stunning world. Everything was there even from the first game.

Gameplay: Assassin's Creed gameplay was revolutionizing. Even though it may seem limited now, the parkour gameplay was something amazing for its time. It takes a lot from the Prince of Persia games but moving forward to the next level. The fighting was nice and simple, even though some missions could end up being a little repetitive.

Sound: The soundtrack and the sound effects in this game are completely cinematographic. The composition of the music is simply astonishing, and it even implements a lot of instruments from that time. You feel just like in an action historic piece, and that's exactly what Assassin's Creed was aiming for.
Download Assassin's Creed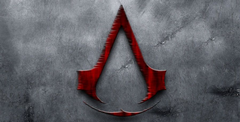 System requirements:
PC compatible
Operating systems: Windows 10/Windows 8/Windows 7/2000/Vista/WinXP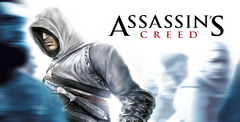 System requirements:
PC compatible
Operating systems: Windows 10/Windows 8/Windows 7/2000/Vista/WinXP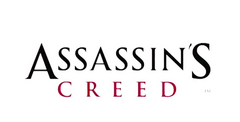 System requirements:
PC compatible
Operating systems: Windows 10/Windows 8/Windows 7/2000/Vista/WinXP
Game Reviews
Nothing Is True. Everything is permitted. This might sound like Sven-Goran Eriksson's justification for his cack-handed England World Cnp campaign, but it is in fact the actual guiding motto of a secretive cult of warriors from the 12' century who became feared for their tactics of killing political and religious opponents. Taking their inspiration from this murderous medieval sect, Assassin's Creed is the latest title from the Ubisoft Montreal team responsible for the rather excellent Prince Of Persia: The Sands Of Time.
Already over two years in development - and now confirmed for PC release after the E3 2006 PlayStation 3 announcement -the game is an incredibly ambitious third-person action-adventure set in the Holy Land in the year 1191, using the historical backdrop of the Crusades, with Richard The Lionheart and his Christian soldiers battling against Saladin and his Muslim army of Saracens. Religious conflict in the Middle-East? Pah. Surely they'll sort that out within a millennium anyway...
The anti-hero protagonist in Assassin's Creed is Altair, a master assassin who's disgraced when he fails to kill the Templar leader Robert de Sable, and is demoted to the lowest rank in the Order (presumably where he'll have a desk job involving filing, photocopying and other demeaning assassin administrative tasks). To redeem himself, Altair is given missions by the leader of the Order, Sinan, to kill various corrupt individuals in the Holy Land who are exploiting and prolonging the terrible war situation of the Third Crusade, but he discovers a deadly mystery along the way...
Unlike the whimsical fantasy of the Prince Of Persia however, Assassin's Creed has a real medieval setting, and instead of just a palace to explore, you now have an entire kingdom. There are three huge cities, each with its own unique atmosphere and socio-political make-up: Acre, a war-torn European-flavoured coastal settlement recently conquered by the Christian Crusaders; Damascus, a desert town featuring dust-blown markets and majestic mosques; and Jerusalem, the multicultural melting pot it's always been.
In-between these major cities, rather like GTA: San Andreas or Elder Scrolls: Oblivion, is wild countryside, with verdant hills, scorching deserts, dense forests and icy mountain regions, hiding away stunning vistas, castle hideouts and secret locations to explore and discover, on foot or on horseback.
Crowd Control
Although sightseeing is encouraged, the main dagger thrust of any assassin's lot is killing people, and Ubisoft has spent a considerable wedge of development time on the creation of bustling city environments teeming with over 60 NPCs on-screen at once. To complete assassinations, Altair has to work his way stealthily through the crowds, deftly moving past people or even putting a hand out and pushing them out of the way, carefully ensuring that he doesn't alert the potential victim to his presence. Of course, if you prefer the more direct route, you can just barge forcefully through the crowd like a city gent on a tube train or whip out a suitable weapon and start hacking your way through the startled throng like a maniac, but the various reactions of the town dwellers could reveal your position to the authorities.
If you do manage to get near enough to your intended target to kill at close quarters (sniping is cheating in the Assassin's Order), Altair can use his special concealed blade to deal the fatal blow. Suddenly, time slows down and the action is focused on the two individuals in a very personal and horrific moment Killing is an honourable and serious profession for the Order - quite the opposite of other games such as Hitman, where you'll probably end up dropping someone off a balcony dressed in a clown suit.
Hide And Seek
After Altair has killed his prey, he must escape to the safety of his assassin's hideout - no easy feat when you've just sliced an army commander's major artery in a packed town square in front of half-a-dozen angry Christian mercenaries. Choosing to fight means you're usually outnumbered and requires you to time attacks and defensive manoeuvres to outwit opponents, with the battle system helping out occasionally with autoblocks - although this weakens Altair and ultimately leaves him more vulnerable to fatal blows.
Future Past
As Altair progresses through the story in Assassin's Creed, he levels up in an RPG-lite way, changing his appearance and getting his mutilated hand on more lethal weaponry. However, there's also an unexpected and fascinating twist, as the whole conspiracy-laden storyline is framed by a person far into the future, who's experiencing the adventure through Altair's eyes. Quite how or why this is happening has yet to be explained, but it introduces the gameplay device of genetic memory. This means that as you gradually learn places, situations and moves, your ability to survive and heal yourself grows - although again, Ubisoft Montreal is keeping schtum about how exactly this will work in the game.
Aside from all the gameplay nitty- gritty, Assassin's Creed just looks fantastic. Using a proprietary Scimitar engine, the development team is using influences from Hollywood movies such as Black Hawk Down to create distinctive art direction and atmosphere for the game. Combine the large open areas of Assassin's Creed with the detailed buildings and smoothly-animated intelligent individual Al-driven characters, and you have a potential game-world with more freedom than GTA, greater immersion than Oblivion, more involving combat than Dark Messiah and better stealth than Thief.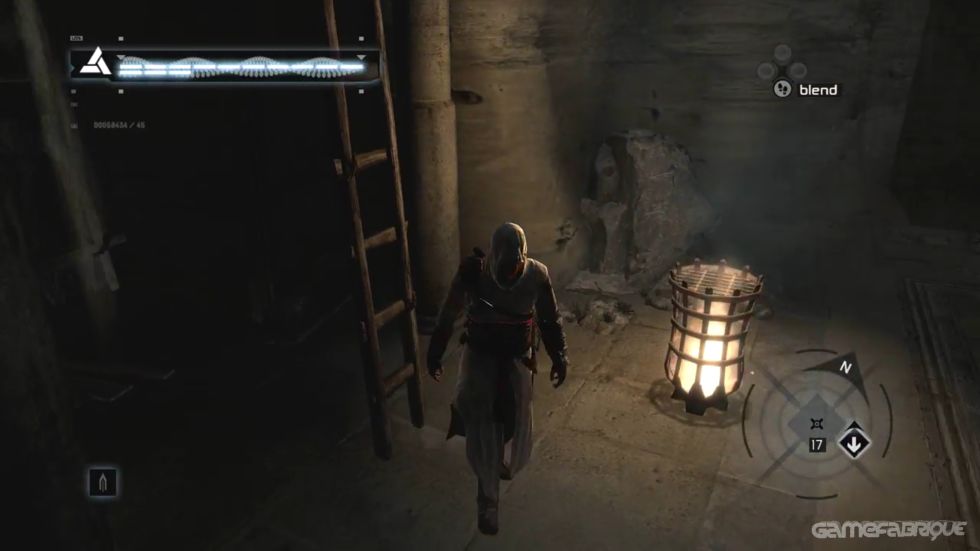 Yep, there's no wonder that industry legend Warren Spector revealed in this very magazine last month that Assassin's Creed is one of the games he's most looking forward to playing, with its intoxicating mix of historical fact and fiction, stealth and action, beautiful environments to explore, cities alive with intelligent NPCs, intuitive movement and brutal combat. All hail the new prince of Persia...
Fly like an eagle
The game's hero bears more than a passing resemblance to a bird of prey
Altair is the ice-cool star killer in Assassin's Creed, and talking with Ubisoft reveals that his entire design is modelled on a bird of prey - 'altair' actually means 'the flying eagle' in Arabic, for example. "Our hero will hunt his target down, observe his every move, then strike with a single killing blow," says artistic director Nicolas Cantin. "He's always in control, analysing his environment so he can choose the best course of action, while keeping an incredibly low profile."
Altair's main weapon is a talon-like ritualistic dagger that protrudes from his mutilated left hand, that's missing a finger from his initiation into the Assassin's Order. However, the stealthy murderer also has a cowl that looks like a beak, a cloak that wraps around him like wings and an eagle's combination of brute strength and incredible grace. Fihally, and most importantly for his day job, Altair has eagle vision, that focuses on his intended victim while blurring everything else around them.
A Short Stop off in Israel, but a very important one. Though Assassin's Creed is a game about a man with a sword and a burning hatred of Christians (or something), it also simulates the land connecting Damascus and Jerusalem. The distances are relatively tiny: where the real world cities sit 134 miles apart, the virtual renditions are a short horse ride from one another. Nevertheless, the journey must be made, and make it we shall do. We whip a brown horse hard out of Damascus. Doing this in Assassin's Creed is highly illegal, and we attract the attention of some guards who'd clearly rather chase a man on a horse than guard the thing they're supposed to be guarding.
A few gruesome tramplings later, and with more than a couple of dramatic leaps over fallen palm trees, we arrive at Jerusalem. We find the spot where we reckon they'd build an airport in about 822 years, and wait.
Fighting enemies is something we've come to expect in games--bad things (usually guys) come our way and introduce themselves via a punch/sword/gun to the face. Nonplayable characters, on the other hand? Well, they're usually nothing more than glorified extras in a level. But Assassin's Creed is changing that by utilizing crowds in a creative way--instead of standing around like cardboard cutouts, the people in the game all act and think realistically. Push your way through a crowd to escape a guard and expect the pissed-off peeps to shove back. Dillydally along rooftops and they'll stop and watch. Die, and they'll point and laugh. OK, maybe they're not that realistic, but you get the point.
Playstation 3 Screenshots
Similar Games
Viewing games 1 to 6