Flash Point 1985: Status Quo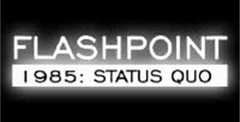 Click the "Install Game" button to initiate the file download and get compact download launcher. Locate the executable file in your local folder and begin the launcher to install your desired game.
It was well over a year ago now that a playable version of FlashPoint found itself installed on one of our office PCs. "It looks amazing," said the then publisher's PR chap. "It's got real-time day/night cycles and even seasons. Look, I'll speed it up." Sure enough, as his fingers danced over the grubby keyboard, typing in some arcane cheat code, the sun accelerated across the sky, shadows lengthened and night inched across the land. We were impressed and we hadn't even seen him drive a tank.
One real month later said PR bloke was out of a job. He worked for Interactive Magic. Ironically, had Interactive Magic not bowed out from games publishing, FlashPoint would surely have been its biggest ever game. Which quite frankly, doesn't do it justice. Since then, FlashPoint kind of disappeared until a couple of months ago, when French publisher Ubi Soft told us it would soon be showing us the latest version. They never turned up with it and FlashPoint is now publisher-less once more.
"We've made real progress over the last six months," says Marek Spanel, project leader on Bohemia Interactive's first PC game. "We've installed the best motion system in-house and we have improved the game in almost every angle. Best of all, we finally have back all the rights to the title and we can negotiate with some of the best worldwide publishers. We opened our official website after months of 'status quo' and we have received incredible feedback from gamers over the last few weeks." Through all the ups and downs in Flashpoint's history, it's good to see a developer remaining upbeat. But enough of the history lesson. What exactly is FlashPoint all about? As hinted at in the worrying title, FlashPoint is set during what could have been: a mid-'80s confrontation between Soviet and NATO forces, forced by Russia's hard-line communist generals, upset at the progress of President Gorbachev's vision of perestroika and the Quo's assault on the nation's pop charts. One such general, Vasilii Guba, has control of the island of Kolgujev, one of a chain of three. Of the other islands, Malden is home to NATO and as part of that force it is your job to stop World War III erupting.
At its heart, FlashPoint is a tactical first-person shooter, developed in the Czech Republic, just streets away from the boys responsible for Hidden & Dangerous. It has the potential to be the best so far - unless Ubi Soft knows something we don't, of course.
Like the recent Delta Force 2, FlashPoint attempts to simulate a variety of weapons realistically and, like Hidden & Dangerous, you can expect a whole range of vehicles to drive about in. However, much more than either game, there will be tanks, APCs, boats and even helicopters to get through the non-linear missions. And with so much hardware moving about the maps, it's surprising to hear that Bohemia Interactive will also allow you to control up to 11 units at a time, be they groups of soldiers or single tanks, depending of course on your progression through the ranks.
As a soldier you'll be able to disembark from Blackhawk helicopters, enter buildings, hide among the trees and snipe away at Russians or fire AA guns at overhead MiGs. Nearly 25 vehicles will make it into the final game, from the Ml Abrams tank to the A-10 Thunderbolt, with jeeps, trucks and a couple of fast-attack boats thrown in for good measure. 'Scuse the pun, but FlashPoint will include 'whatever you want'.
"I know about the connotation with the band," smiles Marek. "1985: Status Quo was only our codename, and it remains as a name of one of the single-player, built-in campaigns and we're using it as a subtitle. The game's title remains FlashPoint." Hopefully that was the only problem Ubi Soft had with the game.
Download Flash Point 1985: Status Quo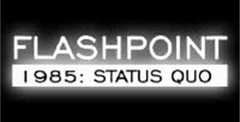 System requirements:
PC compatible
Operating systems: Windows 10/Windows 8/Windows 7/2000/Vista/WinXP
Similar Games
Viewing games 1 to 9