Gladiator: Sword of Vengeance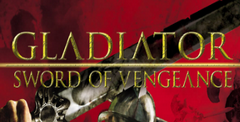 Click the "Install Game" button to initiate the file download and get compact download launcher. Locate the executable file in your local folder and begin the launcher to install your desired game.
People say:
4
Armed with a sword (natch), an ax, and bladed gauntlets, Gladiator's heroic Thrax cuts a bloody swath through the realms of the afterlife, seeking to prove his worth to the gods. Offensively, Thrax kicks ass: He switches between targets with ease, strengthens his attacks with magic, and earns damage multipliers by performing stylish combos. His defense, however, desperately needs work. Thrax can't block (although all his foes can), while the vagaries of his dodge maneuver make it nearly useless. Gladiator features some cool enemies, such as the gorillalike cyclopes and a boss who looks like a union between the smoke wraiths from Ico (PS2) and Soul Calibur's Voldo (trust me—it works). But most people won't stick around to notice those nice touches, because the game is stupidly, punishingly difficult. And its save "system," pardon my Latin, blows syphilitic goats. It saves automatically at arbitrary points—and doesn't tell you. When you die, you find out you have to redo the last 20 minutes of combat. Bad-tempered gamers beware, lest you become wroth and smite your controllers.
6
If you seek a straightforward (read: dumb) action game to kill some time with, you'll find Gladiator fits the bill fairly well. It's a button masher, sure, but it's one with pretty graphics, upgradeable abilities, and buckets of bloody violence. If only the game's respawn points didn't set you so far back and its challenges weren't so teeth-grindingly difficult, Gladiator would be worth more than just a rental. As it stands, this hack-n-slasher recalls from the same-named film one of Commodus' lines: "It vexes me. I'm terribly vexed."
4
Gladiator's first 15 minutes are absolutely enthralling, as Thraxie boy does his gladiator thing against actual gladiators in an actual gladiatorial arena. I hate false advertising. Once our hero hits Fantasyland, you realize just how crappy the combat system is—even when you do well, the overuse of particle effects surrounding Thrax means you can't even see him as you fight. And while I don't find the save system as detrimental as Paul does, the obscene difficulty and ill-advised respawning locations really do blow.
Download Gladiator: Sword of Vengeance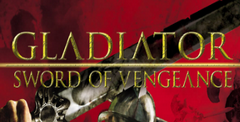 System requirements:
PC compatible
Operating systems: Windows 10/Windows 8/Windows 7/2000/Vista/WinXP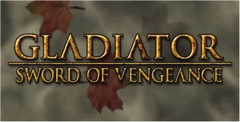 System requirements:
PC compatible
Operating systems: Windows 10/Windows 8/Windows 7/2000/Vista/WinXP
Game Reviews
All roads lead to Rome -- or do they? Some might believe in this vague philosophical statement, but for gamers, Rome is a pretty far away place with few roads leading to it. Ancient Rome has been the setting for few videogames, and I have a hard time figuring out why. After all, in what other civilization can you find blood lust, carnage, and brutality all on show for entertainment? Gladiator: Sword of Vengeance, the newest action game from Acclaim, takes place in the glory days of ancient Rome, but does the game triumph or is it just a bloody mess? Read on to find out.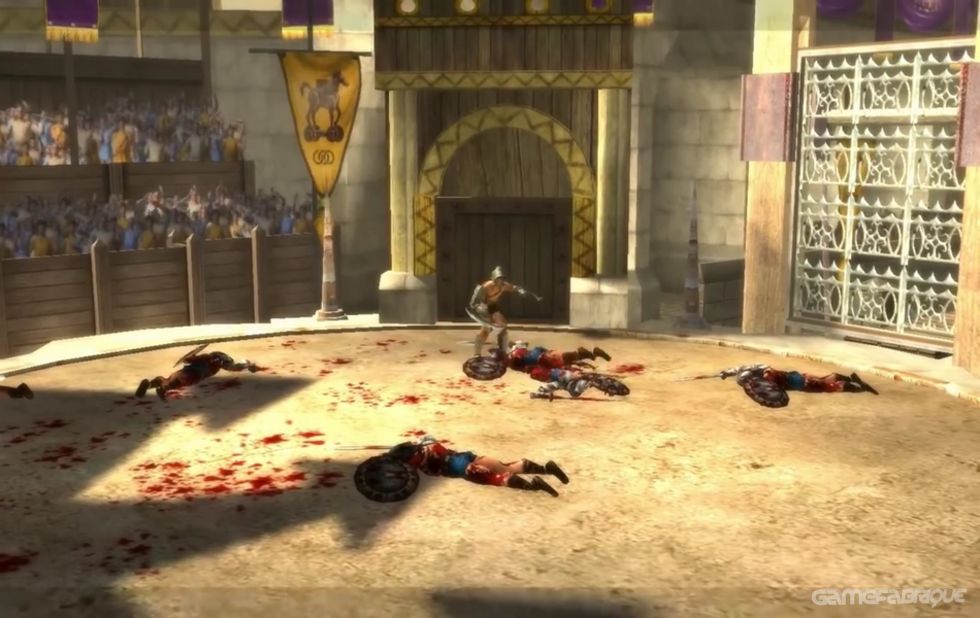 Production-wise, Gladiator really excels. It draws upon some of the most interesting aspects of Roman mythology, and those aspects permeate through the entire package. The narration is excellent, with a compelling story filled with mythological demons and monsters, that's moved along with strong voice-acting and immersive music. Gladiator also has some inspired visuals and is one of the few games that really pull off the whole Roman mythology thing well. Gladiator throws around a lot of impressive lighting and shadow effects that add a surreal look to the game. Character models and environments are rendered a bit simplistically (though they're nice artistically speaking), but still get the job done.
It's too bad that Gladiator's gameplay can't live up to the standards of its graphics and audio. Gladiator is, for better or worse, a mindless button-masher. There are rewards for hacking off limbs with style, but with only two attack buttons to combo with and few defensive options, Gladiator fails to rise above mindless mashing. It's not all bad as the action is fast, and can be fun, but don't expect anything deep. Do expect repetition to set in after a few hours, however ' hacking and slashing will get boring, no matter how you slice it. Likewise, the environments are interesting to explore due to the settings, but progressing through them can be a bore. Levels are overly linear, enforce backtracking, and have uninteresting puzzles -- not an ideal combination.
Gladiator: Sword of Vengeance is a pretty challenging game, which in itself is fine, but the save system really makes it harder than it should be. Automatic save points are used, but they're not implemented too well, as they're often spaced too far apart.
Gladiator: Sword of Vengeance is one of those rare titles where the parts are greater than the whole. While the story and setting are interesting, the actual game isn't that compelling, nor is it well done. Gladiator is a rental at best for those interested in the idea of hacking away at demons from the netherworld and don't mind their action a bit mindless.
Playstation 2 Screenshots
Similar Games
Viewing games 1 to 4