Guitar Hero II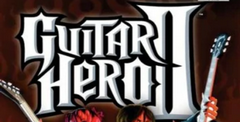 Download Guitar Hero II and rock out to your favorite tunes in this legendary rhythm game! Master classic tracks, compete against friends, and become a true guitar legend. Let the music take control – play now!
Musical games have always been a hard sell within the gaming community. Look at the reception the upcoming rhythm game for the Kingdom Hearts series was met with just last week. Though, on occasion, there are music games that take the world by storm and no series can attest to this more than Guitar Hero. This title would bring an arcade feel to the act of shredding on a guitar and Guitar Hero II only cements its place in the gaming hall of fame.
This game initially had very little comparisons to anything due to its unique peripherals. Though as of 2020 this game has close comparisons to the likes of DJ Hero or rival franchise Rock Band. These titles take the mechanics of Rhythm games like Parappa the Rapper and then adjust them to bring them into the mainstream perfectly.
Get Shreddin'
This title adds to the previous outing with another library of tunes that are arguably better than the first. This is all subjective obviously, though what can't be argued is that the bands on offer are of much more notoriety. Guns n' Roses, RATM, Van Halen, Nirvana, Cheap Trick. The list goes on and on. Offering a series of truly wonderful tracks that you can play in a fun and playful arcade style. Some of these artists also bought into the success of the franchise and even offered unique recordings of their songs for the title. These come from bands such as Jane's Addiction or My Chemical Romance. This brings the tracks on offer to a grand total of 74, showing a real improvement on the original game. Some of these do feel like the worst selection from a massive name, swapping a hidden gem for a filler track from a massive artist. Though this is a small criticism.
Band Practice
The most welcome addition to an already well-refined set of game modes is the practice mode. This allows players to take on harder difficulties without the high stakes of the career mode or being tied to a rock meter. This means there is no getting booed off the stage. You simply hit as many as you can and get better with each attempt. It's great for players aiming to move up their difficulty settings and be the envy of their pals.
Players can also alter the speed the notes with come on screen and even split the song into sections. Allowing you to focus on the areas that are really troubling you and nail the solos that you constantly hit bum notes on.
If it ain't broke…
The career mode remains the highlight of the game and the way players gain access to new songs. Along with a progression system that truly allows the player to feel like they are making it from nobody to superstar. You'll need to ace 4 songs at a time to unlock more, much like the last outing. Plus you also gain cash to spend in the in-game store. This can get you new axes, sweet costume designs and even new songs that you can only get in the store. So be sure to check these out.
Rock and Roll is not dead
Overall, Guitar Hero II takes a title that revolutionised the music gaming genre and improves on near perfection. It does this through a library of songs that maintain the quality set by the first. Not to mention additions such as practice mode and a more loaded in-game store.
9
This game was ground-breaking and became the catalyst for so many games like it. Games like Rock Band or Rocksmith. It raised the bar for music video games and to this day, its arguable that no other series or title has even came close to the impact that this game made in the industry or indeed culturally. It's an outstanding title that served as a foundation for many more of its ilk.
Pros
Maintains musical quality
Adds a practice mode
Doesn't change an already fantastic format
Cons
Download Guitar Hero II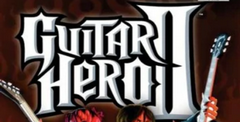 System requirements:
PC compatible
Operating systems: Windows 10/Windows 8/Windows 7/2000/Vista/WinXP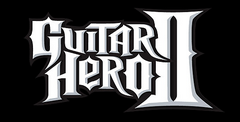 System requirements:
PC compatible
Operating systems: Windows 10/Windows 8/Windows 7/2000/Vista/WinXP
Playstation 2 Screenshots