Iragon 18+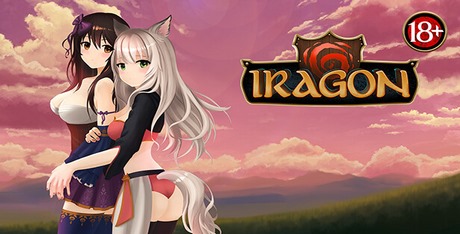 Click the "Install Game" button to initiate the free file download and get compact download launcher. Locate the executable file in your local folder and begin the launcher to install your desired game.
I had read quite a bit about Iragon 18+ before I played it and most of what I read was not very complimentary. I went into this with an open mind and to be fair from what I understand the game is still in its beta as of me writing this. I found the game to be ok, more of a proof of concept type thing than a full game if I am being honest, but I do think there is something here and if they manage to deliver on what they are aiming for here, this could be one of the better lewd action games. I should also mention that this does apparently offer VR support, but I played this without VR.
The Best Of Intentions
One of the reasons as to why I was willing to overlook a lot of the negative stuff people had to say about Iragon 18+ was that I read a lot of what the developers making the game had to say. They sound just like me! Guys who love anime, lewd games, and high fantasy stuff and wanted to make a game that mixed it all together. How could I not get behind that and want these guys to succeed? With that, I came into this with a very open mind and I have to say, it is not bad at all.
Would You Be My Fantasy
So far, Iragon 18+ has a rather basic premise for a story, but as someone that has always loved fantasy type stories and has an interest in anime, I can see what they are going for and I like it! We play as a brave young man called, Darick. We come across a young lady called Erika and we need to use magic in order to help her get home. That is the basics of the story and I am sure once the game is complete it will be deeper than that. However, I must say, I am getting a real 80s fantasy movie style feeling from the story and that is kind of cool.
Hack, Slash, And Maybe Bang!
As of me writing this, Iragon 18+ does not have a lot going on in the gameplay department. The game is still clearly quite a way from being complete so rather than focus on what is missing I will tell you what the game has. I would say that a hack and slash style action/adventure game is the best way to look at the gameplay this is offering. You run around, kill enemies, go to the objective, find items that can help you and that is pretty much it. At the moment the world is kind of empty but I think the core hack and slash gameplay is here and if they could pad it out and make there be more things to do, this could be a fun adventure.
Show Me Just A Little Bit More
Again, I can only talk about what is actually in Iragon 18+ as of me playing and writing this. I am loving the visuals that the game has. It is a fantasy/anime style world and it looks great. I like how bright it all is and it has a kind of Wind Waker vibe going on with the visuals, but more anime if that makes sense. Now, the way characters lose clothing as they fight is great, but as far as actual lewd content goes, there is not much of it. The one main sex scene that I came across was actually censored which was a bit disappointing if I am being honest.
8
It is very unfair for me to give Iragon 18+ a final score at this time as what we have here is at best a demo and arguably some kind of alpha or beta build of the game as it really is lacking in content. I can see why those who came into this expecting a fuller and richer lewd action game experience would be kind of mad. However, I think that as far as this being a demo goes, it does indicate that the development team knows what they are doing and I do have quite high hopes for this game.
Pros:
I am liking this fantasy world they have created
I get a kind of 80s action fantasy movie vibe from the story
The character models in the game look good
I found the basic hack and slash gameplay to be enjoyable
Cons:
As of me writing this, the game is very lacking in content
The lewd content that is here is very tame and there is not much of it
Download Iragon 18+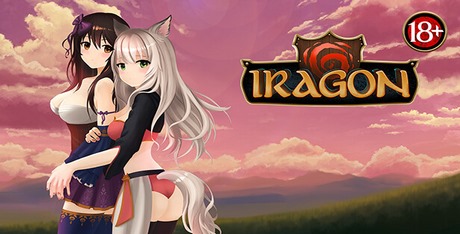 System requirements:
PC compatible
Operating systems: Windows 10/Windows 8/Windows 7/2000/Vista/WinXP
Similar Games
Viewing games 1 to 8