Ken Griffey, Jr.'s Slugfest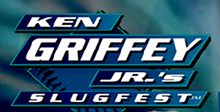 Click the "Install Game" button to initiate the free file download and get compact download launcher. Locate the executable file in your local folder and begin the launcher to install your desired game.
People say:
8.0
It's funny, we always compare Griffey with All-Star Baseball because they're obviously the best baseball games on the N64. This year we thought one might eclipse the other in quality. But to our surprise, they've both improved about the same amount. Griffey has made the jump to high resolution and even "super high resolution" with the aid of an Expansion Pak. No doubt it's fine-looking...but still not as impressive as All-Star 2000. The players have been tweaked to look more life-like as well. Even so, they still come off as being nondescript and stiff. They did fix some of the goofier animation, though. (The players don't catch balls behind their backs anymore...) While Griffey has taken a few steps closer to the sim side, it remains firmly rooted as an arcade-style game. As far as new features go, the pitcher cam works well and lends some innovation to the title. Pitch velocity can be adjusted by the length of time the button is held down. You even get the cartoon rev-up noise to go along with it. For the most part, Griffey has been cleaned up and tweaked quite a bit. Don't expect a big change over last year except the obvious graphic improvements and the new pitcher cam. 2P games are still really good. The Al is tuned well, keeping contests competitive?'Fans of arcade-style"play will enjoy Slugfest.
7.0
Although the graphics in Slugfest aren't quite as good as those in All-Star 2000, its gameplay is just as fun and easy to get into. I like the ease of batting and pitching in the arcade style of play, but I can also appreciate the sim-like "no-fursor" style as well--especially for people who don't want pitches handed to them on a platter every time. Problem is. Shoe and I found some annoying glitches in the 2P mode using created players. Beware.
6.5
Ken Griffey. Slugfest is a mixed bag. What I like about this game is its batting and pitching interface. The bat icon makes more sense to me than the little batting reticules which has almost become a tired 3D baseball cliche. Also, Slugfest has to be played with "manual running" as it keeps both players on their toes. Unfortunately, bugs and other unsavory quirks keep me from taking this game very seriously. Otherwise, a fine effort.
5.5
Slugfest is a lot of fun but beware the occasional buggy flare-up. For example, sometimes you can tag out a guy who's standing on a base...when he's not taking a lead. Once in a while, the infielders just sit around after a play, forgetting to ball to the Ditcher to throw the next pitch (so you just sit around waiting for the game to move on). Once, the game even locked up completely! This is one good-looking, goofy-ass, glitch baseball game.
Download Ken Griffey, Jr.'s Slugfest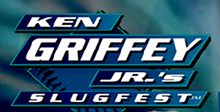 System requirements:
PC compatible
Operating systems: Windows 10/Windows 8/Windows 7/2000/Vista/WinXP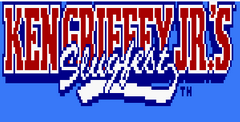 System requirements:
PC compatible
Operating systems: Windows 10/Windows 8/Windows 7/2000/Vista/WinXP
Game Reviews
The battle to be the best baseball game on the Nintendo 64 is heating up, and Junior is getting ready to take his hacks at the big guns of baseball gaming in Ken Griffey Jr.'s Slugfest To keep up with All-Star Baseball 2000 and Triple Play 2000, Nintendo has added some key features that should appeal to sim fans, though the game is nevertheless keeping its arcade-style flair.
First up for Griffey is its create-a-player feature, which will of course enable you to put yourself or any one of your alter-egos into the lineup. Nintendo's also added new stadiums along with improved player models and animations. You can also play Griffey in hi-res if you own an Expansion Pak. Add to this Dolby Surround Sound, all 30 pro teams and players, and Griffey's popular action cam, and you have a game with a wealth of potential. Check back in the "Sports Pages" for more info on how Slugfest is going to stack up against the already-awesome competition.
Earlier this year, All-Star Baseball 2000 rocked the hardball scene with its excellent sim-style action. Now The Kids stepping up to the plate to take his hacks in true arcade fashion in Ken Griffey jr.'s Slugfest.
Slugfest contains the standard options, including all the players and teams. Its gameplay captures the essence of Griffey's 16-bit days in fine fashion, so don't expect it to compete on the same level as All-Star. Graphically, Slugfest looks sharp, but the player models aren't quite as lifelike as All-Stars. The controls are easy to get used to--but there's no button to enable you to hit for power or explode in a speedburst while in the field. Lastly, slugfest's sound is simple yet effective, containing all the recognizable ballpark effects.
If you're a younger gamer or new to baseball, give Slugfest a whirl. It's more arcadey than the sim-intensive All-Star 2000 and will appeal to those who want a quick baseball fix rather than a game filled with intense pitcher/batter confrontations.
Nintendo 64/N64 Screenshots
GameBoy Color Screenshots
Similar Games
Viewing games 1 to 4