Triple Play 2000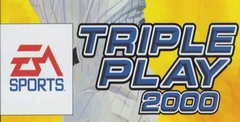 Click the "Install Game" button to initiate the free file download and get compact download launcher. Locate the executable file in your local folder and begin the launcher to install your desired game.
Baseball games have always had problems capturing the imagination of the British public. Perhaps it's the copious amount of stats or the over-long seasons (162 games) which put most people off. TPB2000, however, attempts to move away from the terrifying over-complication associated with the sport, leaning more towards an arcade feel than pure simulation. There are still plenty of stats to immerse yourself in, and the opportunity to play full 162-game seasons. However, EA have included an option to let the computer generate the results of your games without you having to take a single swing. A nice touch if you don't fancy playing the odd match.
TPB2000 features five modes of play. A single game enables you to take on the computer or a friend at one, three, five or nine innings. You can also play via a network. A season can be anything from 15 to 162 games, which will please both casual fans and die-hard players. There's also an option to take part in the playoffs or a Home Run Challenge. The latter pitches two batters head to head to see how many home runs they can score in the given Innings. A nice idea, but invariably irksome and limiting in the long run. Another criticism is that the ball speed doesn't always seem relative to the players', making run-outs all too easy.
Everything in the game can be tweaked, from weather conditions to in-game computer assistance. There are also three difficulty settings, which unfortunately are either a little too hard or a little too easy. The computer can assist in a variety of ways, offering, among other things, fielding, throwing and base-running aids. Graphically the game is excellent, with high-quality sound and commentary. All the major league teams and players are also included. TPB2000 isn't one for obsessive purists, but it's still another highly polished game from EA for anyone who likes to slog a few home runs.
Download Triple Play 2000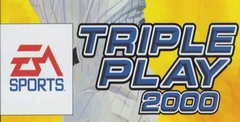 System requirements:
PC compatible
Operating systems: Windows 10/Windows 8/Windows 7/2000/Vista/WinXP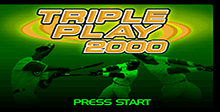 System requirements:
PC compatible
Operating systems: Windows 10/Windows 8/Windows 7/2000/Vista/WinXP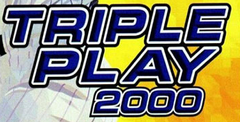 System requirements:
PC compatible
Operating systems: Windows 10/Windows 8/Windows 7/2000/Vista/WinXP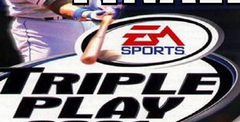 System requirements:
PC compatible
Operating systems: Windows 10/Windows 8/Windows 7/2000/Vista/WinXP
Game Reviews
Those who thought Triple Play 99 was a bit dull aren't alone. The producers of Triple Play 99 felt that they had focused on simulation and realism so much that they had forgotten that playing the game was supposed to be fun. So the emphasis for Triple Play 2000 has been shifted, not necessarily away from simulation and realism but toward making the game simply a whole lot more fun to play.
One of the ways the team at EA chose to do this was by increasing the number of times the batter makes contact with the ball. In part this has been accomplished by adding more frames of contact to each batter's swing. Keeping within the philosophy of more is better, the developers decided to make hits, in general, go toward the wall more often than not.
From an Al standpoint Triple Play 2000 is going to be a lot cleaner. There were some obvious baserunning Al problems in last year's Triple Play that EA says have been addressed.
In Triple Play 99 everyone, whether a fan or not, agreed that the frame-rate was a bit on the low side. It was actually running in the neighborhood between 15 and 2ofps (if you're unfamiliar with frame-rate neighborhoods, 15-20 fps could be considered the ghetto). Triple Play 2000 however, is running at a constant 30 fps, which is average but when compared with last year's title looks fantastic. And so do the new physical and facial animations. EA Sport's Triple Play 2000 producer, Mark Dobratz, explained, "New emotional reaction animation captures the intensity of the Major Leagues while pitchers in Triple Play 2000 will not only have unique pitch animation for different pitches, they will receive signals from the catcher in their own unique styles as well."
Some of the best animations range from the disappointed look of a pitcher who just served up a meatball that was blasted over the wall to the jumping, fist-pumping batter who sent the pitch to a new zip code without using a stamp.
While Triple Play 2000 looks well on its way to becoming a solid baseball game, it'll be interesting to see whether EA can walk the tightrope of fun and simulation well enough to appease serious baseball sim fans and the average fan alike.
First things first: Thankfully, EA Sports tuned up the molasses-like frame rate and quirky A.I. hiccups that, in the long run, ruined Triple Play '99. Triple Play 2000 will earn a lot more playing time from baseball fens with its exciting, action-packed gameplay and glitzy graphics.
Climbin' to the Top
With the flaws that marred Triple Play '99 smoothed over, Triple Play 2000 returns to the ballpark with a strong lineup of features. Above and beyond the usuals, gamers will be able to open or dose their batting stance, perform double switches, and compete in multi-season play (though MLB 2000 will up the ante with its revamped Spring Training mode).
As far as the action goes, Triple Play has a much livelier, snappier pace than its predecessor, and the high-scoring gameplay focuses more on fun than realism. If hardcore real-life baseball's important to you, Triple Play isn't your game--but if exciting, challenging games filled with plenty of hitting sound sweet, this diamond's for you.
On the control side, pitching, batting, and base-running function smoothly and naturally, but the battings a little basic--guessing the pitch location for a power boost (as you can in MLB 2000) would've added a lot The fielding's generally responsive, but grounders require too much precision to collect and you're stuck controlling the wrong player too often.
Ballpark Beauty
As always, Triple Play makes baseball look beautiful. The well-modeled players are backed by a fluid frame rate as they bust off cool animations like running throws and dust-clouded slides. The slickest addition, though, is the awesome facial expressions--at idle moments the camera zooms in on a bored fielder or a concentrating batter. Detailed, nicely lit stadiums and on-the-money camera cuts also bring the ballpark to life with a TV-stvle flair.
Jim Hughson and Buck Martinez return to the announcer's booth with same style of detailed, accurate commentary that blew gamers away they first debuted on the PlayStation. They do occasionally goof, not criminally. On the field, the game's realistic audio effects sound cool, but the silly new arcade Sounds (whooshing fly balls and slapstick foul balls) grate on your ears after a while.
League Leader?
Because Triple Play hit the diamond before MLB 2000 was ready to review, it was too early to pick a clear PlayStation leader at press time. The race should be close again. Triple Play gets the nod for graphics and fast-paced, high-scoring action, while MLB's features look more exhaustive and its gameplay more sim-like. If you're hardcore about baseball realism, you may want to wait and check out MLB, but you can't go wrong with Triple Play's fun, fast action.
ProTips:
If you tap the directional pad more than three times to take a lead from the bag, the CPU's pitcher wffl try to pick you off. You'll know the throw's coming when you see the catcher suddenly stand up. Cheap, huh?
Resist the temptation to go for a power-swing home run on every pitch-wait for a batter you know can clock the ball. Otherwise, try for singles with the rest of your lineup.
Strike out CPU batters by setting them up with balls low and outside. Notch strikes with high and tight pitches, especially curves and sliders that break in.
When you have a man on first and less than two outs, lay down a sacrifice bunt to move the runner Into scoring position.
When your pitcher's energy drops to about 55 percent (pause to check, it's time to warmup a reliever and get him in the game.
When fielding or running the base paths, using speed bursts is crucial to success. Constantly tap X to keep your players hustling.
Graphics
Triple Play 2000's sharp-looking players and stadiums come to life with realistic animations and good camera work, especially the cool player close-ups. The frame rates solid, too.
Sound
As always, Triple Plays killer two-man commentary makes you feel like you're watching a game at home. The strong onfield sound effects, though, are somewhat tainted by new oddball audio clips that belongs in a carnival, not a ballpark.
Control
Triple Play's controls are generally tight, but there's definitely room to improve. The pitching and base-running perform smoothly, but the batting, while easy to use, is a tad too basic. Fielding can also be a handful.
Fun Factor
Putting the ghost of Triple Play '99 to rest. Triple Play 2000 steps up to the plate with an exciting, action-packed ballgame and plenty of flash. It's not the most realistic baseball game, but its definitely fun and deep enough to hold your attention.
Overview
Are you ready to step up to the plate and experience EA Sports'Triple Play 2000? This game is packed full of action, fun and realism that will be sure to please just about every baseball fan. Triple Play 2000 gives you more control, action and power than ever before. You control the roster, and can create, trade and release players as you see fit. You also control the camera angles, see the action, and make the plays! With the realistic gameplay engine and sound effects, you will almost feel as if you're out there playing as a member of your favorite team!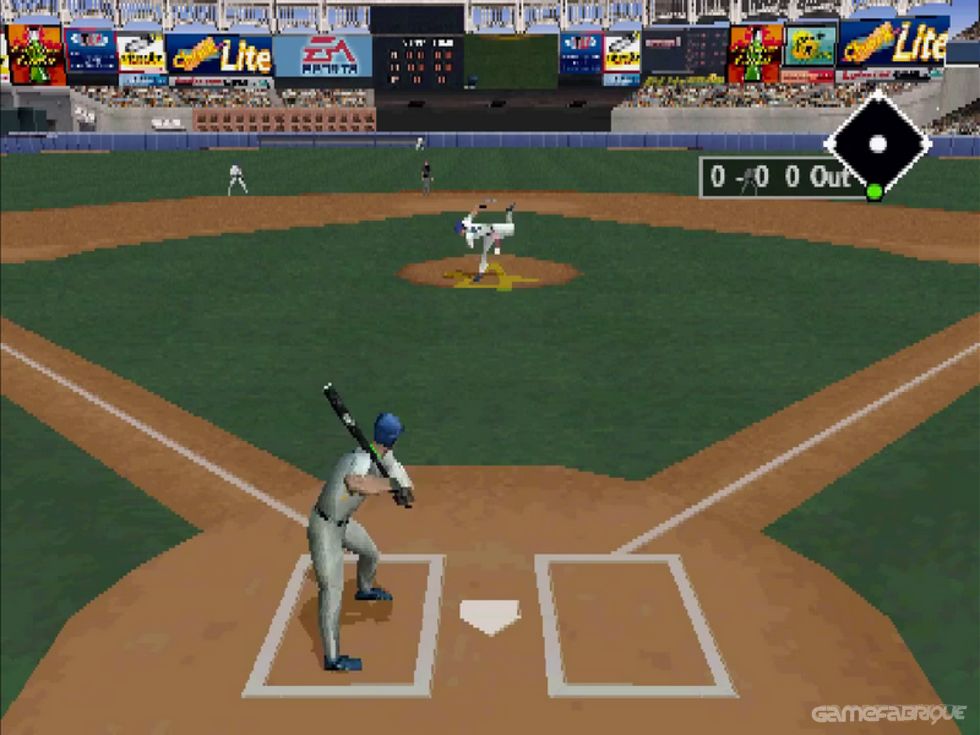 Gameplay
Triple Play 2000 allows you to play the game just the way you want. You can choose the team you want to play on and in which team's home stadium you'll be playing. You are not limited to playing a regular 9 inning game either -- the game can be adjusted to play the number of innings that you select. You can play a single game or an entire season. The progress of your season can be saved in memory so that you're not forced to play it all at once. You can even do a full fantasy draft if you would like. If you want to save a season in memory, make sure that you have seven blocks of memory available, because that is what it takes.
One of the fun features that I enjoyed about this game is the Home Run Challenge. You can choose which player you'd like to play and your opponent can do the same or you can use the option of allowing the computer to choose your opponent. In this contest of high powered hitting, you can hit as many home runs as your skill level will allow. Each time you fail to hit the ball out of the park, an out is scored. Each inning is over when three outs are recorded, just as in a regular game. The Home Run Challenge is very fast paced and fun to play.
One thing about this game that is better than many other baseball games I have seen is the ability to have the computer opponent's skill level made to match your own. If you're a beginner, the computer players react a bit slow, and tend to make the game more evenly matched. Once you get to the professional level, the game is much more challenging, and nearly impossible to beat. The game allows you to control the action in just about every way possible, and tailors it to most closely match your playing ability so it's not too hard or too easy. The team rosters are identical to the real thing and you can even change the lineups as you see fit. You can control all of the baserunning or the computer can direct the runners how to advance. Even in the computer controlled mode, you can still control the baserunners if you'd like to take a chance at stealing a base or two.
When your pitcher starts to show some fatigue with a few wild pitches, you can call in a relief pitcher to take over the game. The controls are laid out well and are pretty easy to get used to. You can control the power of your swing and can even bunt the ball. You can also take aim as to where you want the ball to go and can either hit it up in the air or try for a grounder. As you run the bases, you can slide into the base head or feet first. You can even pump the button to get the baserunner to run faster if you need him to squeeze out that extra bit of speed to make that close play. If the pitcher nails you with a wild pitch, you get to take a base, just like in the real game. When playing on defense, you can adjust the positioning of both the outfield and infield players to move right, left, deep, or closer to the action as you see fit. The pitchers each have their own strengths and weaknesses programmed into the game and even pitch the same types of pitches as the actual players. If your favorite pitcher doesn't throw a change-up in real life, he won't be able to do it in Triple Play 2000. You can throw the ball to the side of the plate that you want, and target the pitch to fall within the strike zone, or outside it. The pitcher's abilities will vary, but the standard pitches available are the fastball, slider, curve, split, and changeup. The players are about as true to life in their abilities as any game I've seen.
Another thing I liked was the fairly true to life renditions of the home-field stadiums. They are really well done and even show most of the outlying scenery such as major landmark buildings in the surrounding area. If you're a baseball fan, you'll probably recognize your favorite home team's ballpark. Living in Seattle, I thought it was interesting to play as the Seattle Mariners in their brand new Safeco Field Stadium, several weeks before it actually opens on July 15, 1999, vs. the San Diego Padres. It looks pretty good.
This game is just plain fun to play. The players all move with fairly realistic actions and often times will even kick some dirt off their cleats when they step up to the plate. They play with a fair amount of emotion and look about as realistic as a Sony Playstation could possibly make them look. When they strike out, they'll flip their bat onto the ground in disgust or pump their fist with enthusiasm when they score a home run. The realism is even further enhanced with the play by play commentary from veteran announcers Jim Hughson and Buck Martinez, so it's almost like you're watching the game on TV as you take part in the action. The crew at EA Sports really did a great job with the commentary and sound effects in this game. The announcers interject their own little humorous comments about the plays as they happen and they even throw in a bit of trivia and history about the game and the players. It happens so randomly, that it really seems as if they're really announcing the game live. The comments do not seem to be repeated that often either, unlike other video games I've played. The crowd noises are also very realistic, with the home crowd sometimes chanting real cheers that you would hear at the real stadium. If the team is really starting to fall behind, you can sometimes hear people screaming comments at the players such as, "What are they paying you guys for?", or "C'mon Yankees, let's get with the program!"
They even have phony sponsors, where they'll say a few lines about a fake product or service that the game coverage is being brought to you by, and I really thought the ones that I heard were pretty funny. Once again, they did a really good job at keeping this type of sound effect to a minimum. Other games I have played tend to repeat sound effects too often, which can get annoying after a while. Triple Play 2000 does a good job with randomized sounds and commentary. The only part of the game that I found a bit repetitive was the comments made in the Home Run Challenge. This mode tends to make hitting the ball out of the park a bit easier than the regular mode, so they're constantly repeating themselves with such comments as, "He hit the cover off of that ball", or "That one's going, going, Gone!", etc. While they do repeat things quite a bit in this section of the game, I still really enjoyed it, and it wasn't that annoying to me. If it bothers you, you can simply turn down the announcer's commentary if you don't want to hear it. It's that simple.
Graphics
I thought that the graphics in this game were pretty well done, except for when you get a close up view of the crowd -- from a distance, it looks fairly realistic. This minor flaw in no way takes away from the action or content of this game, so it's really not that big of a deal. The players look pretty realistic, but the facial details and expressions are not too discernible. They resemble the players somewhat, but the limited graphics and memory capabilities of the Playstation keep the game from really hitting an "Out Of The Park" Home Run. In this case, EA has put it just over the fence. The graphics just lack a bit of detail, and can be a little bit blocky when showing a wide angle view of the field with a ball in motion. I'm still amazed though, at what capabilities they've been able to squeeze out of this system. Triple Play 2000 allows you to control the camera angles that you view the game with and you can even watch an instant replay of any play. You can view the play "frame by frame" or in full speed, forward or reverse. The game will even display the distance you hit the ball when you belt one out of the park and will also show the current batter's batting average and how their showing in the current game is turning out (i.e. 1 for 5 Tonight). You can even choose to play a night game or one during the day.
Bottom Line
This game is a lot of fun to play and I can honestly say that if you enjoy baseball at all, you will most likely love the Playstation version of Triple Play 2000. There are really no major flaws in the gameplay and I liked the way they put this game together. I would recommend that you buy this game, especially if you have been interested enough to have read my review to this point. Play Ball!
When EA released NBA Live 99 for the Nintendo 64 last fall it didn't look or play a whole lot different than Live 98 for the PlayStation. TP 2000 will not endure the same fate. Instead developers TREY ARCH and EA Sports are introducing a brand-new, unique baseball game for Nintendo's machine.
Compared to TP 98 (for the PS), the framerate is much better. Remember how that game took heat for its choppy animation? That won't be a problem here. On the innovation side, a quick-cut camera follows the action from up to 75 angles. For example, close plays at plate (or any base) are viewed from a side vantage point close to the tag. When balls are hit foul or deep, a battalion of camera angles are enabled to give a quick-cut TV-style presentation.
Curiously, the batting view is in different locations depending on the game difficulty level. On Rookie, the view is well above the catcher's head. In Pro, it's slightly lower while the traditional "catcher-cam" is reserved for the hardest level. It seems this was done to promote the game's expanded sweet-spot as well as the arcade-like gameplay in general. Getting a hit on Rookie is pretty darn easy, so there's no need to have the cam in the traditional spot when an angle with a greater field of view can be used.
With all the bells and whistles in place including MLB and MLB PA licenses, season, playoff, home run derby and of course two-player modes--the game is juiced. Having played this early version we can say it definitely has a unique and "different" feel. Now...is that a good or a bad thing?
MANUFACTURER - TREY ARCH
THEME - Sport
NUMBER OF PLAYERS - 1 or 2
Remember that classic baseball song "Take me out to the ballgame"? EA Sports will soon have you singing "Take me IN to the ballgame" after you see and/or play their latest and greatest baseball game, Triple Play 2000. This latest release in the Triple Play series is about as real as they come without actually going out to the field itself.
Gameplay
With any game, great control is absolutely essential to great gameplay. There are many controls in this game, they respond well, but they sometimes can get confusing. The good news here is that not all of the controls are needed to get a game going. However, as you play and get better you will definitely want to learn the extra command set. As with all baseball games, general control depends on whether you're at bat or in the outfield. Batting, in my opinion, is the easiest part of the game to get a hold of and the most fun. You have the ability to swing normal, power swing, or bunt. In addition, you can also specify whether you want to hit a grounder, pop fly, or medium height. Before the pitch, you have the ability to move the batter and/or rotate him anywhere in the batter's box. Once you hit, have been hit, or get walked, the base running can be handled either manually or automatically. As with every good baseball game, sliding into base is there. You can even attempt to plow into the baseman if the need for it arises. When in the outfield or pitching, the controls are slightly more complicated, but not too difficult to get the hang of -- especially if you're used to video baseball games. As the pitcher, you have the choice of up to four different pitches: fast, curve, slider, and change-up. The pitcher will determine which combinations of these are available. You can also try to foil pick-off attempts. When a ball is hit high, a red target and arrows pointing to this target show up so you'll know where to move your fielders. You can hustle faster and jump if needed to catch a ball. In addition to the basic hitting, running, and fielding commands, you also have the ability to direct the position the infield or outfield players, warm up pitchers, substitute players, change the viewpoint of the camera, and the list goes on, and on, and on. In a sentence, this game more or less gives you total control over everything that's happening on the field. In fact, there is one case where you have a bit too much control -- it is actually possible for players to slide into first base, which simply is not legal in the real thing.
At the harder levels of play as the computer fields more efficiently and batting is harder. The different difficulty levels are Rookie, Pro, All-Star, and Custom. Custom is especially nice as you may want to enable or disable certain features. The menus in this game are pretty self-explanatory and simple to move through although I thought the fonts were a bit small in some places. There are a ton of options in this game to suit everyone from the T-ball player to the Major League manager. As with most sports games these days, you have the ability to completely manage your team from trading to selecting free agents. There is even a feature for building your own player from scratch. The level of detail you can add to your custom player impressed me. For example, when building the player, you can select skin color, fielding and batting glove colors, and even different types of facial hair. Of course, in order to save any management changes you've made, you will need a Controller Save Pak.
In addition to a standard single game, you can also play or simulate a full season or playoff games, and even play a home run challenge. The season and playoff games allow you to select the participating teams and then sets up the games. Each game can then be simulated or actually played. My favorite option in the game is the home run challenge that has any two players trying to hit as many home runs as possible and anything that isn't a home run is considered out. When setting up any type of game, you can set up single player, two-player head-to-head, or have the computer play itself. The graphics and sound are so good in this game that, believe it or not, it is actually fun to watch the computer play itself. Think of it as watching regular baseball without commercials! The teams and rosters are all current as of January 1, 1999. Every field is also present and in some cases (such as with Safeco Field in Seattle) the field isn't even open yet (although it will be later this year)!
Graphics
My, oh my! These graphics are absolutely incredible. Each person on the field has very nice detail from shading to stance to uniform to their shadow. Every baseball field is very accurately rendered and some fields even allow you to see skyscrapers or other city buildings in the background. The are numerous camera angles in the game which will allow you to see all different parts of the stadium, players, and the plays themselves. You will see a very nicely rendered sky regardless of the time of day or weather conditions. The graphics are definitely one of the high points of the game and really add to the fun.
Audio
The sounds and music in this game are as wonderful as the graphics. At any given time, you can hear the noise, cheers, and jeers of the fans. The organ or a message over the PA system will occasionally play in the background also. When the home team is at bat, a tidbit of some song will typically play as the batter steps up to the plate. There are other somewhat silly sounds such as a springy sound when a ball is hit foul or the sound of a cannon firing when the ball goes flying far. The speech in the game is quite good whether it is from the umpire or commentator. I was impressed by the commentator verbally calling each player's actual name as they walk up to the plate. The only gripe I have in this section is that the commentator always seems to call the shots before the umpire does. For instance, the commentator will typically call out before the umpire does. While this doesn't affect gameplay, I found it a little annoying.
System Features Supported
Both the Rumble Pak and Controller Save Pak are supported. I was a bit disappointed that the Rumble Pak doesn't vibrate when hitting or catching a ball. The Controller Save Pak is required to save user options, season, and playoff information.
Reviewer's Note
Although this review was based on the Nintendo64 version, I have also played the PlayStation version and although there are some minor differences between the two, the PlayStation version is just as nice as the Nintendo64 version.
Bottom Line
To the track, the wall, it's outta here! EA Sports has hit another home run with their latest baseball game, Triple Play 2000. This is by far the best baseball game I have ever seen out of any console, PC, or coin-op arcade game out there. This is the closest you can possibly come to playing in the major leagues without actually playing the real thing.
Triple Play's usually one of the league leaders on the PlayStation--but in its rookie N64 season, it gets clocked by the all-powerful All-Star Baseball 2000. While Triple Play 2000 for the N64 is a decent baseball game, it has too many flaws to make the pros.
Triple-A Action
Unfortunately, Triple Play 2000 shows its roots--it's basically a tuned-up port of Triple Piay '99 for the PlayStation. Even with 64 bits under the hood, the frame rate's pretty chunky. Its not terrible, it's just annoying as hell--it sure would be nice if EA Sports bothered to pay some attention to frame rates, huh?
As for the rest of the graphics, Triple puts on a solid show, yet the workmanlike player-models, animations, and stadiums can't hold a candle to All-Stars graphical glory. When it comes to sound, the cool one-man commentary rocks, but the terrible crowd sounds and repetitive onfield effects get in the way.
On the plus side, Triple's roster of features is strong, covering all the bases from pros to trades to player creation. However, the A.l.'s pretty suspect at times, and the game's pace is sluggish--luckily, the arcade flair to the gameplay (scores of 16-10 are common) keeps things exciting.
Finally, the mostly effective controls are bogged down by lousy fielding. It's difficult to switch to the correct player, and the game requires far too much precision when lining up to field the ball. Pitching, batting, and baserunning are all responsive, though.
Scouting Report: Rental
If for some reason All-Star Baseball doesn't grab you, Triple Play 2000's the number-two title so far this season on the N64 . For most, however, it'll rank as a rental at best--unless Ken Griffey Jr.'s Slugfest comes on strong, All-Star 2000's the only N64 baseball game that's worth the price of admission.
ProTips:
Mix In some balls to bait batters and to set up your strike-out pitch.
Tap A furiously to speed-burst after the ball. Keep tapping A as you field it to throw to the cut-off man.
While N64 baseball's getting a boost with the debut of High Heat Baseball 2000 this spring, the less exciting news is that the game's basically a tuned-up port of last season's flawed Triple Play '99 for the PlayStation. Baseball fans can expect Triple Play's action-packed, challenging game-play to keep the excitement level high, but the features look fairly standard: all the pro teams and players, season action, commentary by Jim Hughson only, and so on.
Unfortunately, a lot of the innovations of Triple Play 2000 for the PlayStation didn't make the cut, including adjustable batting stances, facial expressions, snappy camera angles, and more. Factor in decent graphics that will have a tough time competing with Acclaim's starring title, All-Star Baseball 2000, and Triple Play 2000 has a tough N64 season ahead.
Scouting Report
As usual, a slew of baseball games weren't quite ready to preview in time for this issue, but we have the skinny on what else you can expect this season. Leading off with the best of the rest, Nintendos announced that Ken Griffey Jr. Baseball 2 will be released on the N64 this May. While info was scarce at press time, gamers can expect souped-up animations, hi-res graphics, new sound effects, and a create-a-player feature.
On the rumor mill side, Sega s reportedly working on a Dreamcast version of World Series Baseball but since the system doesn't debut in the U.S. until September, smart money says that title won't appear until spring 2000.
3DO's stepping up to the PlayStation plate with the spring release of High Heat Baseball 2000. According to 3DO, it's striving to balance realism with action in its rookie year, delivering all the pro players, five stadiums, as well as the option to trade and create players. 3DO also stated High Heat's A.I. will provide "true-to-life base running, fielding, and managing."
Finally, Konamis announced that its troubled Bottom of the 9th franchise will make the jump to the N64 this season, but had no other details ready for release. And HardBalll fans face some bad news as Accolade reports that it has no plans for HardBall 2000.
Nintendo 64/N64 Screenshots
Similar Games
Viewing games 1 to 4